2. "The creatures outside looked from pig to man, and from man to pig, and from pig to man again; but already it was impossible to say which was which."
—Animal Farm by George Orwell
Suggested by mollykwolchansky
3. "For never was a story of more woe, Than this of Juliet and her Romeo."
—Romeo and Juliet by William Shakespeare
Suggested by jennyb4dc61e37f
4. "'I know myself,' he cried, 'but that is all.'"
—This Side of Paradise by F. Scott Fitzgerald
Suggested by marissan414e3168d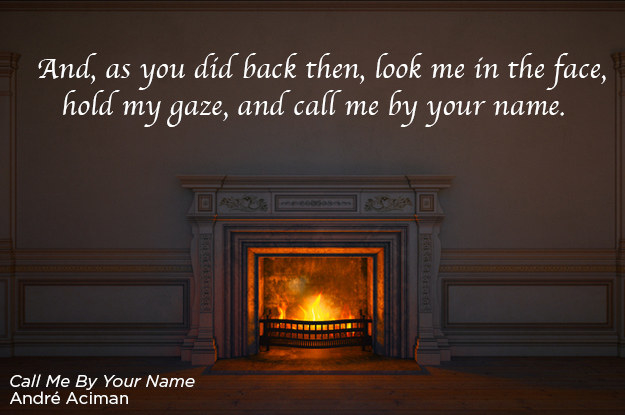 6. "Too much light has come out of my darkness."
—Brain on Fire: My Month of Madness by Susannah Cahalan
Suggested by katelynf4787a7cd3
7. "The man in black fled across the desert, and the gunslinger followed."
—The Dark Tower by Stephen King
Suggested by dragonkiya
8. "I'm a liar and a cheat and a coward, but I will never, ever, rarely let a friend down."
—The Wheel of Osheim (The Red Queen's War, Book #3) by Mark Lawrence
Suggested by ashleyc4d1993c2f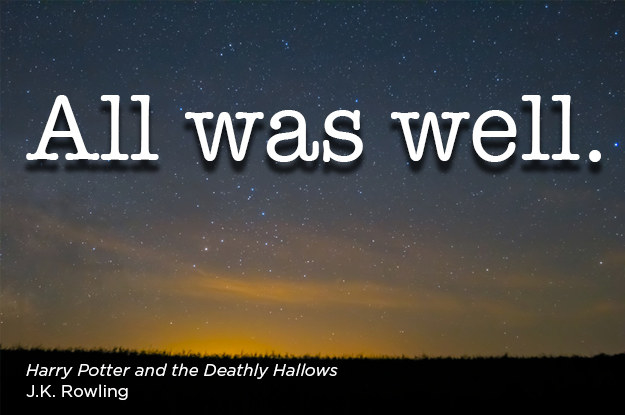 10. "It occurred to me then that for the first time in as long as I could remember, I had absolutely no desire to log back into the OASIS."
—Ready Player One by Ernest Cline
Suggested by stephysuemorgan
11. "It is not often that someone comes along who is a true friend and a good writer. Charlotte was both."
—Charlotte's Web by E.B. White
Suggested by lizpingtella
12. "'When the day shall come that we do part,' he said softly, and turned to look at me, 'If my last words are not 'I love you'-ye'll ken it was because I didna have time.'"
—The Fiery Cross (Outlander, Book #5) by Diana Gabaldon
Suggested by noelleo404153a26
13. "As you from crimes would pardon'd be, Let your indulgence set me free."
—The Tempest by William Shakespeare
Suggested by books4rent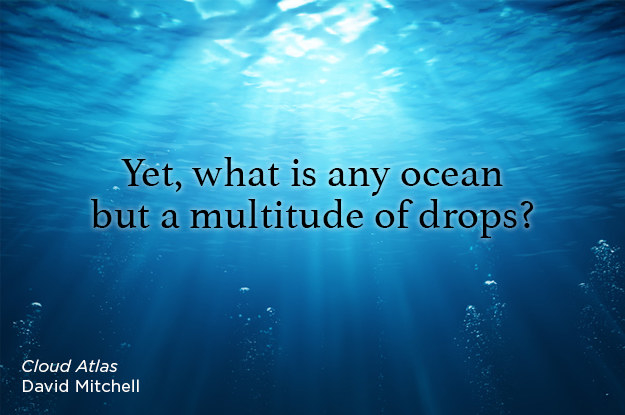 15. "So, if this does end up being my last letter, please believe that things are good with me, and even when they're not, they will be soon enough. And I will believe the same about you. Love always, Charlie."
—Perks of Being a Wallflower by Stephen Chbosky
Suggested by daniellam1414
16. "Are there any questions?"
—The Handmaid's Tale by Margaret Atwood
Suggested by costine25
17. "When I stepped out into the bright sunlight from the darkness of the movie house, I had only two things on my mind: Paul Newman and a ride home."
—The Outsiders by S.E. Hinton
Suggested by jenm4dea13044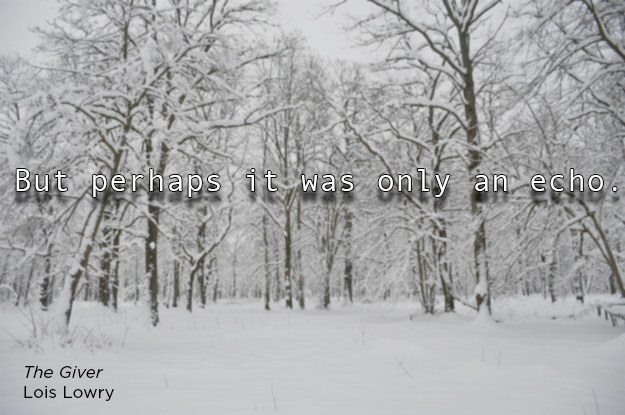 19. "It is a far, far better thing that I do, than I have ever done; it is a far, far better rest that I go to than I have ever known."
—A Tale of Two Cities by Charles Dickens
Suggested by varsityme
20. "Or so Bill Denbrough sometimes thinks on those early mornings after dreaming, when he almost remembers his childhood, and the friends with whom he shared it."
—It by Stephen King
Suggested by opalwilds95
21. "'Darling,' replied Valentine, 'has not the count just told us that all human wisdom is summed up in two words? — 'Wait and hope.'"
—The Count of Monte Cristo by Alexandre Dumas
Suggested by amberf5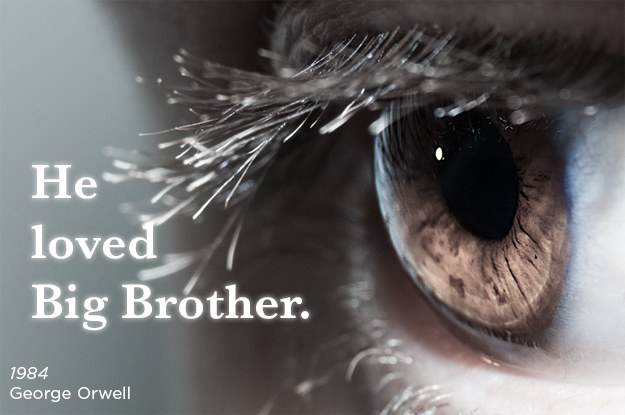 23. "Thomas Edison's last words were: 'It's very beautiful over there.' I don't know where there is, but I believe it's somewhere, and I hope it's beautiful."
—Looking For Alaska by John Green
Suggested by gracef4414b7c20
24. "...that each affects the other and the other affects the next, and the world is full of stories, but the stories are all one."
—The Five People You Meet in Heaven by Mitch Albom
Suggested by toriv493877b48
25. "And we live on. God help us, we live on."
—Shantaram by Gregory David Roberts
Suggested by kjerstia2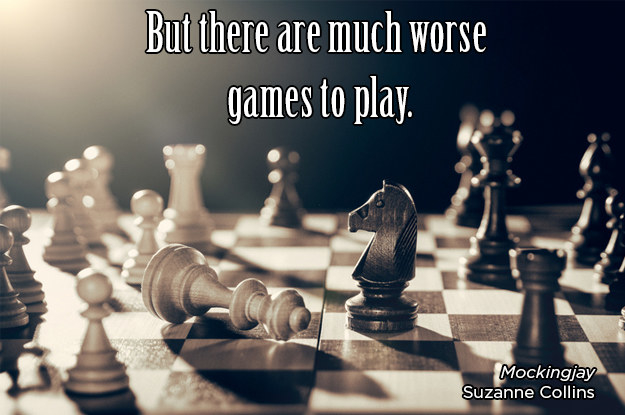 27. "And for once I didn't look back."
—The Last Olympian (Percy Jackson and The Olympians, Book #5) by Rick Riordan
Suggested by sofia112704
28. "After all...tomorrow is another day."
—Gone with the Wind by Margaret Mitchell
Suggested by evlynvanderv
29. "P.P.S. Please if you get a chanse put some flowrs on Algernons grave in the bak yard…"
—Flowers for Algernon by Daniel Keyes
Suggested by trulyamindlost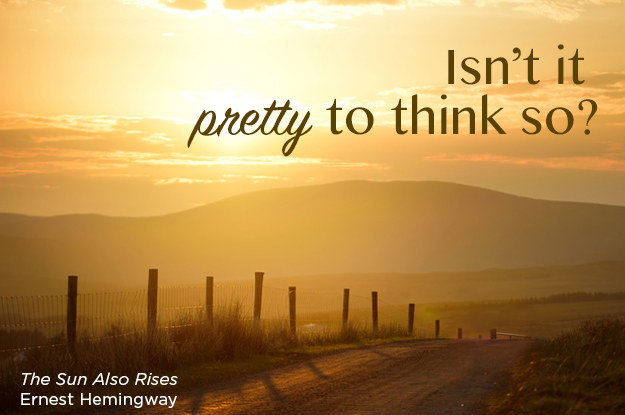 31. "Now I understand that the same road was to bring us together again. Whatever we had missed, we possessed together the precious, the incommunicable past."
—My Ántonia by Willa Cather
Suggested by juleigha
32. "She says nothing at all, but simply stares upward into the dark sky and watches, with sad eyes, the slow dance of the infinite stars."
—Stardust by Neil Gaiman
Suggested bykitaz
33. "The class met on Tuesdays. No books were required. The subject was the meaning of life. It was taught from experience. The teaching goes on."
—Tuesdays with Morrie by Mitch Albom
Suggested by janaawadaxx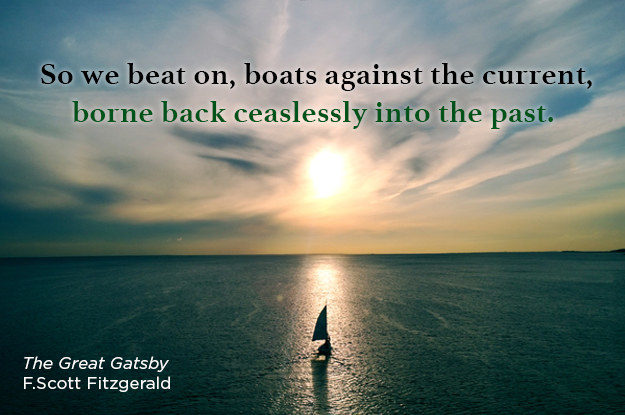 35. "For everything to be consummated, for me to feel less alone, I had only to wish that there be a large crowd of spectators the day of my execution and that they greet me with cries of hate."
—The Stranger by Albert Camus
Suggested by viciousxvenom
36. "We would have been safe."
—Extremely Loud and Incredibly Close by Jonathan Safran Foer
Suggested by c4dc3e6193
37. "She looked up and across the barn, and her lips came together and smiled mysteriously."
—The Grapes of Wrath by John Steinbeck
Suggested by breannak48f801e3f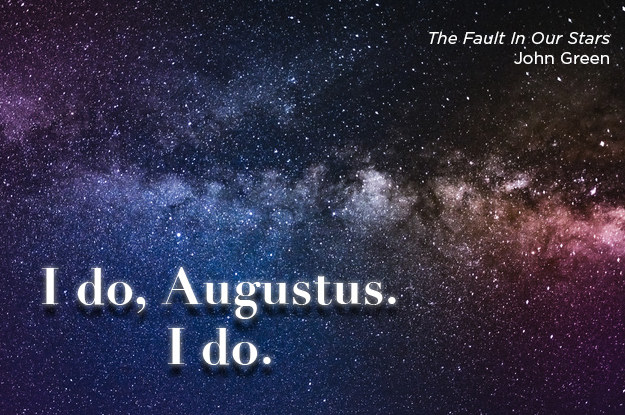 39. "...happiness was but the occasional episode in a general drama of pain."
—Mayor of Casterbridge by Thomas Hardy
Suggested by sarahs4a0011802
40. "I am thinking of aurochs and angels, the secret of durable pigments, prophetic sonnets, the refuge of art. And this is the only immortality you and I may share, my Lolita."
—Lolita by Vladimir Nabokov
Suggested by emilytheit
41. "But now I know that our world is no more permanent than a wave rising on the ocean. Whatever our struggles and triumphs, however we may suffer them, all too soon they bleed into a wash, just like watery ink on paper."
—Memoirs of a Geisha by Arthur Golden
Suggested by ricaj4b1c6c164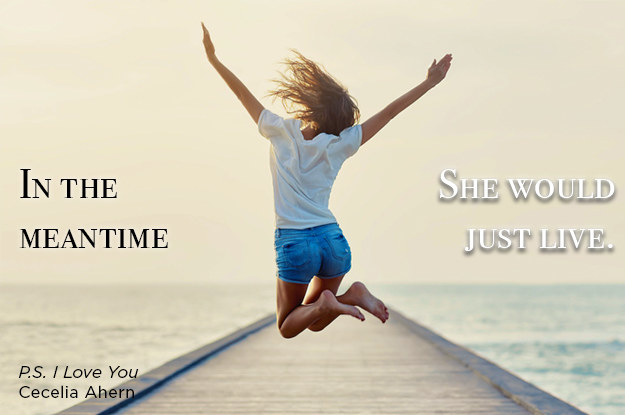 43. "There is ebb and flow. Leaving and coming. Flight and fall. Sing and silent. Reaching and reached."
—Reached (Matched, Book #3) by Ally Condie
Suggested by ritab4e20e53b4
44. "A part of me lies buried in lace and roses on a riverbank in France — a part of me is broken off forever. A part of me will always be unflyable, stuck in the climb."
—Code Name Verity by Elizabeth Wein
Suggested by booksandrain
45. "And that might be the subject of a new story but our present story is over."
—Crime and Punishment by Fyodor Dostoevsky
Suggested by meghanc443778f9c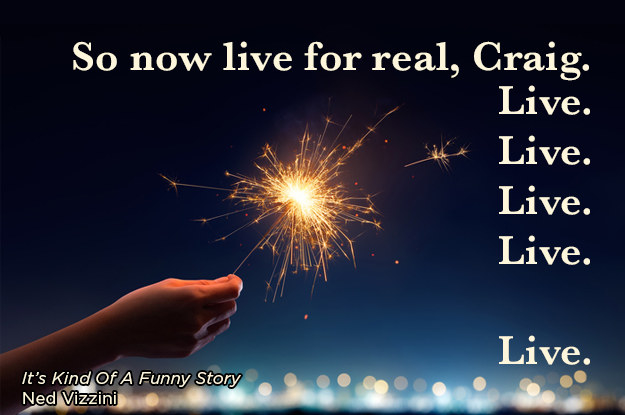 47. "I could hear my heart beating. I could hear everyone's heart. I could hear the human noise we sat there making, not one of us moving, not even when the room went dark."
—What We Talk About When We Talk About Love by Raymond Carver
Suggested by phishqueen
48. "He turned out the light and went into Jem's room. He would be there all night, and he would be there when Jem waked up in the morning."
—To Kill a Mockingbird by Harper Lee
Suggested by dreamer45688
49. "But for them it was only the beginning of the real story. All their life in this world and all their adventures in Narnia had only been the cover and the title page: now at last they were beginning Chapter One of the Great Story which no one on earth has read: which goes on for ever: in which every chapter is better than the one before."
—The Last Battle (The Chronicles of Narnia, Book #7) by C.S. Lewis
Suggested by katherinec33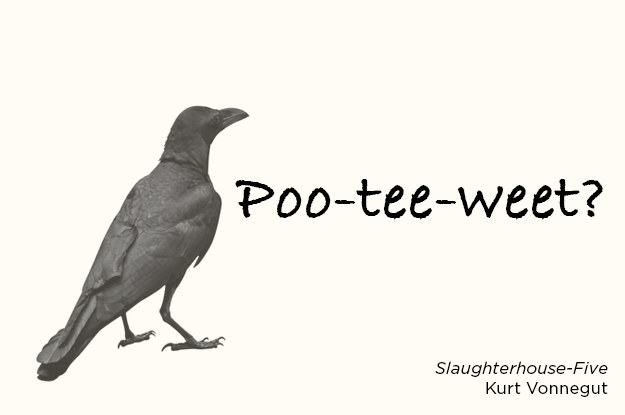 51. "They had an ordinary life, full of ordinary things — if love can ever be called that."
—Ruin and Rising (The Grisha, Book #3) by Leigh Bardugo
Suggested by hannahcroft
52. "And now that you don't have to be perfect, you can be good."
—East of Eden by John Steinbeck
Suggested by jillannk3
53. "I just waited a bit, then turned back to the car, to drive off to wherever it was I was supposed to be."
—Never Let Me Go by Kazuo Ishiguro
Suggested by brib426c98cbe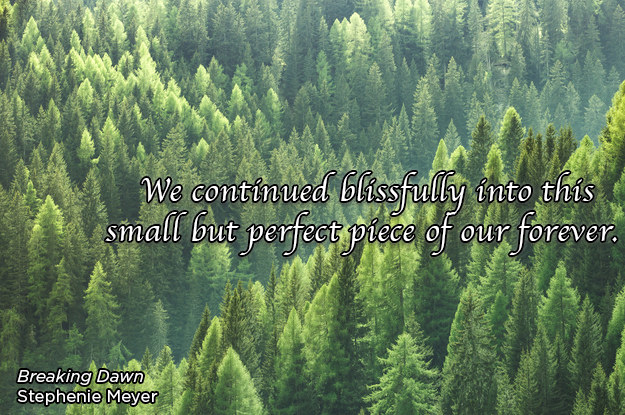 55. "'Stories are light,' Gregory the jailer told Despereaux. Reader, I hope you have found some light here."
—The Tale of Despereaux by Kate DiCamillo
Suggested by nikkil28
56. "I don't have anything else to add. I just wanted to make sure I had the last word. I think I've earned that."
—Gone Girl by Gillian Flynn
Suggested iheat
57. "But I don't think us feel old at all. And us so happy. Matter of fact, I think this the youngest us ever felt.
Amen."
—The Color Purple by Alice Walker
Suggested by bluesprkle001