Helloooo, Bach Nation! Welcome to your fifth installation of Bach in a Bite: The Official Bachelorette Recap.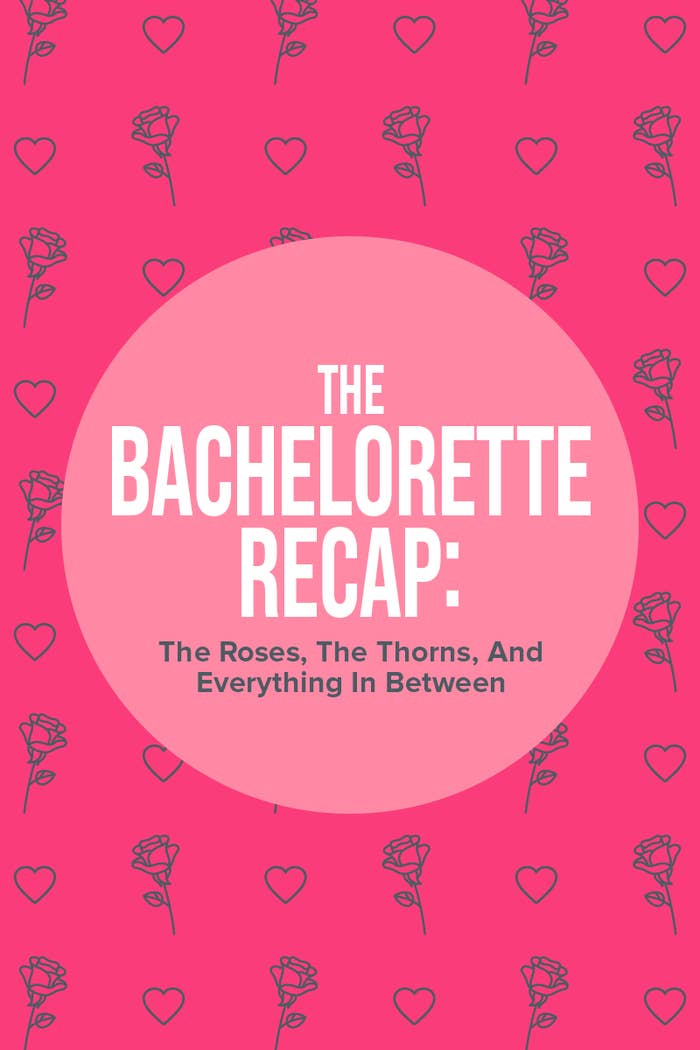 Now, this isn't meant to be a two-hour affair, so let's jump right in, shall we?
Last week ended with Clare and Dale getting engaged and ending their ~journey~ early. But all is well, because Tayshia swooped in to save the day!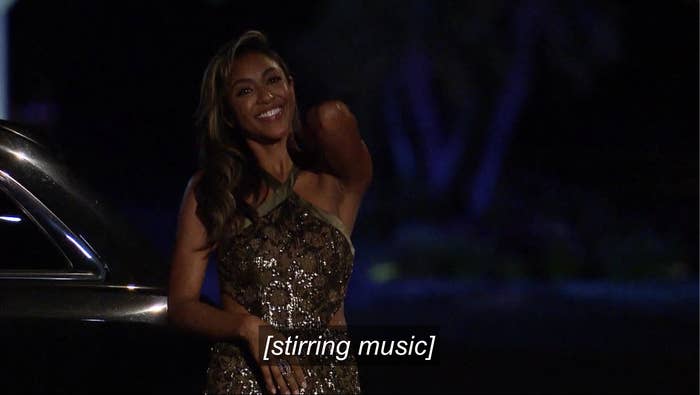 Already, things are coming up Milhouse. The grass is greener, the sky is bluer, and the roses are thornier.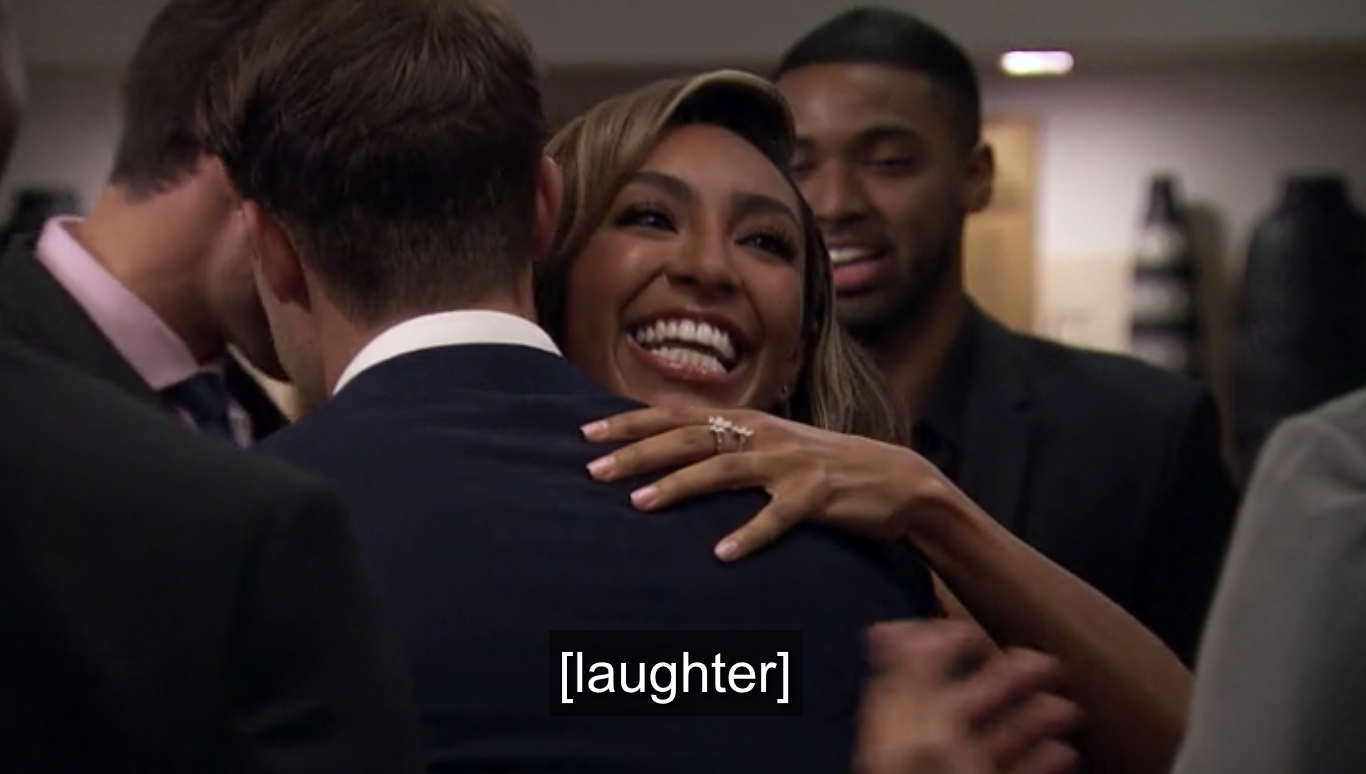 But WHAT would The Bach be without a lil' drama? And that drama came in the form of four brand-spanking-new suitors to add to the fold.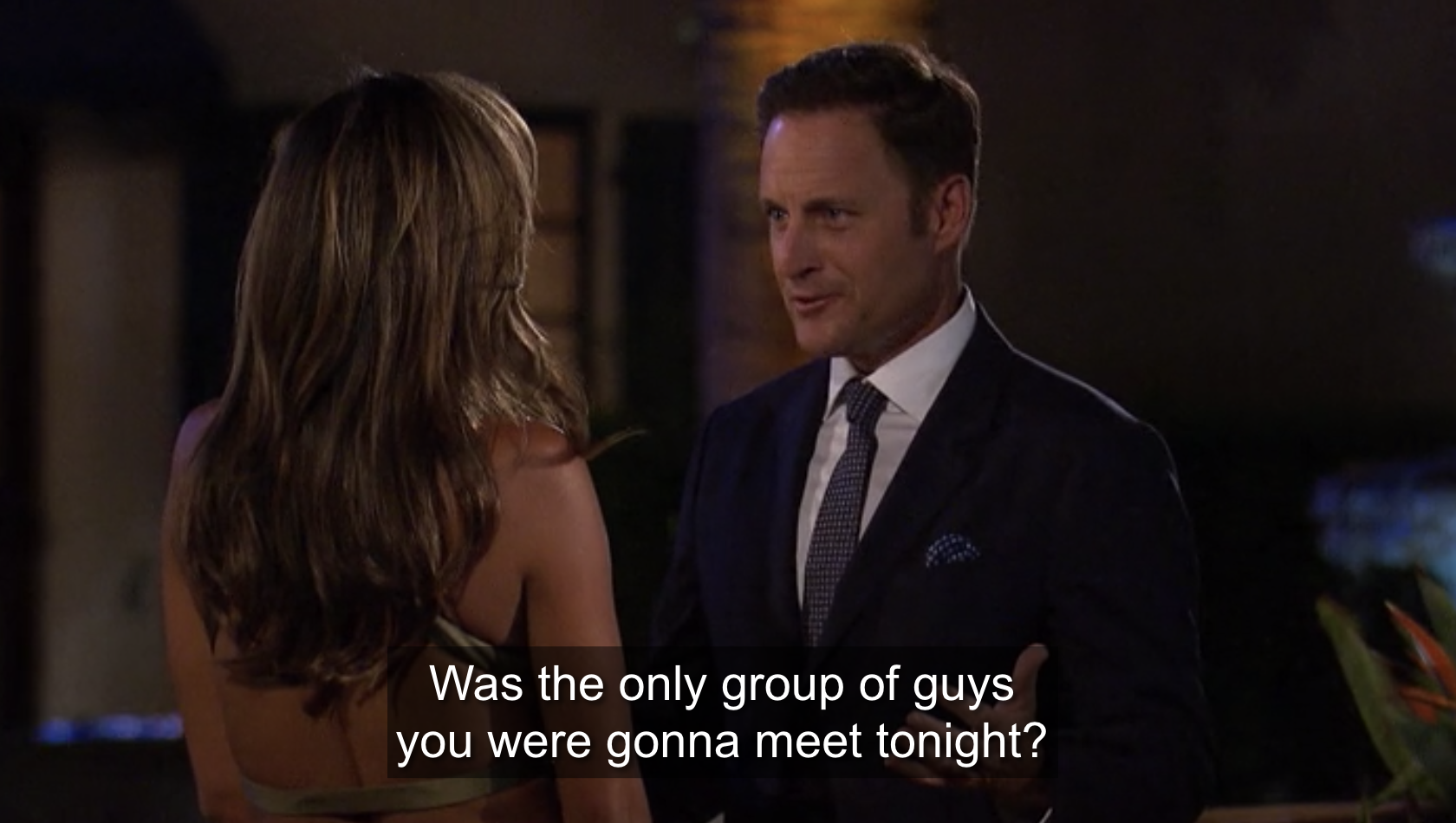 From the jump, this Spencer cat is...something.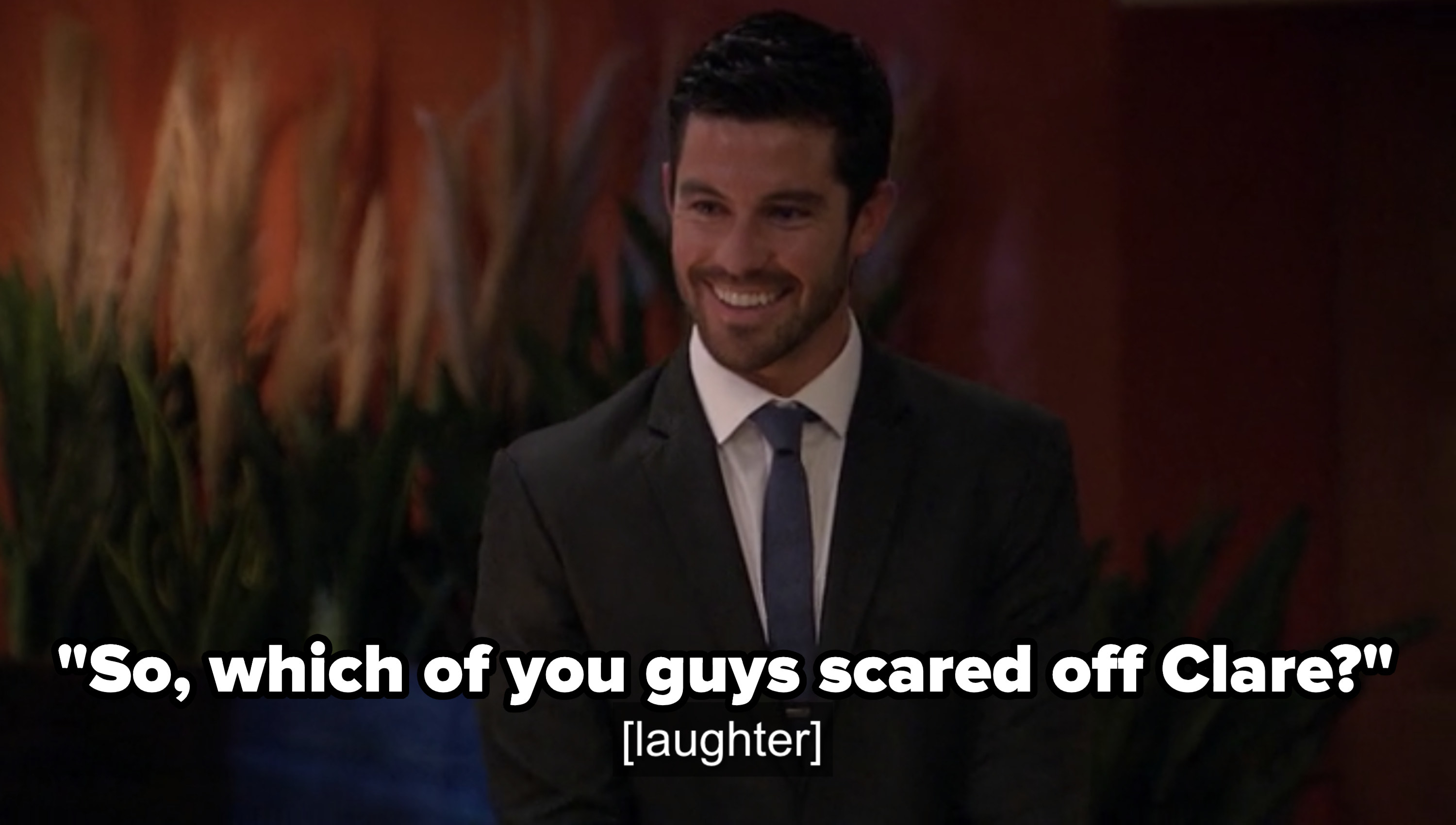 But CLEARLY he made a good first impression on Tayshia, because he got the second FIR of the season: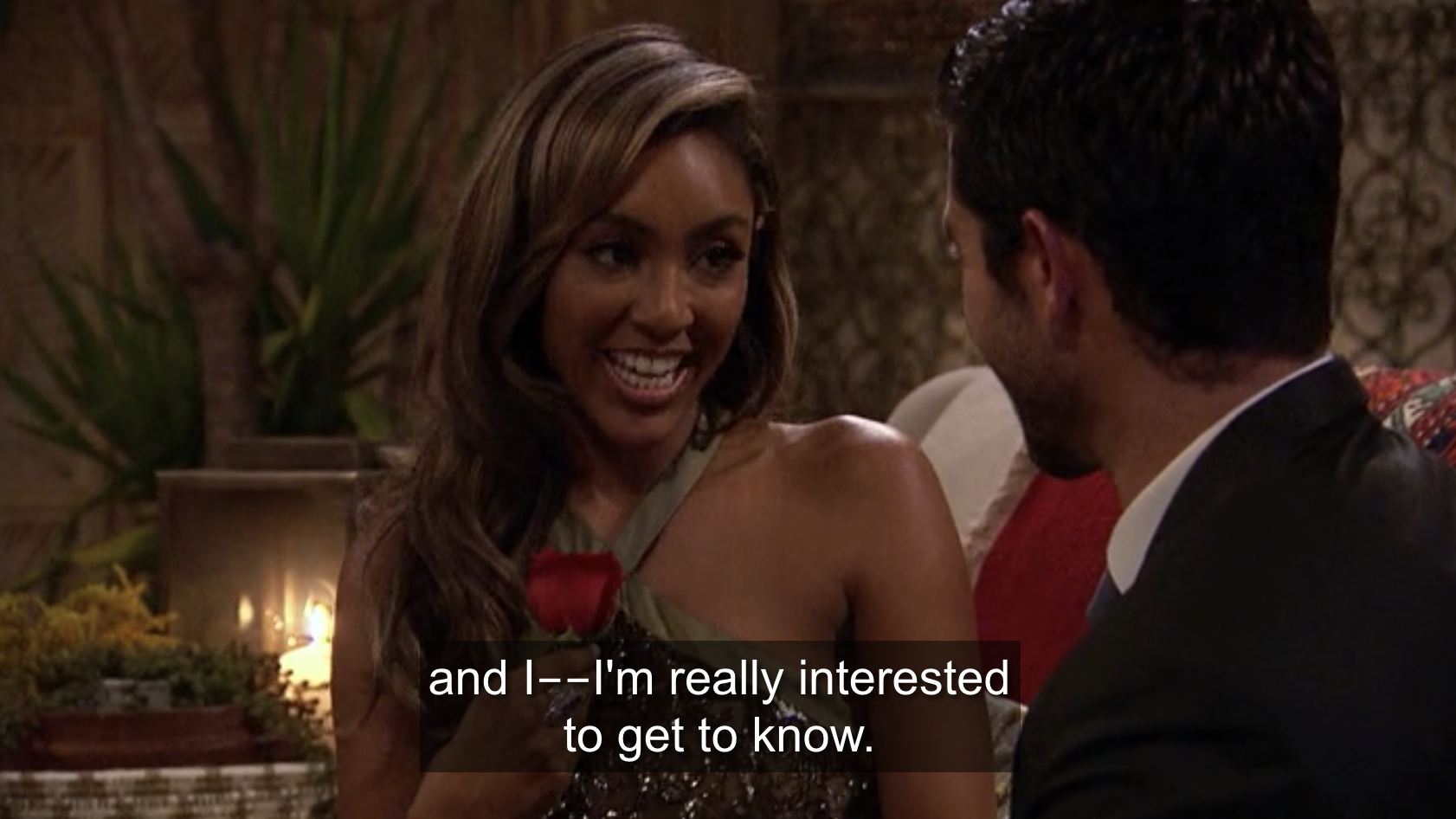 Afterward, Tayshia canceled the rose ceremony...but only because she wants to continue her journey with ALL THE MEN, and not, because, you know, she only has eyes for one dude after meeting him for 10 minutes.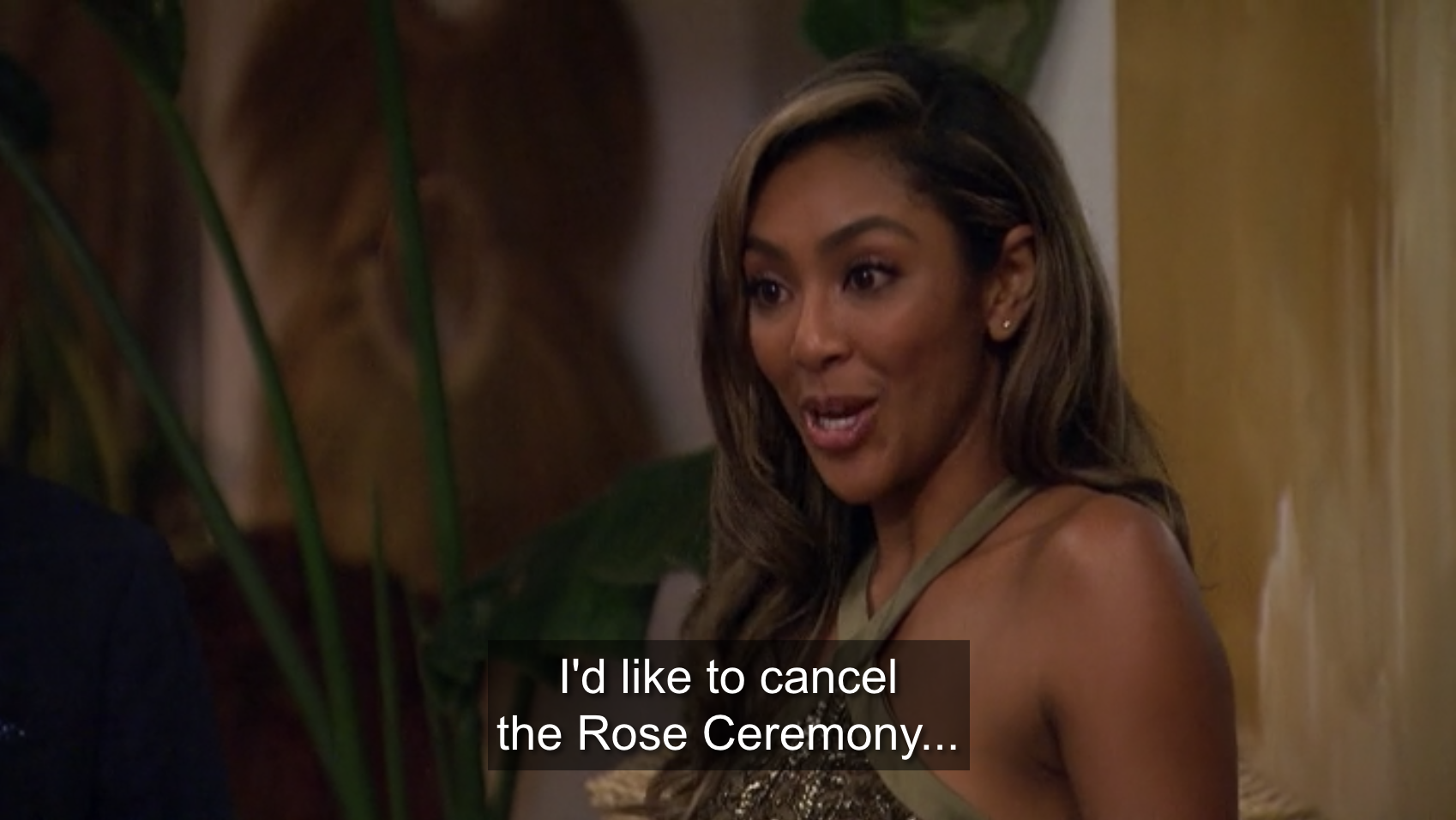 Chris Harrison interrupted Tay's ep with a no-one-asked-for-this update from Clare and Dale. To condense 20 minutes into 20 seconds, here's what was revealed: Yes, it was love at first sight; no, they didn't talk beforehand; and yes, they're still together.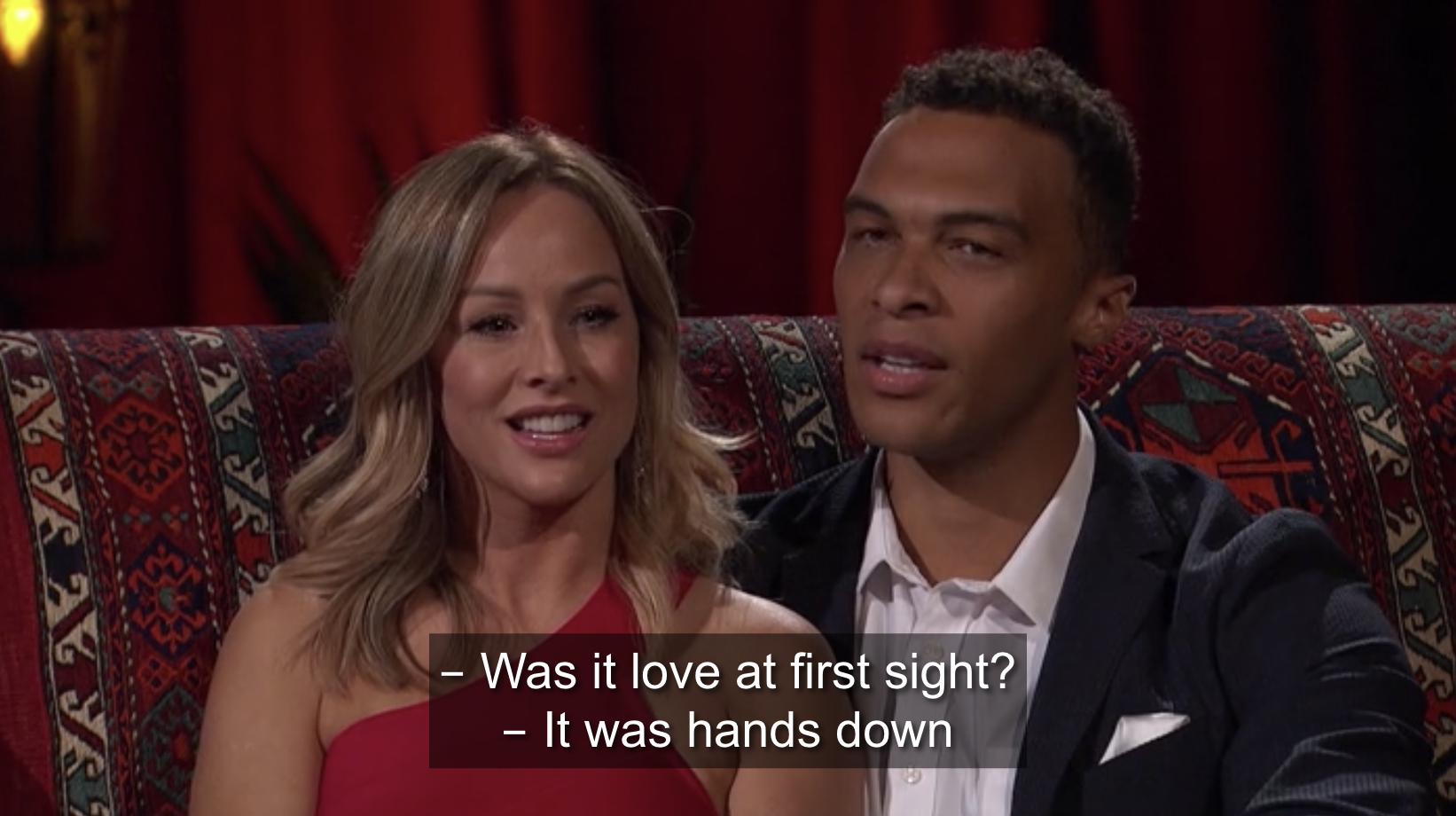 OK, enough of that. Back to Tay. There was a group date that involved a game of water basketball — water polo?? — which results in Spencer getting decked in the face because it's v clear that the boyz in the house are not fans of his: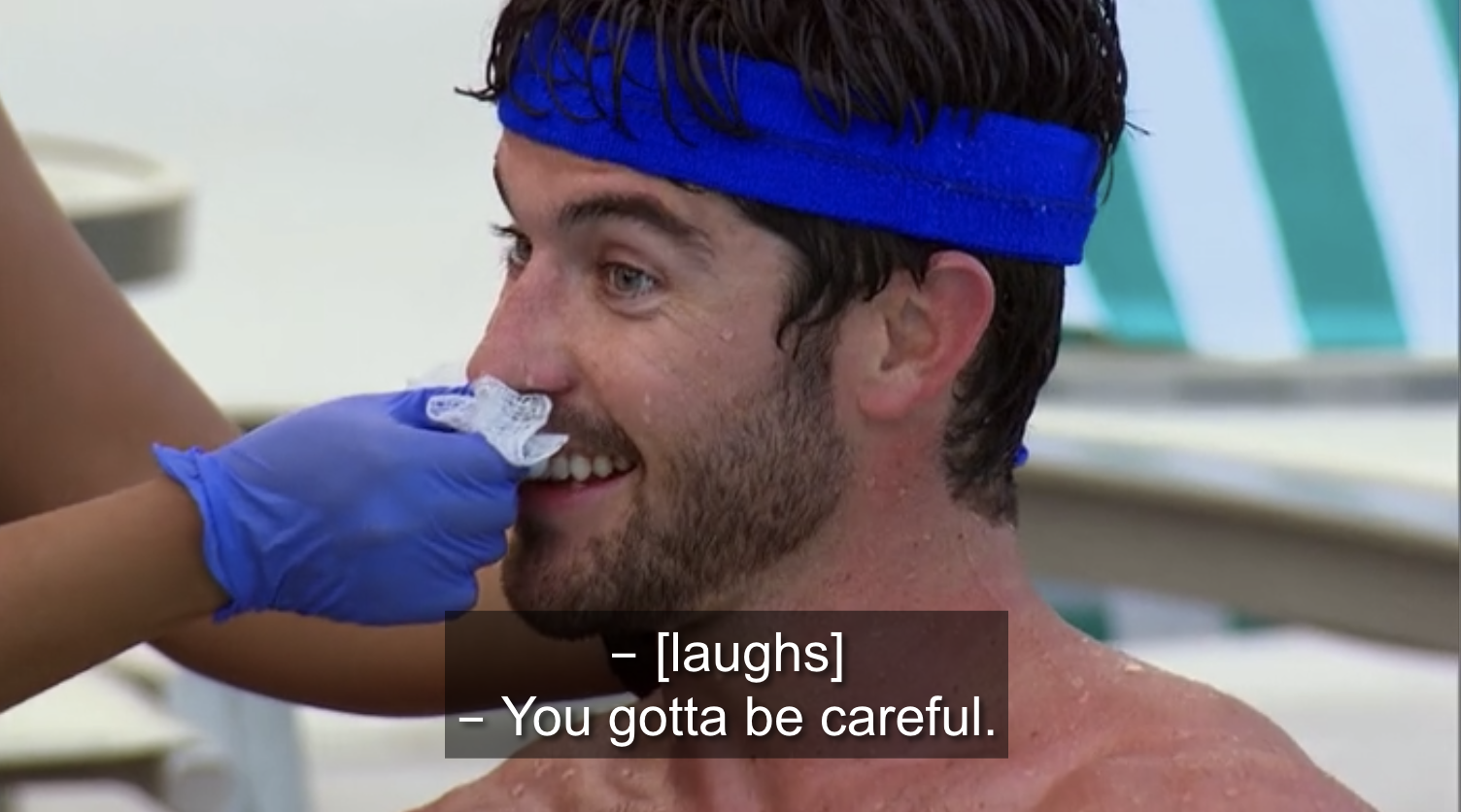 However, despite getting the face deck, it was Eazy-E-Who-Doesn't-Come-for-Free who took home the date night rose: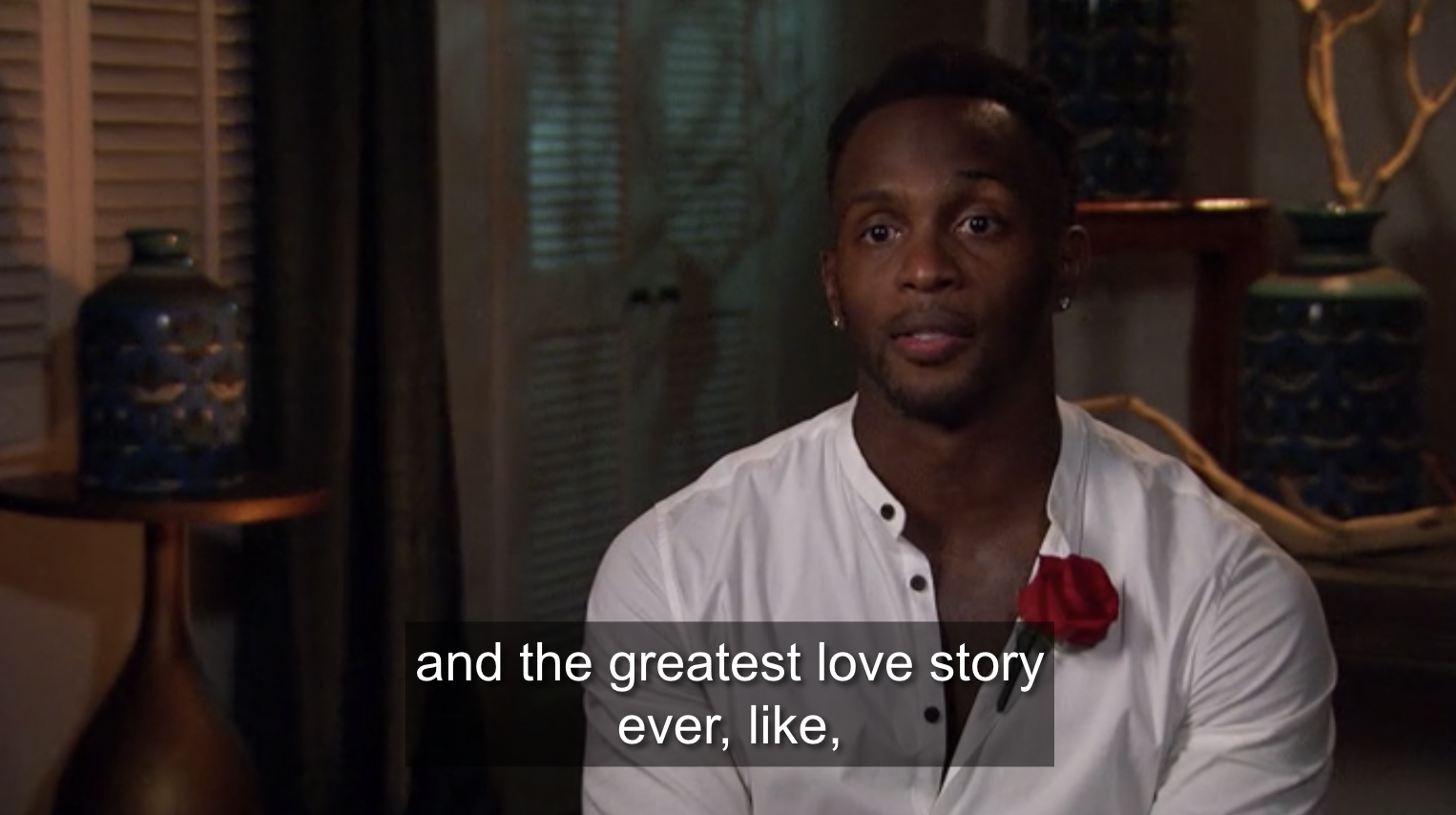 However, where there are roses, there are also thorns. Jason unfortunately cut his journey short with Tayshia because he still had feelings for Clare and he didn't think it'd be fair to Tay to continue dating: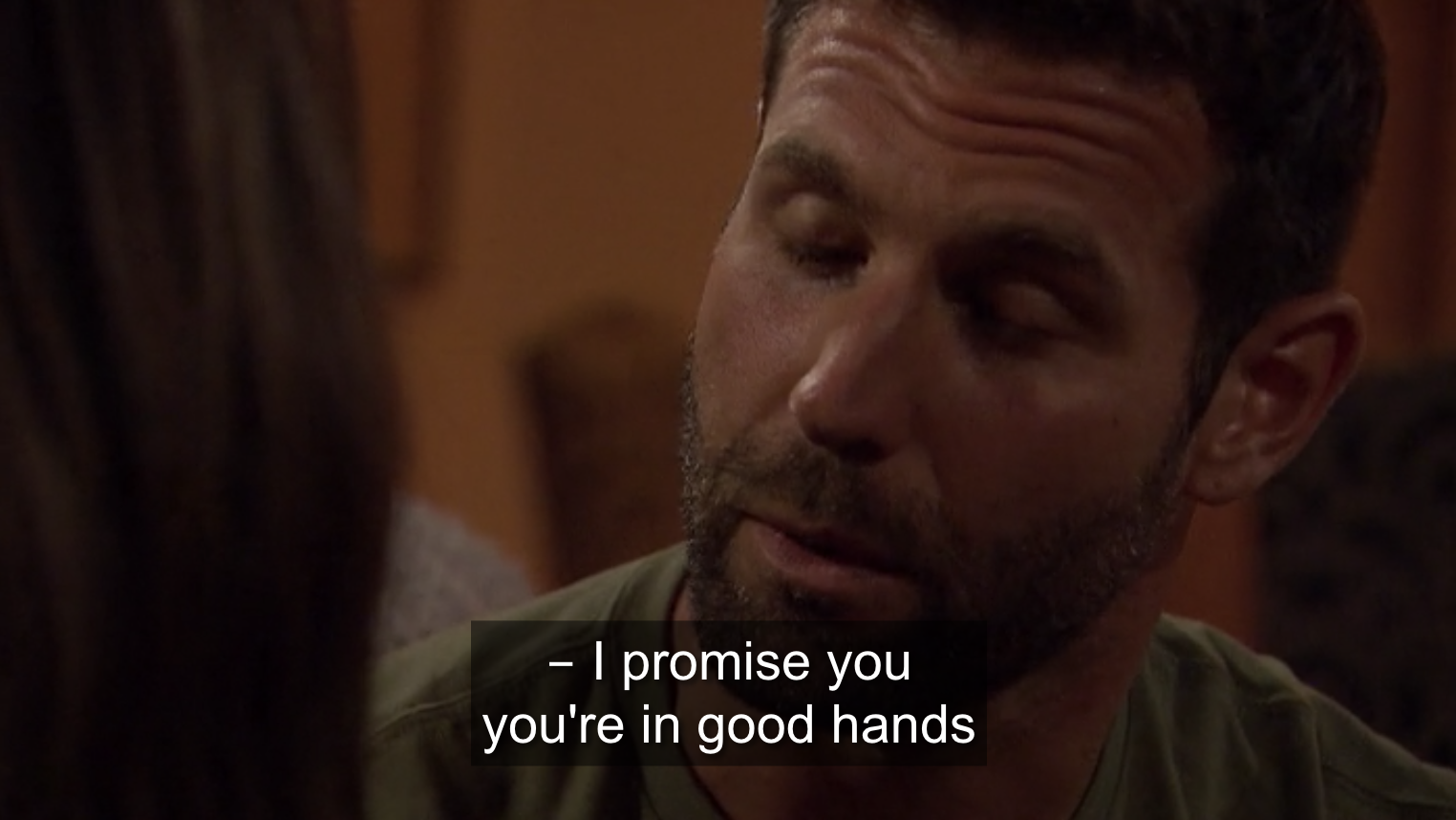 A fallen petal for our fallen suitor:
But the journey must continue! Brendan gets the first one-on-one with Tayshia...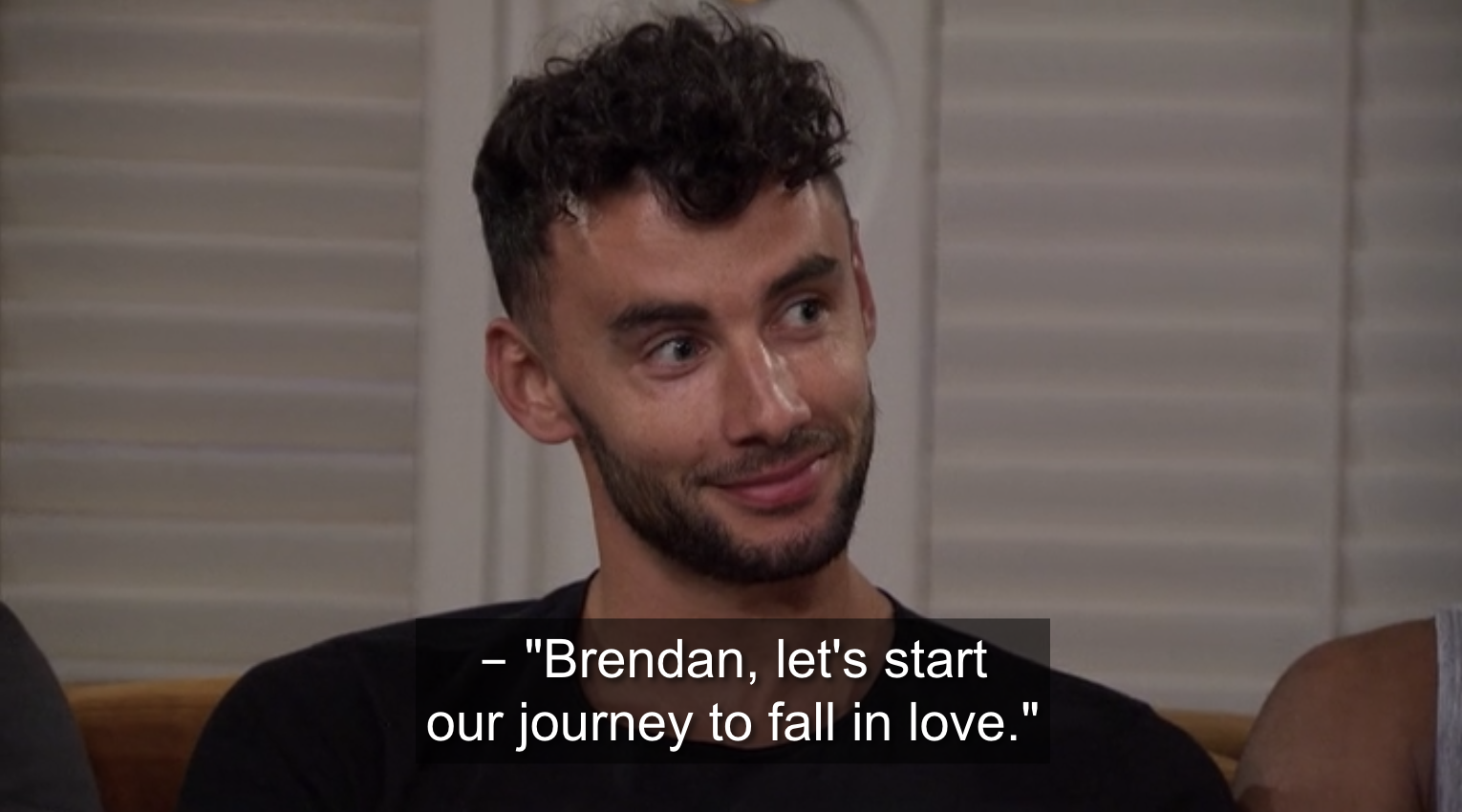 ...which involved, ahem, a certain form of blocking from one Chris Harrison...
...but they connected on a deeper level, and he ended up getting a rose and sealing their date with a kiss worthy of fireworks: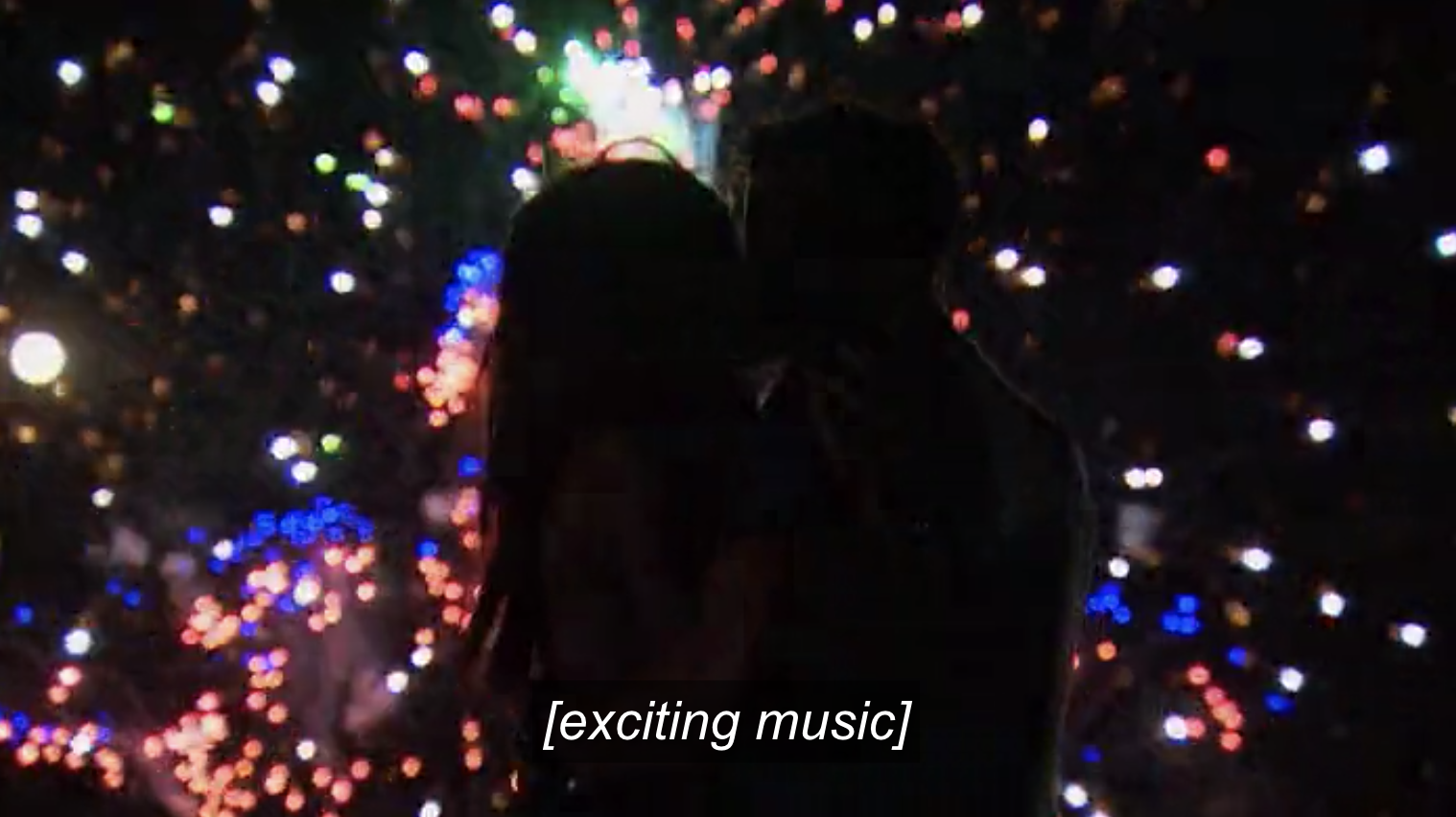 Aaaannnnd, that's what you missed! Tune in next week — and the rest of the season — for the roses, the thorns, and everything in between!