"The Bachelor" Premiered Last Night, And Here's All The Tea That You Missed
And that's what you missed on Bach!
HELLOOOO, Bach Nation! Welcome to your first installment of "Bach in a Bite: The Official Bachelor Recap."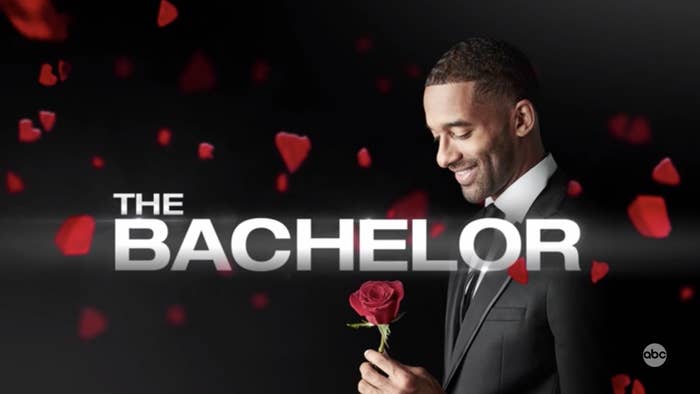 Now, I'm not tryna be like the two-hour premiere, so let's dive right in, shall we?
The season starts off with Chris Harrison introducing our very FIRST Black Bachelor — the FBB™ for short — Matt James. Not only is he our FBB, but he's also a FRESH FACE! Never before seen in the BCU*, but I don't think I'm going out on a limb when I say that we're ALL ready for a fresh start.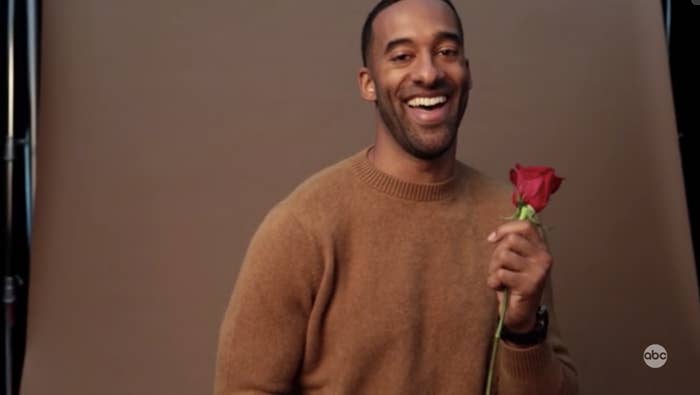 Before Matt could meet his ladies, he sat down with Chris to talk about his nerves and the pressure he's feeling as the FBB and having never been a part of this brouhaha. But Chris assured him that, so long as Matt ~trusts the process~, he'll find his wife.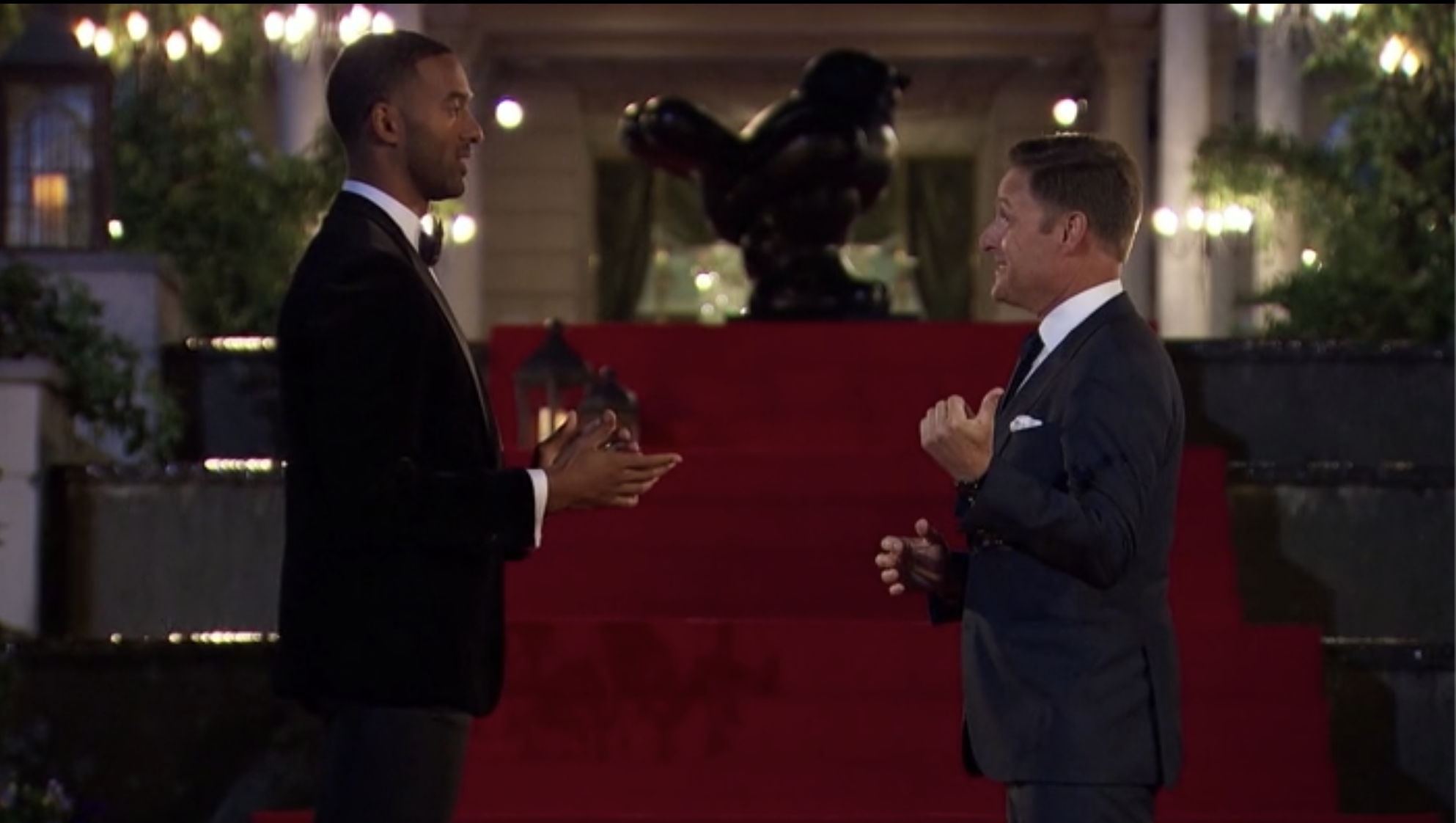 FINALLY, though, the procession begins, and there were some ladies who stood out, to say the least.
Khaylah brought a taste of home — North Carolina — in the form of a truck that Matt seemed to really appreciate: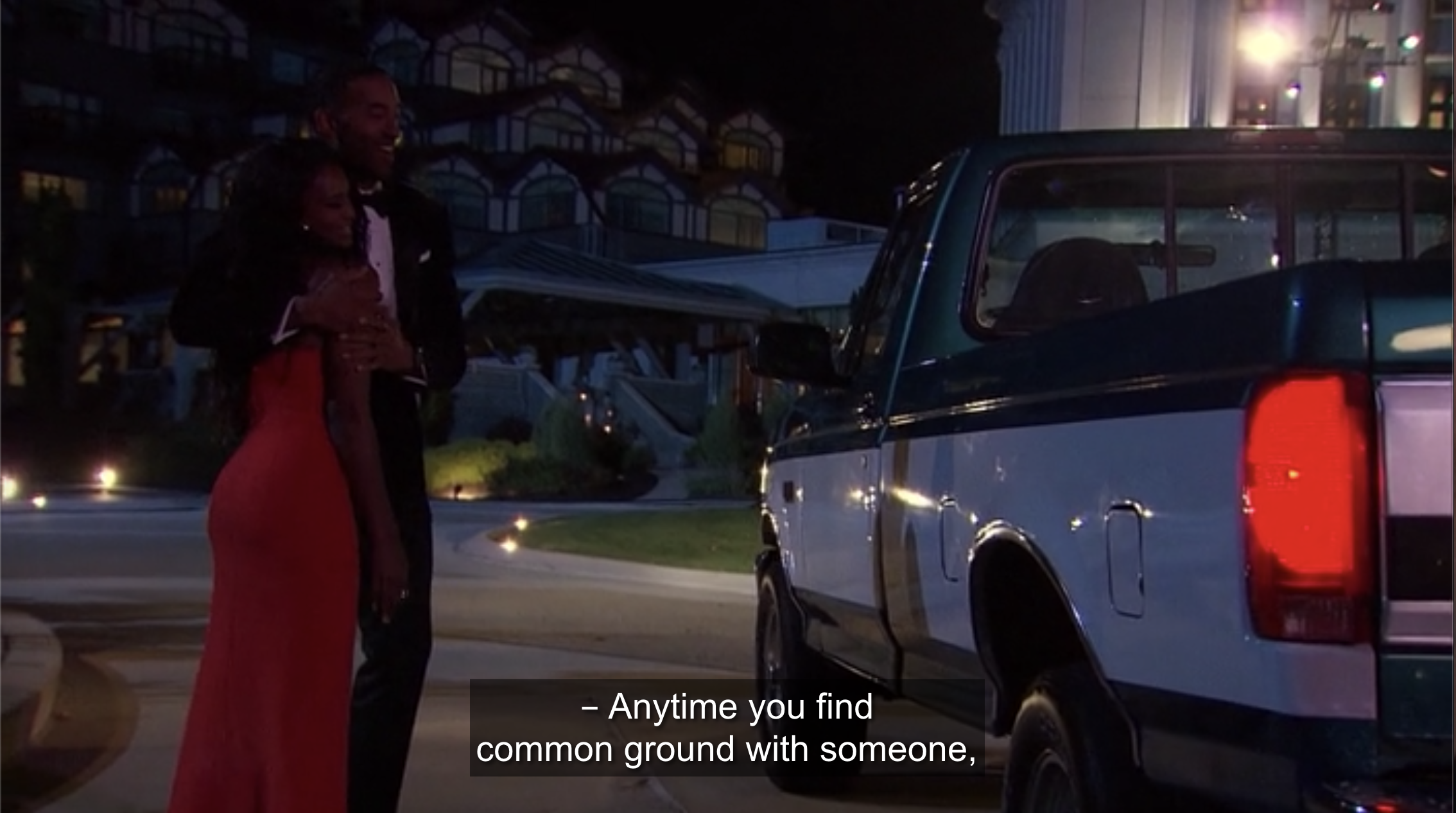 Kaili showed up in lingerie because she wanted Matt to pick her outfit: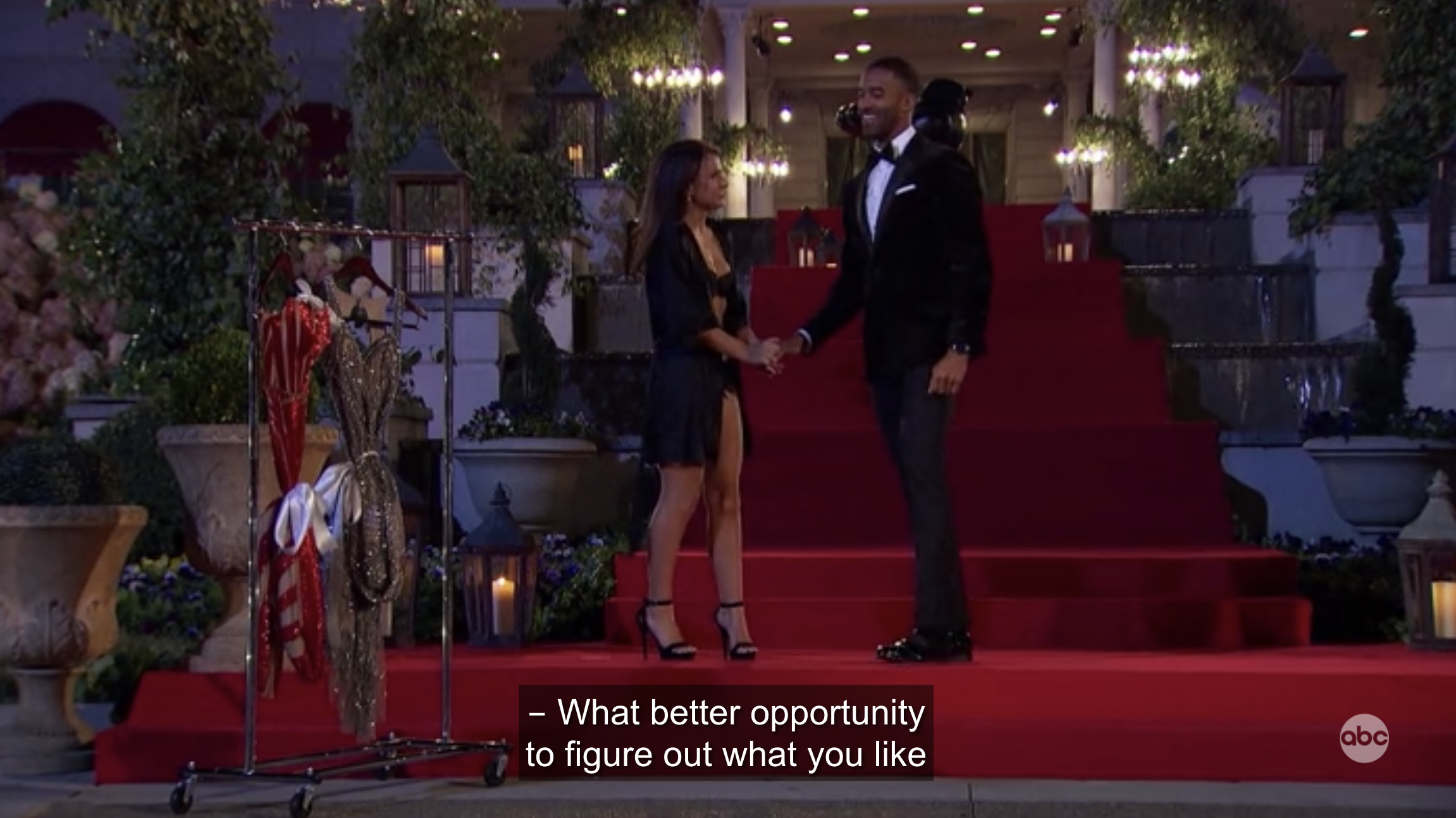 Katie brought a dildo, aka the "torch," to pass along to Matt...but then she took it back because she said she'll be needing it now that she's gotten a look at him: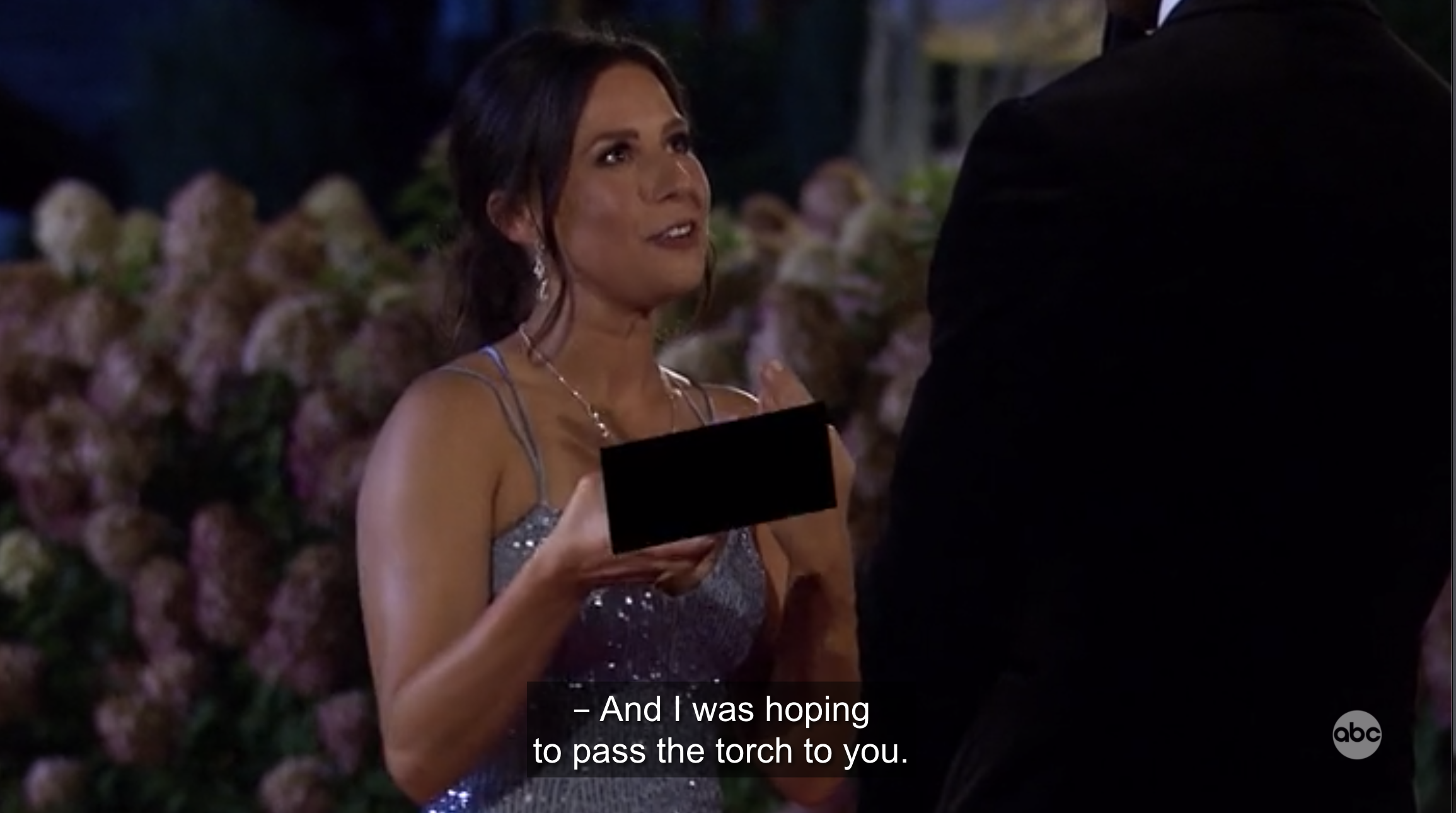 And Victoria...presented herself: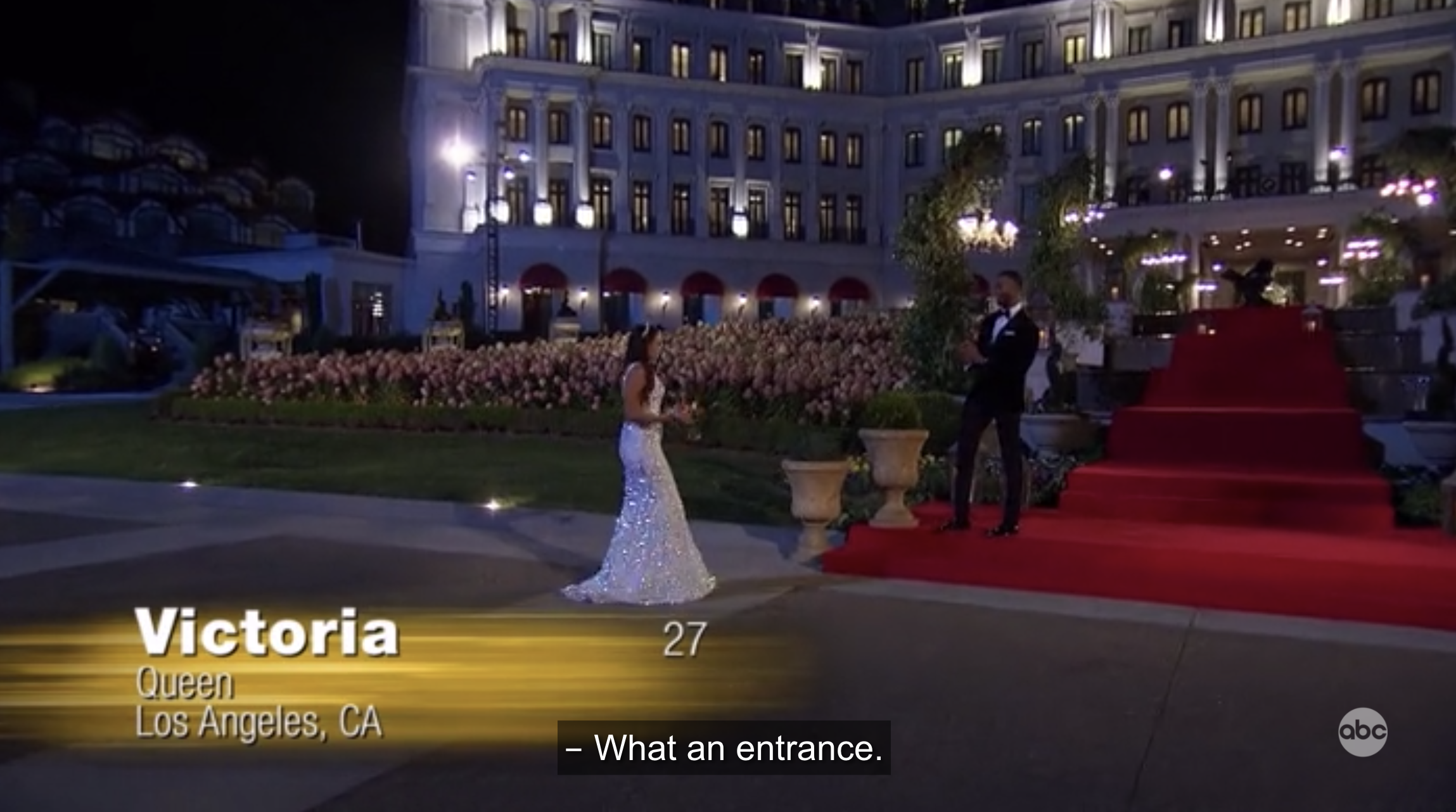 *Record scratch* THIS IS WHERE THEY'RE STAYING?? Move over La Quinta: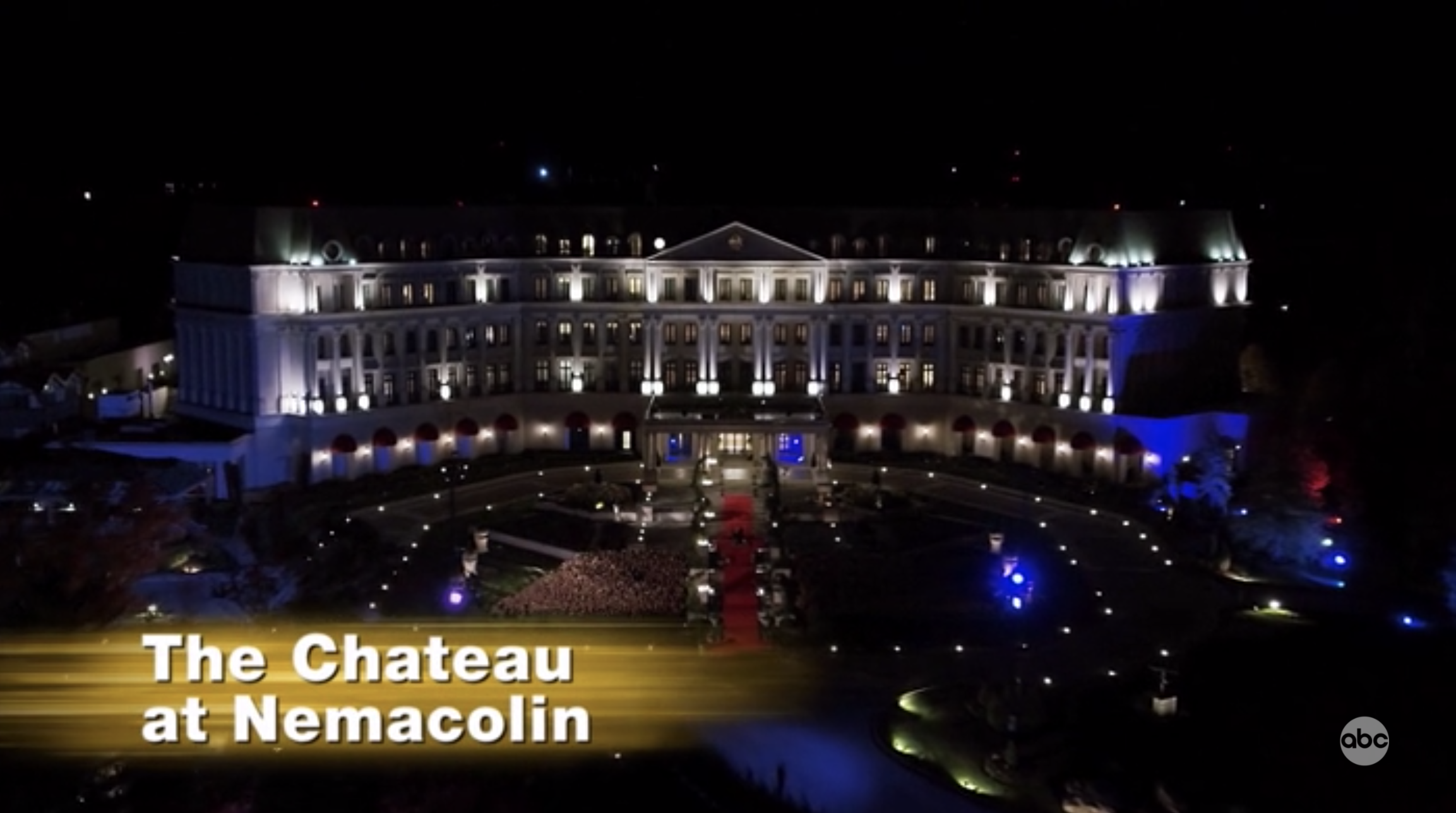 But this is The Bachelor, after all, so there has to be mess, which comes in the form of Queen Victoria and Kit, two big personalities who are already clashing on night one: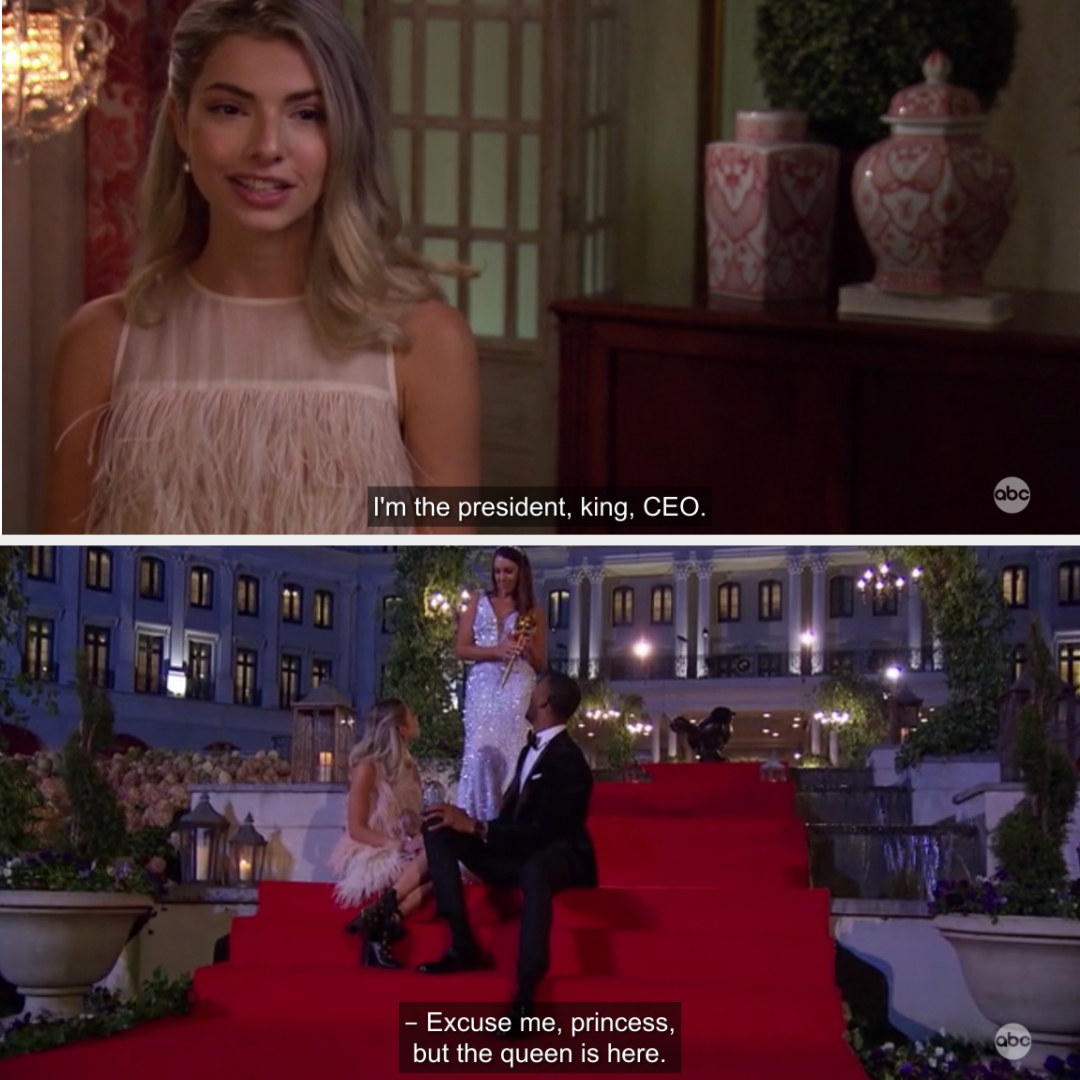 Sadly, some women had to go home the first night: Alicia, Carolyn, Emani, Amber, Casandra, Corrine, Kimberly, and Saneh the GOAT. A fallen petal for each of our fallen lady-suitors:
Aaaannnnd, that's what you missed! Tune in next week — and the rest of the season — for the roses, the thorns, and everything in between*!