HELLOOOO, Bach Nation! Welcome to your third installment of "Bach in a Bite: The Official Bachelor Recap."
Now, this isn't meant to be a two-hour affair, so let's jump right in, shall we?
Last week's episode ended on a cliffhanger, which involved Sarah fainting during the rose ceremony: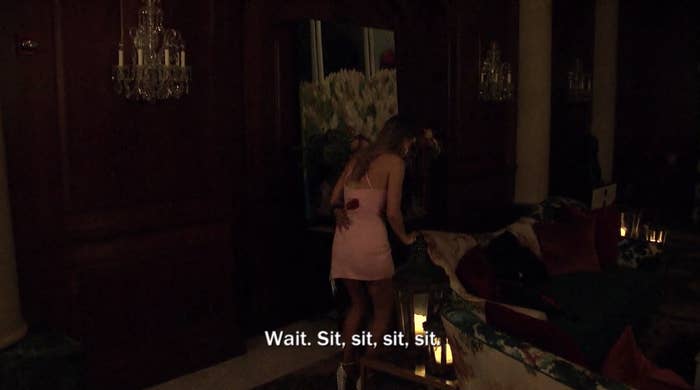 BUT, the show must go on, and Matt James had to eliminate some ladies, and one of those ladies was Marylynn, who, if you remember, Queen Victoria claimed was "toxic" and "a bully."
A fallen petal for each of our fallen lady-suitors.
It's week three, Bach Nation, and Chris Harrison announced that there would be three dates: two group dates and a one-on-one date. The first group date involved the ladies writing ~erotic fantasies~ about Matt James — which *I* was living for — but one lady in particular was uncomf, and that girl was Sarah:
During the group cocktail hour, Sarah — who was not invited on the date — interrupted Dildo Katie's time with Matt James to discuss her insecurities: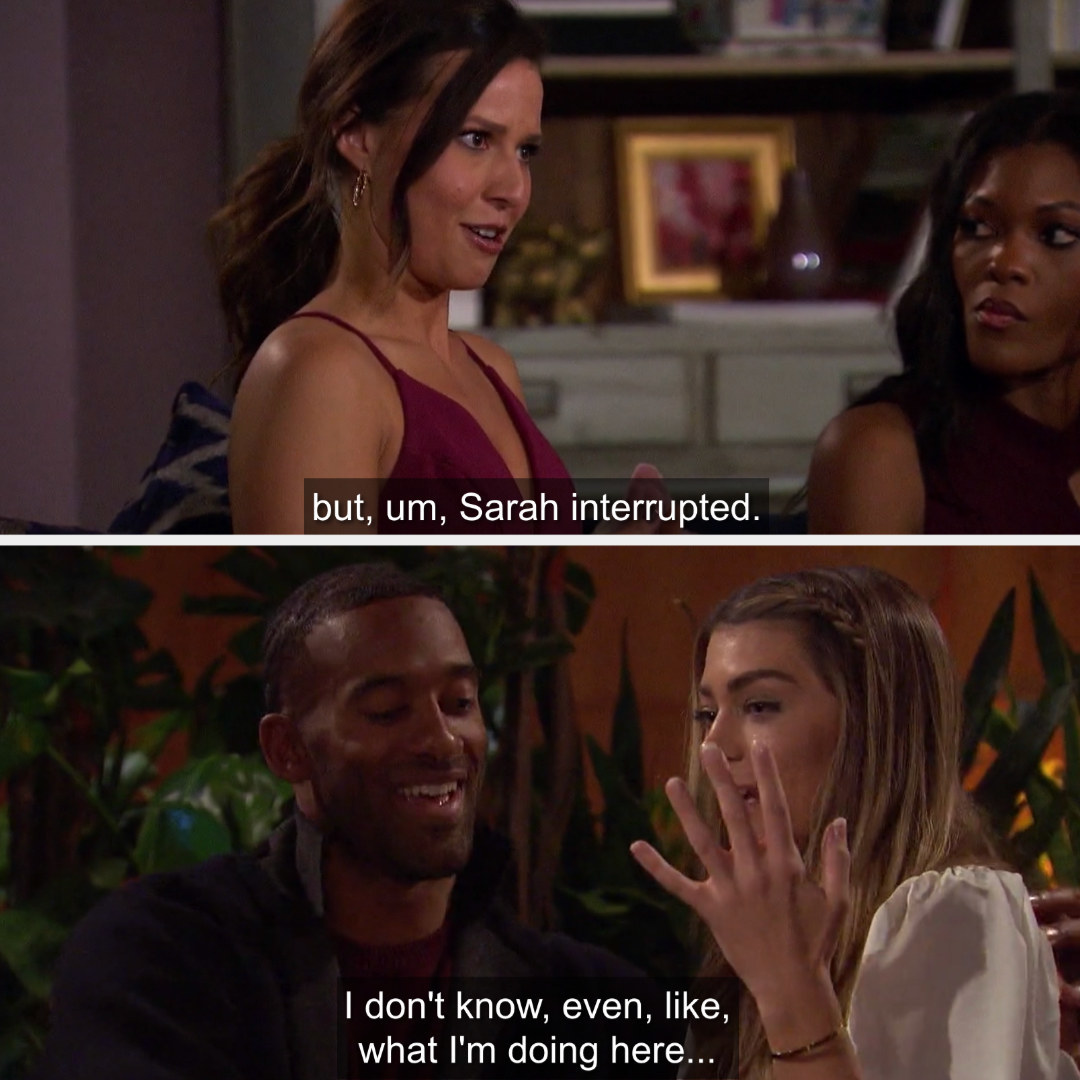 Needless to say, the ladies did NOT appreciate their time and vibe being taken away:
The next day, Matt James came to take Serena P. on their one-on-one, but he noticed that Sarah was not downstairs with the ladies, so he went to chat with her: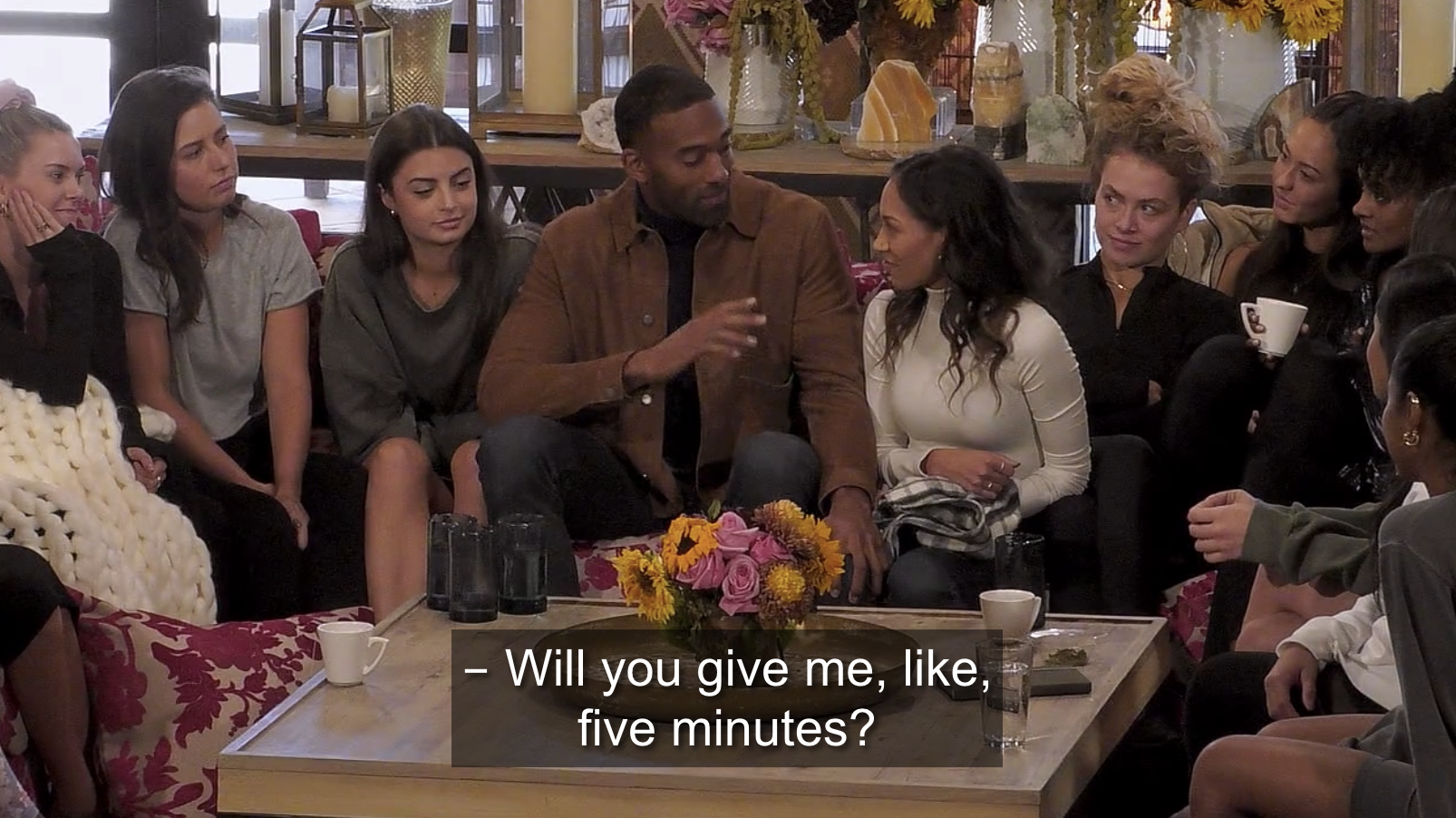 Serena P. had her date — which involved donkeys — while the ladies back home were airing their grievances about Sarah. A conversation was attempted, but emotions were running high and it ended with Sarah returning to her bedroom: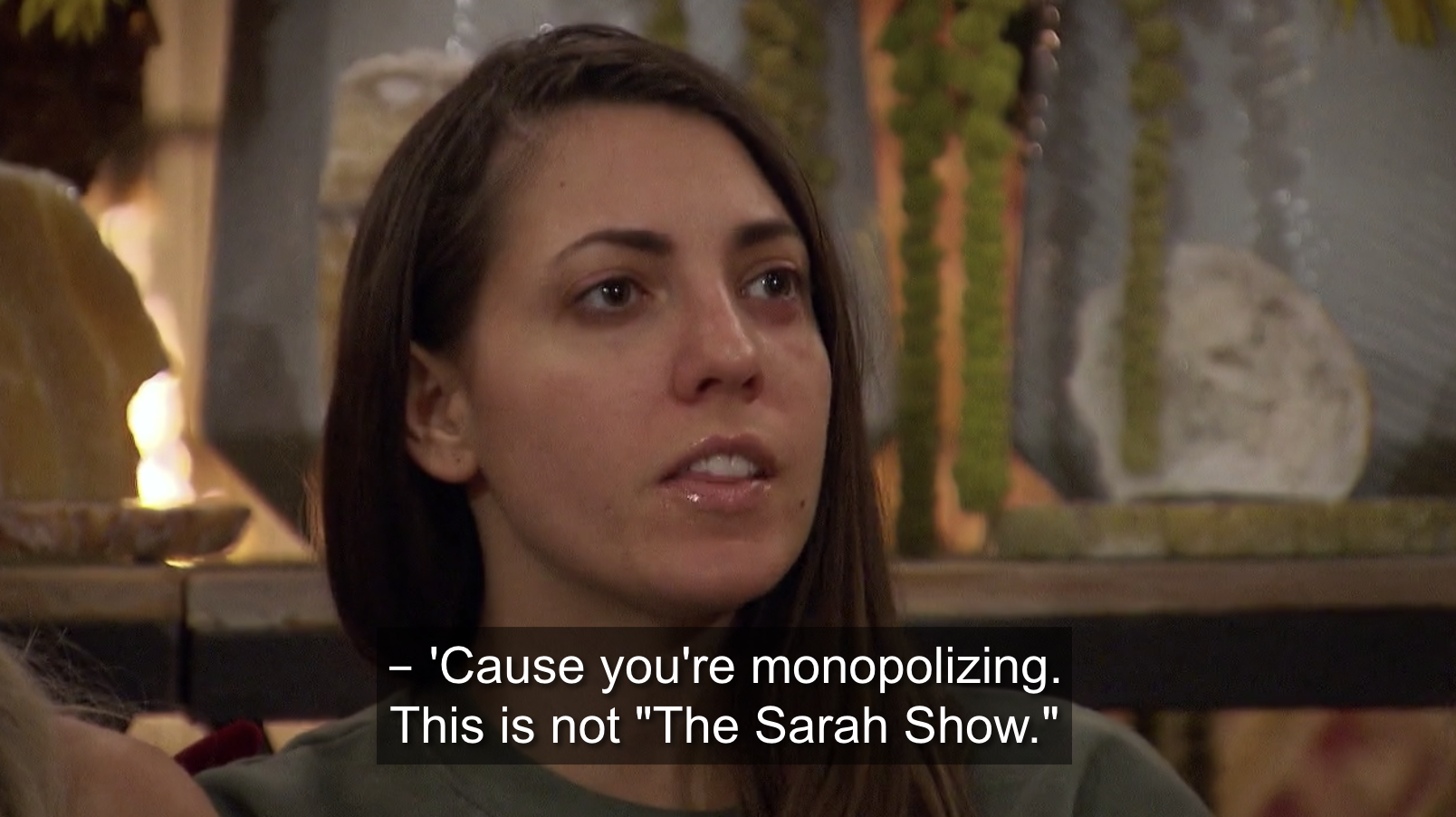 Katie went to comfort Sarah and they ended up having a very emotional heart-to-heart about their fathers:
This convo seemed to change Katie's tune, but not many of the other ladies:
In the end, Sarah made the decision to self-eliminate because of how the women were treating her in the house* and her family situation back home: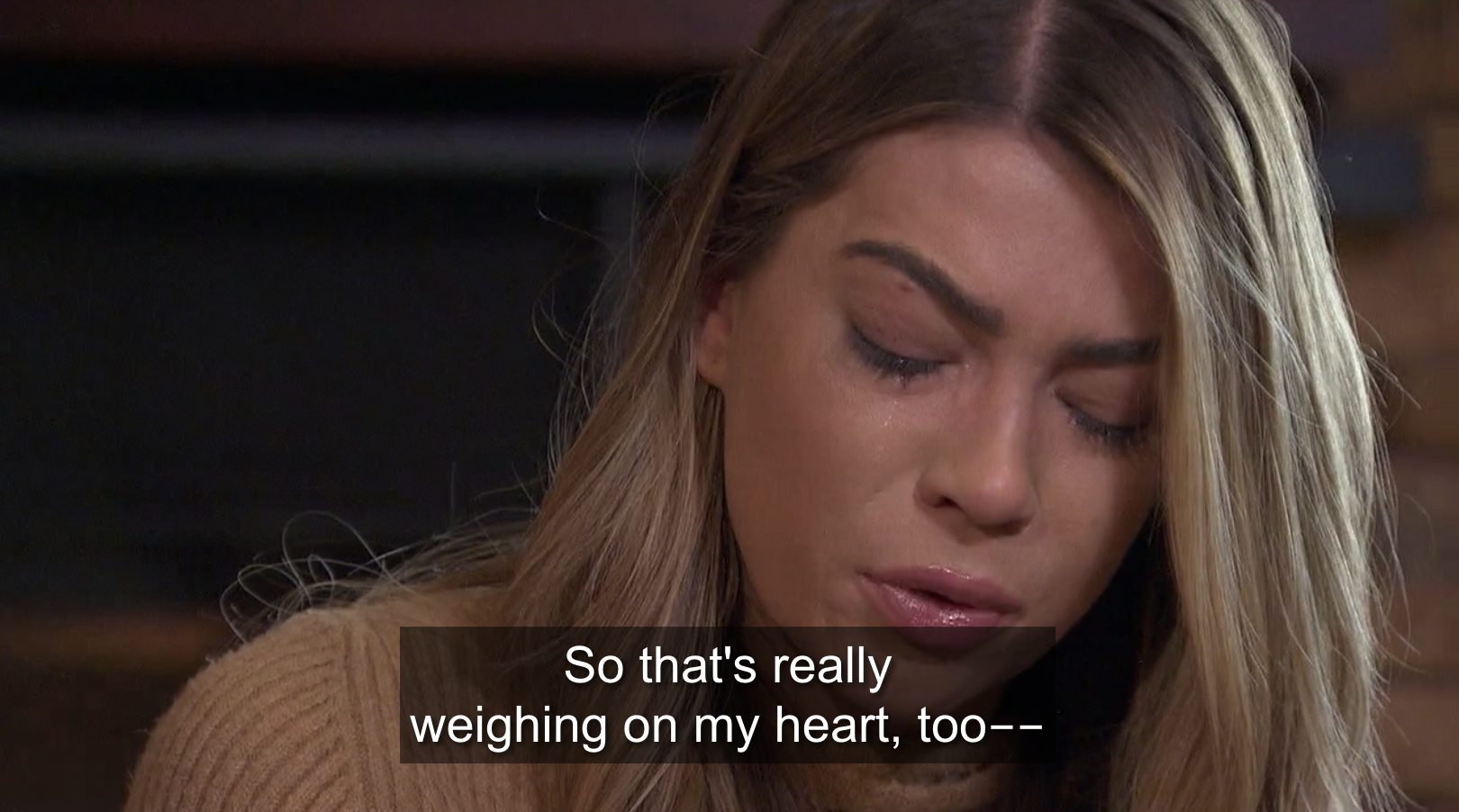 It's clear to me that Sarah was not in the emotional headspace to be on this journey with Matt James/on The Bachelor...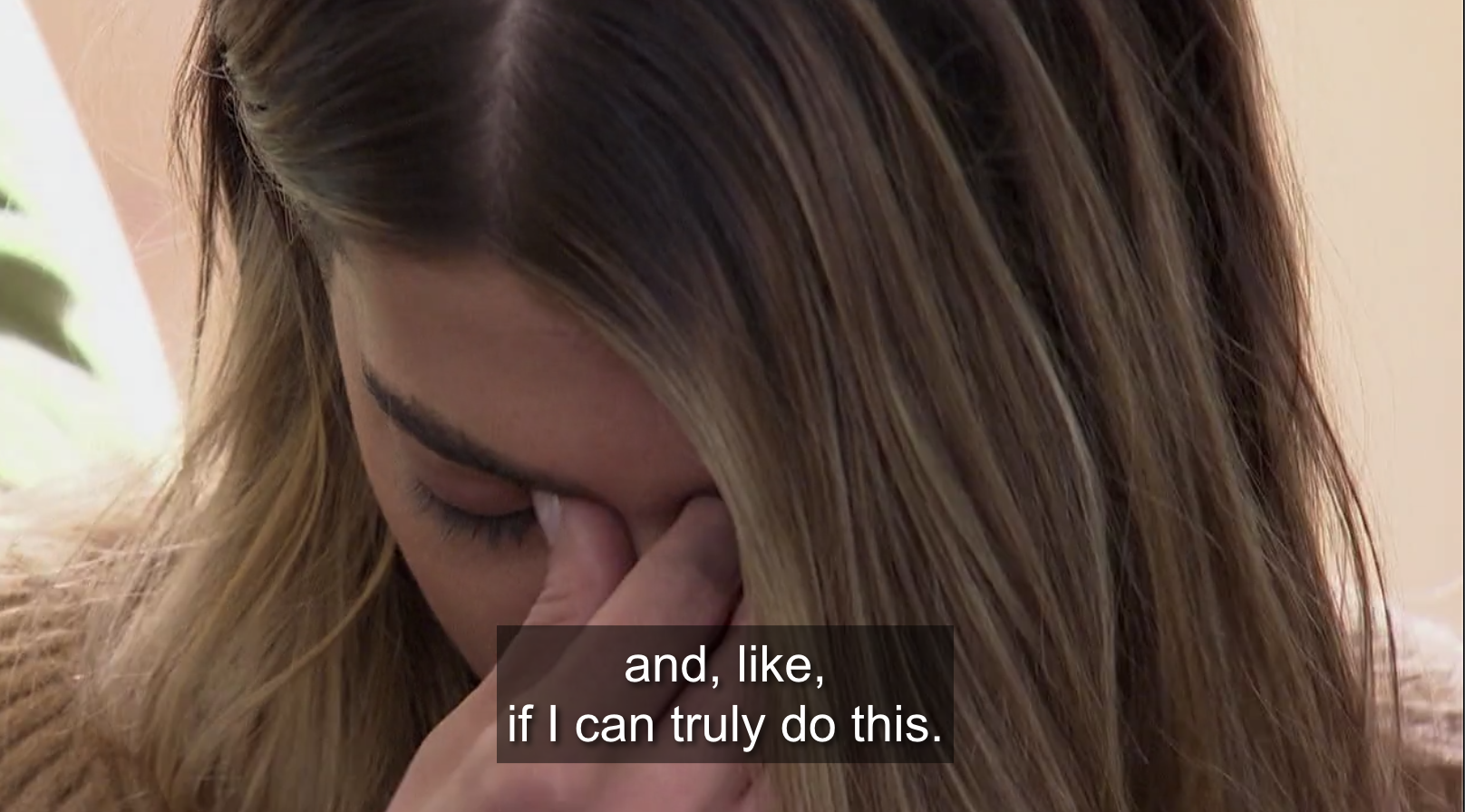 ...HOWEVER, I will point out that I wasn't a huge fan of how she went about leaving. I felt that when Sarah was talking to Matt, she blamed her treatment in the house and her insecurity in their relationship, but when Sarah was talking to Katie and the ladies, she said she wanted to be with her family*: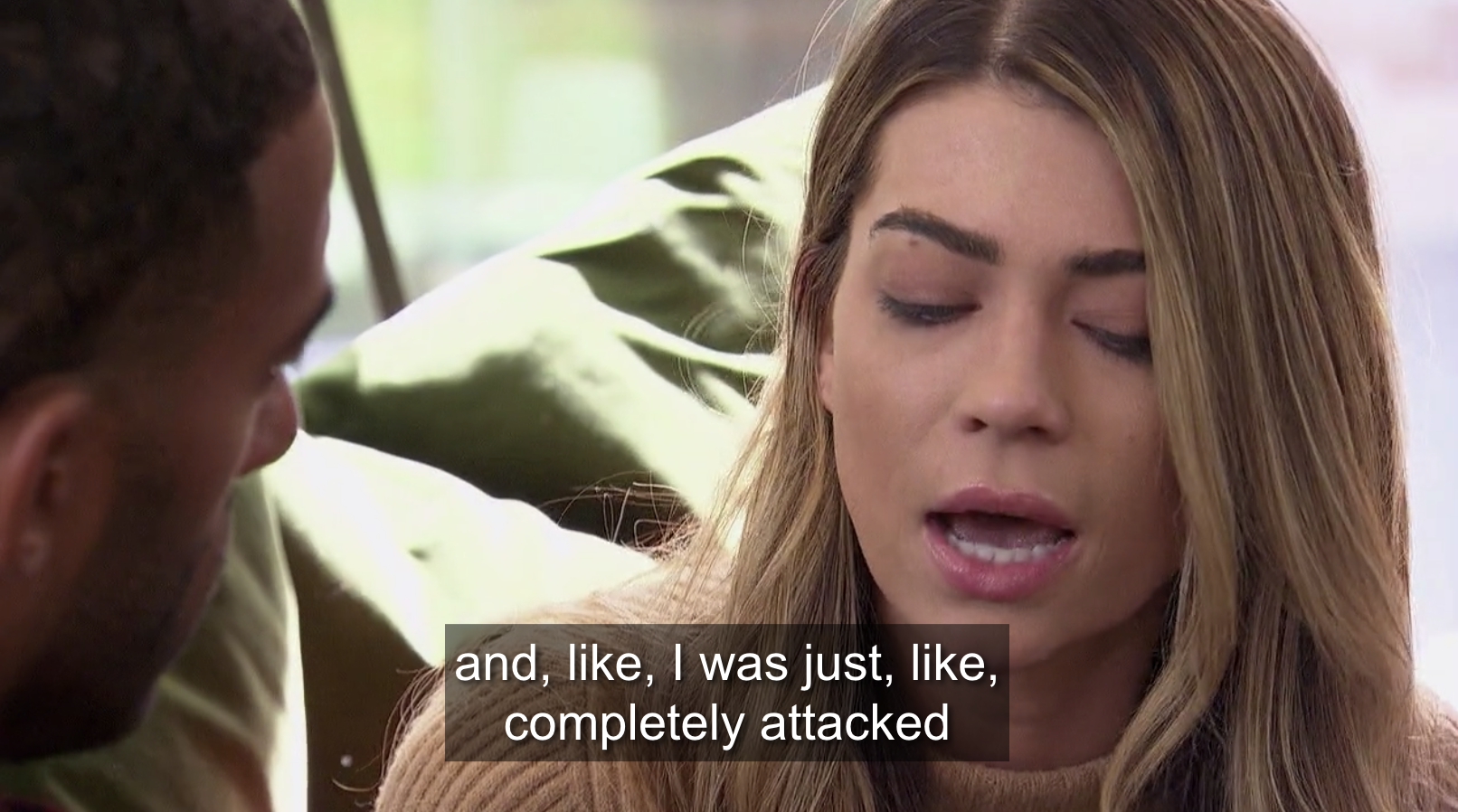 Regardless, a LOT of discourse has been had on Twitter about Sarah's self-elimination. Some people agreed that the ladies treated Sarah unfairly:
Other people on Twitter questioned Sarah's authenticity, since she's only known Matt James for a few days:
ESPECIALLY since it seems like she said one thing to Katie and another thing to Matt James:
But, most of all, Bach Nation rallied behind Katie, and she officially moved to the front of the pack as the fan fave:
Overall, I think Katie herself said it best!
And that's what you missed on Bach! Tune in next week — and the rest of the season — for the roses, the thorns, and everything in between!