Everyone can pack up and go home because Anne Hathaway just won the #PillowChallenge.
Her caption is what pushed her over the edge:

Like, as a Fanne Hathaway, am I biased? Yes. But still, this is the work of legends.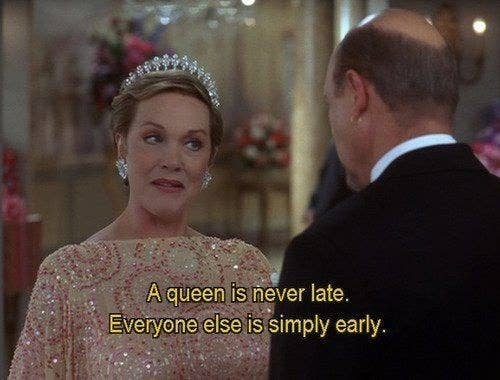 In case you're like, "Wait, what's the #PillowChallenge?" Allow me to explain.
Instagram stylist and personal shopper @StyleByNelli posted this challenge on her IG a few weeks ago.
The trend was inspired because it was "laundry day" and @StyleByNelli didn't have any cute clothes left to wear.
It wasn't long before celebrities hopped on this fashion trend:
But none of that matters, because even though she was a lil' tardy to the party, Anne sure as heck showed up, with the caption to defeat all captions.
IDK what she's listening to on those headphones, but it's probs "All I Do Is Win" by DJ Khaled.