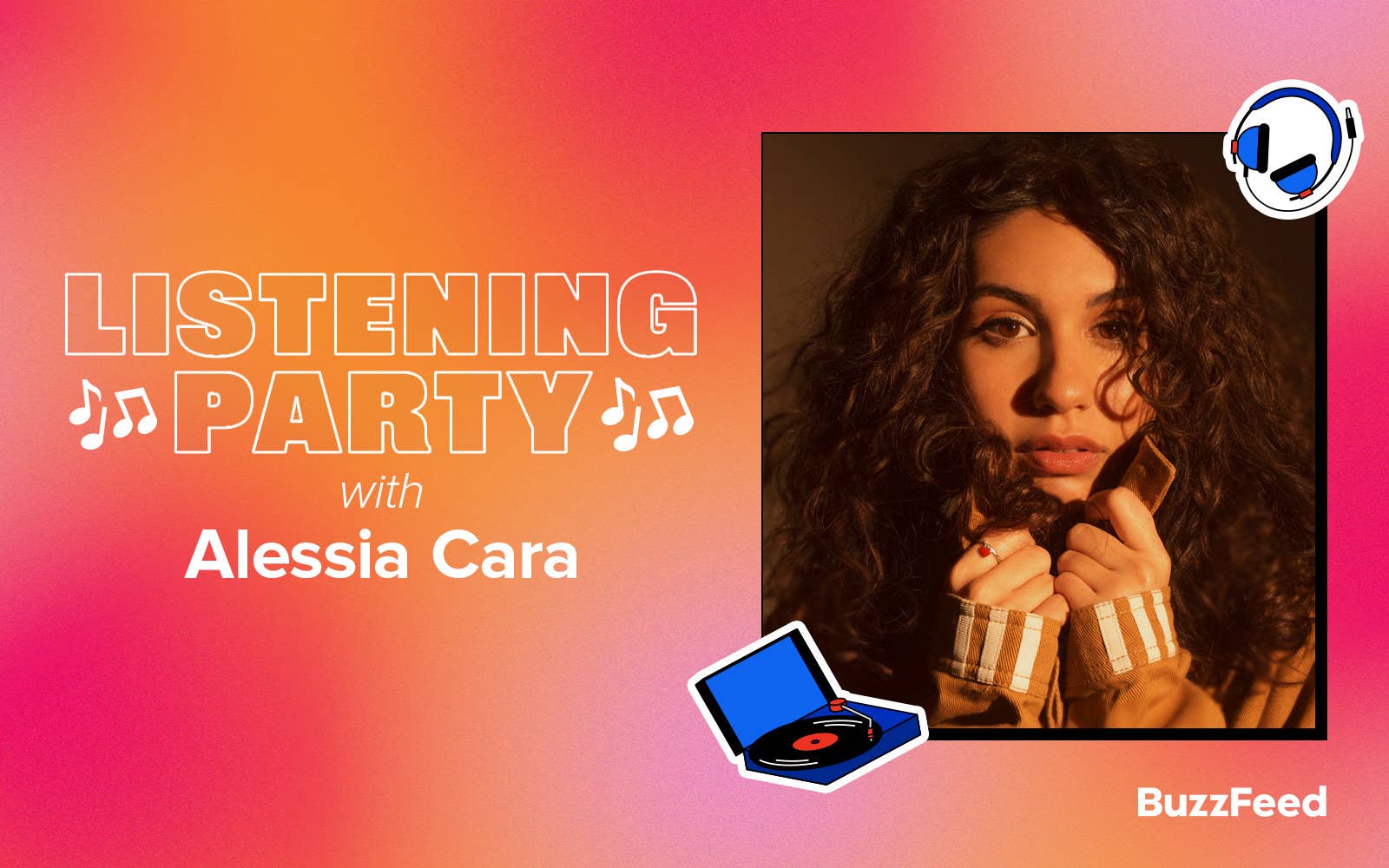 The year is 2015, and all anyone can talk about is newcomer Alessia Cara and her anthem for introverts, "Here." Since then, Alessia has gone on to perform on world tours, release two studio albums — with another coming to music streaming services near you VERY, VERY soon — and win the Grammy for Best New Artist in 2018. So, on the eve of her new album and the release of her two singles, "Shapeshifter" and "Sweet Dream," I had the honor and privilege of chatting with Alessia about her music, her inspirations, and what's next for her.
What was the first album you ever bought?
The first album that felt like mine was Monkey Business by The Black Eyed Peas.

If you could collaborate with anyone living or dead, who would you choose?
Someone who's not living would definitely be Amy Winehouse. Someone living would be Anderson .Paak or Chris Martin.
Who is an artist that you're really loving at the moment?
Can I name a few? [Writer's note: I said that she could name a few.] I've been listening to Nathy Peluso — she's an artist from Argentina, so all of her music is in Spanish, but it's all so good. Still Woozy, The Zombies — I know they're not new, but I've been into them recently — some old Beach Boys, and Hiatus Kaitoye.

Have you ever met a musician that left you completely starstruck?
Probably Hayley Williams. And then when I met Rihanna, for obvious reasons.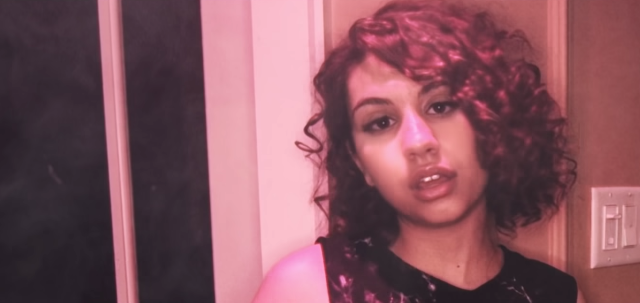 Let's go back to 2015 — what was your inspiration behind "Here," and what was your reaction to its success?
The inspiration for "Here" was basically that I was at a high school party and I felt really out of place. It wasn't like I didn't know anyone there; my whole friend group was there, and everyone I knew was there — you think it'd be a more comfortable experience — but for some reason, I couldn't help but feel so out of place in my own environment. I felt so behind — I didn't drink yet; I didn't really dance; I didn't really do any of the things that a lot of other people were doing...I remember going home and being so in my head...and then a couple days later, I went into the studio...and told [my writing partner] Sebastian Kole that I didn't know what to write that day, and he had asked me what I did over the weekend and I told him, "I went to this party, but I felt kinda weird." I didn't think anything of it, but [Sebastian] insisted that we write a song about it.

I never thought in a million years that someone would care about a song about my experience at a party...but I'm glad we [wrote it]. The song was born and ended up, to some degree, becoming an anthem — well, other people have called it this — for introverts and people who felt the same way I felt. [Writer's note: I informed her that "Here" is, in fact, the introvert's anthem.] I realized that there's a familiar feeling in every experience...and [that feeling] doesn't always have to be dramatic or traumatic.
I realized that there's a familiar feeling in every experience...and [that feeling] doesn't always have to be dramatic or traumatic.
What did you want people to take away from Know-It-All?
That's a tough one. When I was making the album, I was still in school, and I didn't have an audience at all, and I sort of developed the audience after it came out...so, I guess, when I was making it, I didn't even think that there was anyone specific that I was sending a message to, if that makes sense. I was just trying to find my own footing. It was an album about being a young teen in the new age of the internet...that transition between childhood and adulthood. I guess my message, in hindsight, is that life is just an attempt to navigate, and it's OK to be lost.
How long did it take to complete Know-It-All?
About a year and a half.
What's your favorite song on Know-It-All?
I know it's cliché, but I do love "Here." It's the first song I released, so it's my baby. "Stone" is my second favorite.
What was going through your mind when they announced "Alessia Cara" as the winner for Best New Artist at the Grammys?
I think my mind went completely blank...everything was far away, my ears were ringing, and nothing was real. Even now, just talking about it, it still feels so strange. My parents have the statue on their mantle, and I still can't believe it — it still hasn't quite sunken in.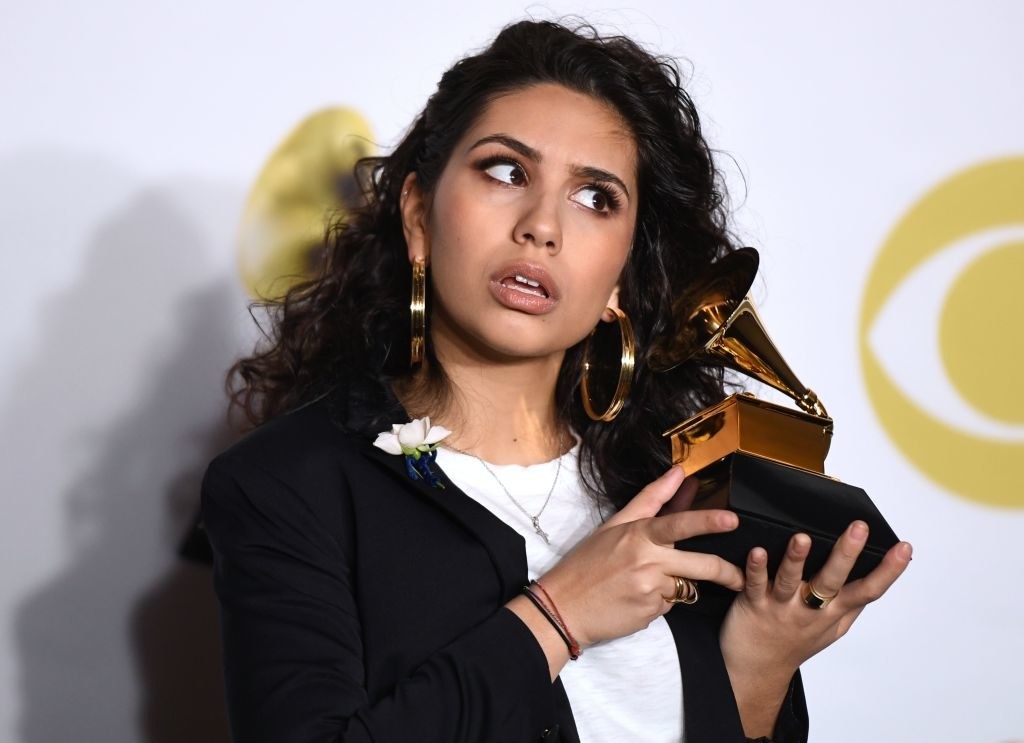 You're gearing up to release your third studio album. How are you feeling ahead of its release?
I feel nervous, for sure, but not as nervous as I've felt in the past. The nervousness has taken a backseat to the excitement I have for this project because I've worked so hard on it...I genuinely think this is the best work I've ever created and am excited to share it with my fans. I just want them to love it.
What were your influences for "Shapeshifter" and "Sweet Dream"?
The reason why I wanted to put out two singles at once is because I was listening to the project as a whole and was trying to figure out a theme — because the first song that people hear should always be a representation of what's to come. As I was listening to it, I noticed the theme of "duality"— this night and day, this point A and point B — and there's a very clear halfway point [in the album], the first half being this tumultuous period that I went through...a really, really dark and emotional time, so the inspiration for "Sweet Dream" was that period.

The song itself is about my ongoing relationship with sleep — or lack of sleep — and my nighttime anxiety. This past year, all that insomnia turned into extreme anxiety, which manifested into extreme panic attacks, which was all extremely overwhelming. I wrote this song while at a sleepover at a friend's — she was passed out beside me, and there I was, wide-awake. So, I wrote this song that night to get out my frustrations and anxieties with my own thoughts and my own mind — I wrapped it in a lot of humor and whimsy to mask the darkness of it all.

On the flip side, we have "Shapeshifter," which is an extremely confident and sassy song — it's not the most positive song, [but] it represents the half of the album that symbolizes confidence and the growing that I did during that time... I [now] look at life, and songwriting, with a lightness.

I got to make this song with Salaam Remi — a legend who's worked with Miguel, and Lauryn Hill, and Amy Winehouse, my idol. I was super sick, but he only had one day, so I traveled down to Miami to work with him...I told him I was Italian, and he started playing this melody on his guitar, and it immediately inspired me. I took on the persona of this confident Italian woman that I would see in old movies...Alessia Cara would usually be like, "Poor me," but this new persona that I created for "Shapeshifter" was like, "No, poor you for missing out on me."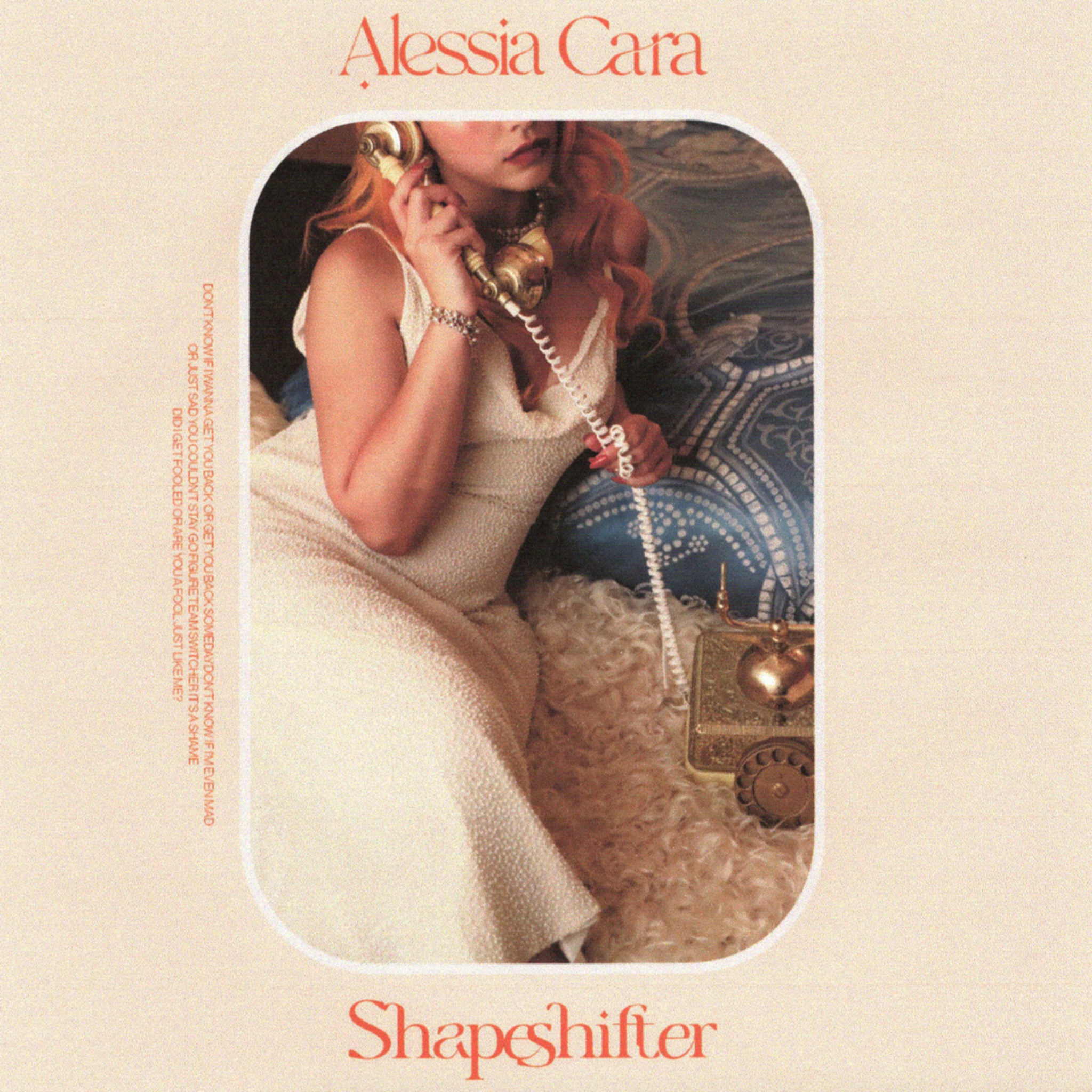 Describe your album in three words.
Double-sided coin.
What is your favorite lyric from "Sweet Dream" or "Shapeshifter"?
From "Shapeshifter": "Don't know if I wanna get you back or get you back."

How has the past year in quarantine affected your writing and recording process?
It was admittedly pretty tough in the beginning — I was feeling so uncreative and stuck. There was some inspiration there, but I didn't want to write a "pandemic album." I wanted to provide people with some sort of escape...some sort of hope. I will say, the forced stillness was helpful for me because it allowed me to feel what I needed to feel — to hit rock bottom and then rebuild myself back up.
If you could get one person to listen to your album, who would it be?
Coldplay — specifically Chris Martin.
Are there any Easter eggs hidden in the lyrics or music videos for "Sweet Dream," "Shapeshifter," and AC3?
The suit that I wear in the Growing Pains era is featured in this new era. [Writer's note: Alessia and I also discussed how the red plaid shirt and black skinny jeans from Know It All made an appearance in Growing Pains.] I love paying tribute to the last era in my current eras.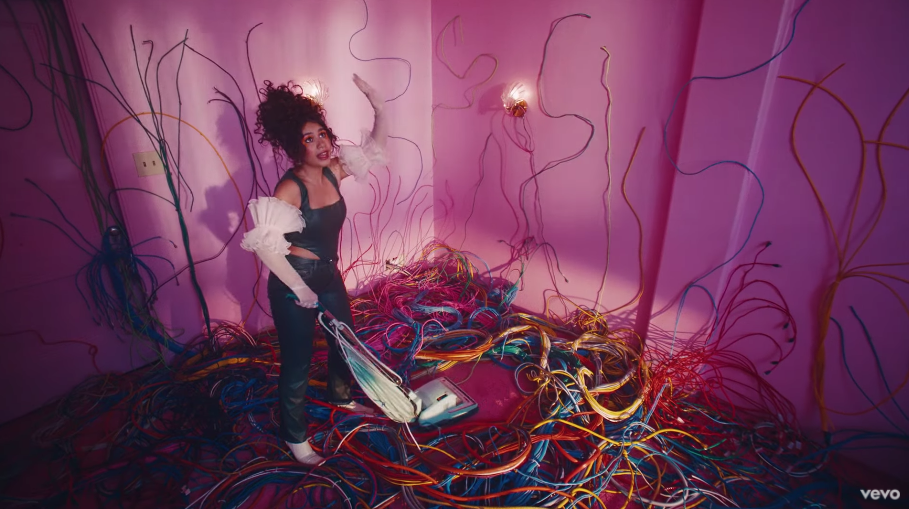 "Scars to Your Beautiful" is a very impactful song — what was going through your mind during your groundbreaking performance of that song as you were taking off your makeup?
The hope was that people would hear the message, you know, and I never thought that this would be a cultural moment. During the performance, I just [took my makeup off]...I didn't think it would have that reaction. Even now, when I go on TikTok and I see people using that song as a sound and transcending what I thought it could ever be...it's always going to follow me in my career, and I'm just lucky that that's the song that's following me. I'm always going to support that message.

Finally, what advice would you give to aspiring musicians?
My manager told me, earlier on in my career, that "It's not what you say yes to, but what you say no to." It's knowing who you are, but also knowing who you're not. It's OK to say "no," which reminds me of another quote that I love: "'No' is a full sentence."
Thanks so much for chatting with us, Alessia! Be sure to watch the music video for "Sweet Dream," out now, and listen to her other new single, "Shapeshifter," wherever you stream music.