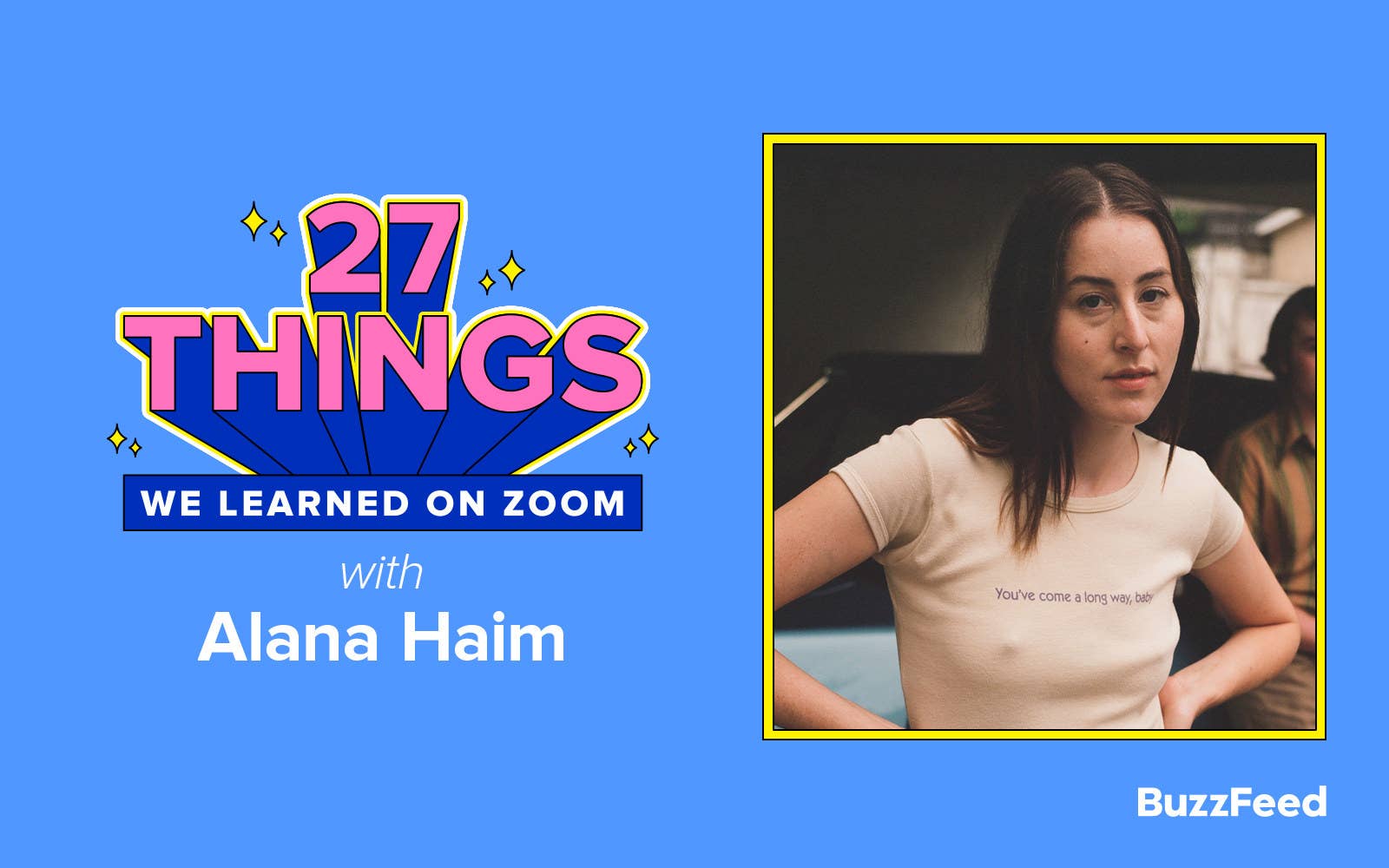 Last week, I got the chance to chat with fellow Valley Girl™ Alana Haim about her debut role in Licorice Pizza, along with new music and her upcoming tour with her sisters. Alana opened up about fan-girling over Bradley Cooper, her friendship with Fleetwood Mac's Stevie Nicks, and her unyielding love for the San Fernando Valley. Here's everything we learned:
1. What is the first thing you do in the morning?

I wake up and brush my teeth. I'm a mouth breather — which is disgusting to say — and I snore. Like my siblings when we're on tour HATE ME [laughs]...I think I'm the only person in my family who actually snores.
2. What was the last show you binge-watched?
Yellowjackets. I watched it in two days.
3. Describe your style in three words.
Danielle's closet forever.
4. Name a musician — living or dead — you would love to collaborate with.
Prince. Our dream as a family was to play music with Prince — which, technically we did because we snuck onstage during SNL's 40th Anniversary party while he was playing. We were randomly onstage when he came on. We were going to play a song with Maya Rudolph...and right before we started to play, Jimmy Fallon announced that Prince was in the building, and we all kind of looked at each other and thought, "If we just stay maaaayyybe they won't kick us off stage." And they didn't! So, we technically got to perform with Prince, but we would have loved the chance to collab.
5. If you could cast anyone to play you and your sisters in a biopic, who would you cast?
The Jonas Brothers. Or Hanson.
6. Who was your childhood celebrity crush?
Rider Strong from Boy Meets World. I wanted to be with him so badly and wear his flannels.
7. What was it like working with Paul Thomas Anderson on the set of a film?
[Writer's note: In case you were unaware, the Haims have been longtime family friends of Paul Thomas Anderson, and he actually had directed several Haim music videos.] It was completely different! Usually, for music videos, we only have about 24 hours to get the entire thing filmed. It's actually really funny because every time me and my siblings need to do a music video, we're always like, "Do we bother Paul?" So, of course we go through this Jewish guilt spiral, and we're like, "Do we call him? Should we just call him?" So then THAT takes two weeks, and we end up only actually having 24 hours, and he's always like, "Why didn't you come to me with this weeks ago?"
But he's always so up for collaborating and making beautiful art, and being on the movie with him was so fun. We shot for 65 days straight, and every day was a new adventure and filled with so much laughter and joy. Obviously, there were harder days, and I've never acted before, so there were things that I had to learn on the job, but he was incredibly patient with me. We have a bond and a friendship — I truly trusted him throughout the whole process. It was a blast, and you can tell when you're watching the movie that we were having a blast.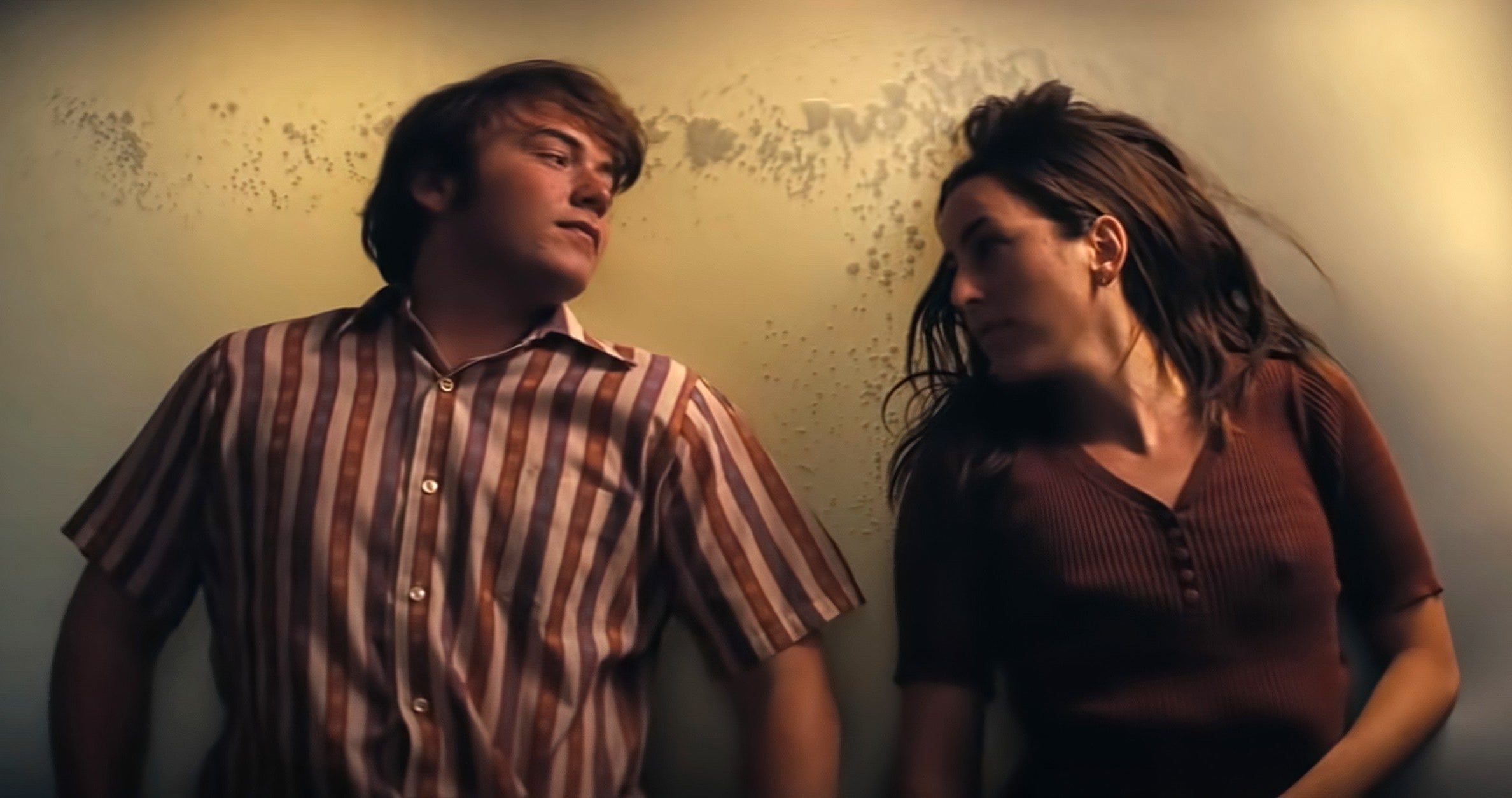 8. Paul Thomas Anderson has said in many interviews that he wrote the film with you in mind for the lead role — but what was your initial reaction when you found out you were cast as Alana Kane in Licorice Pizza?
When I have adrenaline, I'll pretty much say yes to anything. Like, you could ask me to go skydiving and I'll say, "Yes!" But when I'm about to jump out of the actual plane, I begin to second guess every decision and question if this is something I should be doing [laughs]. So, when he asked me, I was like, "Yes, of course!" But that night when I was going to bed, I was questioning if this was something I could actually do. But Paul was my number-one supporter all the way through the whole thing. He never doubted me and never made me feel like I couldn't do it.
9. What was a typical day like on the set of Licorice Pizza?
I would wake up at 5 a.m. and put on my '70s music playlist and do my hair and makeup. I actually did my own hair and makeup every day for the movie — I would blow it out and do MINIMAL makeup. I would be lying if I said that there weren't days when I wished I had spent an additional 10 minutes on my makeup. But we were filming in the Valley in the summertime, so it was like 100 degrees every day. We actually shot on the hottest day of the year — the hottest recorded ever. But yeah, I would drive to set and walk to my trailer. Cooper [Hoffman]'s trailer was next to mine, so we would blast music back and forth. Then, when we were dressed, we would go over our scenes for the day and start shooting. The second we opened the door of our trailers, we were in the '70s, and Cooper and I would be like, "Alright, let's go!"
10. What was your initial impression of Bradley Cooper?
So, we weren't allowed to meet him until he got on set. It ended up working out because Cooper and I were so nervous to meet him (Bradley Cooper) as his character, Jon Peters, but that's how it ended up panning out. We heard, "Action!" and then Bradley Cooper came out and we were in awe. Both me and Coop were like, "OMG, that's Bradley Cooper!" He was in character for his five days on set, but when he was done, he came up to us and was like, "Oh, my god, I'm so sorry I was like that!" But it helped, because we had to be terrified of him!
11. Who was the last celebrity you DM'd with on Instagram?
Oh, I have no idea... No one really DMs me... Is that a bad thing? [laughs] Maybe I need to start sliding into people's DMs...I will say — oh, god, this is so embarrassing, and my sisters are going to kill me for saying this because then he may unfollow us — Drake followed Haim a long time ago, and we all collectively freaked out. I think we just follow each other, but now that he knows he's probably gonna be like, "Wait, why do I follow this band? [laughs]"
12. Did you pick up any new hobbies over quarantine?
I learned how to needlepoint! I got really into it — but I'm also a Sagittarius, so I get really obsessed with things for like five minutes and then move on. OH, I also got into these diamond paintings? It's like paint by numbers but with little crystals. So long, but worth it.
13. What is the most used emoji on your phone?
🤦🏻‍♀️
14. What is your current iPhone wallpaper?
Oh, I have to show you. It's my parents on their wedding day! They're so cute.
15. What was your favorite behind-the-scenes memory you shared with Cooper Hoffman?
There were scenes when I had to drive him around in this old Pontiac, and in between takes we would just be in this really sick car and geek out over being in this really sick car. I also would just drive Coop around LA because he didn't have his license, so I was basically his chaperone in real life, too. He's one of the funniest people I've ever met, and we're definitely two peas in one pod.
16. What was your favorite memory from touring with your sisters?
We've played Glastonbury three times, but the first time we played, we were on the Pyramid stage, and it was one of those moments when we all looked at each other and thought, How did we get here? It was definitely a pinch me moment.
17. If you could own ONE band T-shirt, which would you choose?
I am on the hunt for an original Beastie Boys tour shirt. From any era.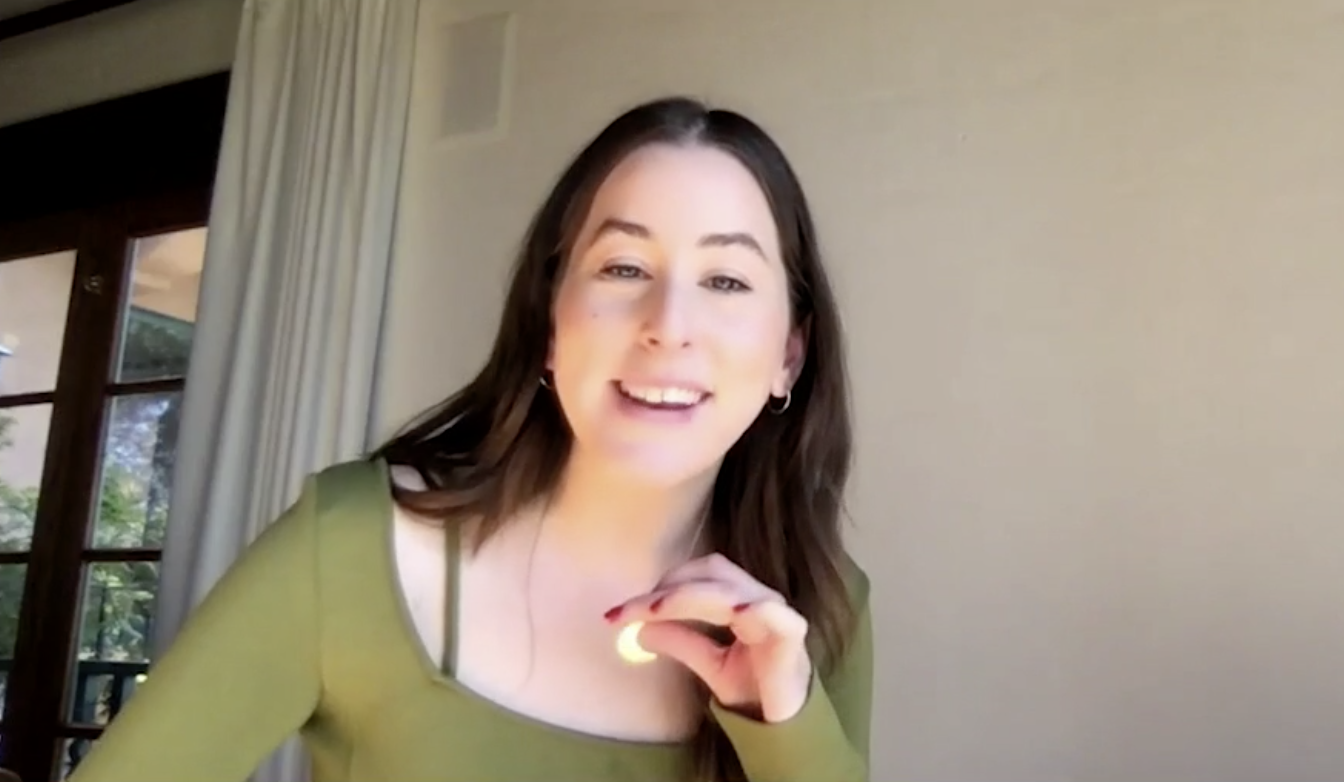 18. Name your three desert island albums.
1999 by Prince, Rumours by Fleetwood Mac, and Blue by Joni Mitchell.
19. What was your most starstruck moment?
Definitely meeting Stevie Nicks. That was a huge deal for me — I'm the biggest Fleetwood Mac fan, and she loved our first album... It was so unreal. She actually gave me this necklace, and I wear it every day — I never take it off. I am lucky enough to call her a friend.
20. What is the best gift you've ever received?
The gold moon necklace from Stevie Nicks.
21. What is your go-to adult beverage?
An Old-Fashioned. Also, a martini... Actually! The first time I had a martini was on the Licorice Pizza set, so in the movie, when my character is like, "I've never had a martini before," that was the truth!
22. What is one thing you cannot leave your house without?
Literally, my car keys.
23. What is your go-to comfort food?
Pasta. Any type of pasta.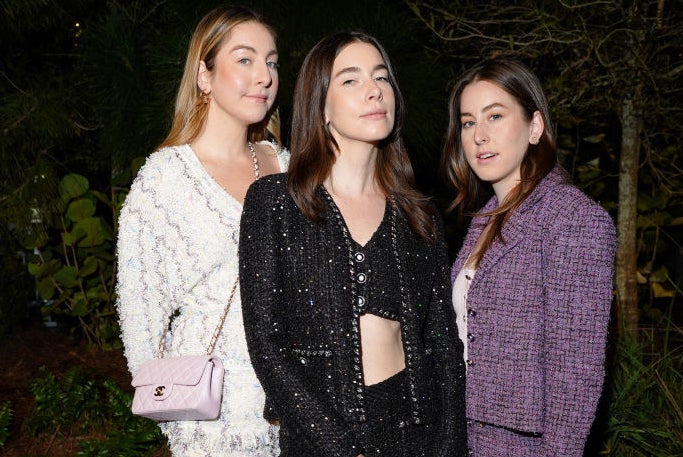 24. What was the last book you read?
Whenever I'm sad and I need to laugh, I always reread Me Talk Pretty One Day by David Sedaris.
25. What is the best piece of advice you've ever received?
"Never leave the house with a wet head."
26. When can fans expect new music?
Well, we are going on tour... I can't say A LOT, but I would expect a surprise to come very soon 👀.
27. Lastly, if you could swap closets with Danielle or Este, who would you pick?
Danielle, of course. Este DOES have amazing style, but Danielle's is *chef's kiss.*
Thanks so much for chatting with us, Alana! Be sure to catch her in Licorice Pizza, now playing in theaters everywhere!