Hello, interwebs! My name is Ehis and I am a sucker for a ~saucy~ romance. True Blood, The Kiss Quotient, 50 Shades of Grey — the saucier it is, the better!
So, it was only a matter of time before this Netflix movie called 365 Days crossed my radar. The reviews, however...are flat-out terrible. One even said that it's an "awful movie that 'blurs' the line of consent" (actually, there is no consent in this film).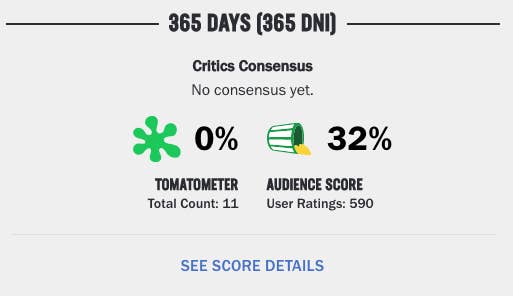 So, I decided to watch this movie to see how bad it actually was. Spoiler alert: It's even worse than I imagined.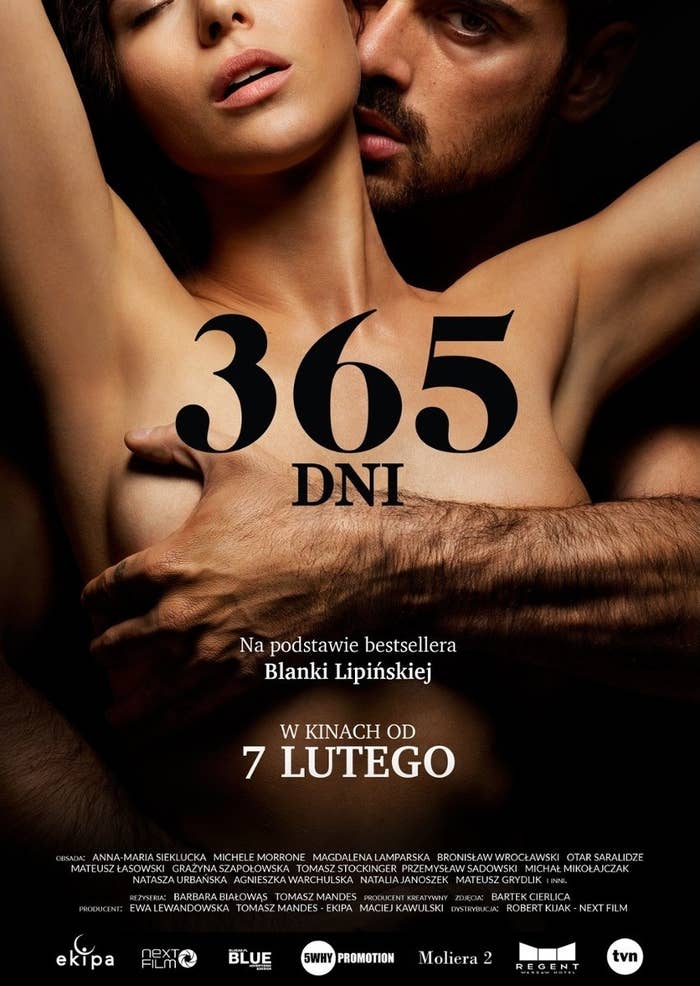 If you still wanna know what happens, I watched this movie so you didn't have to. But, please be warned, this can be extremely triggering for some and I can tell you right now, this movie is not worth the mental energy if this is the kind of content that triggers you. I will not be offended if you stop reading this article right now.
Before we jump in, here's the synopsis that Netflix gives for 365 Days:

Y'all, we're 10 seconds into this movie and I already fucking hate it here.
Silver beard got shot — and died — but his son survived. This becomes important to the plot later on, but I want to go on the record and say that I am not upset to see this man go.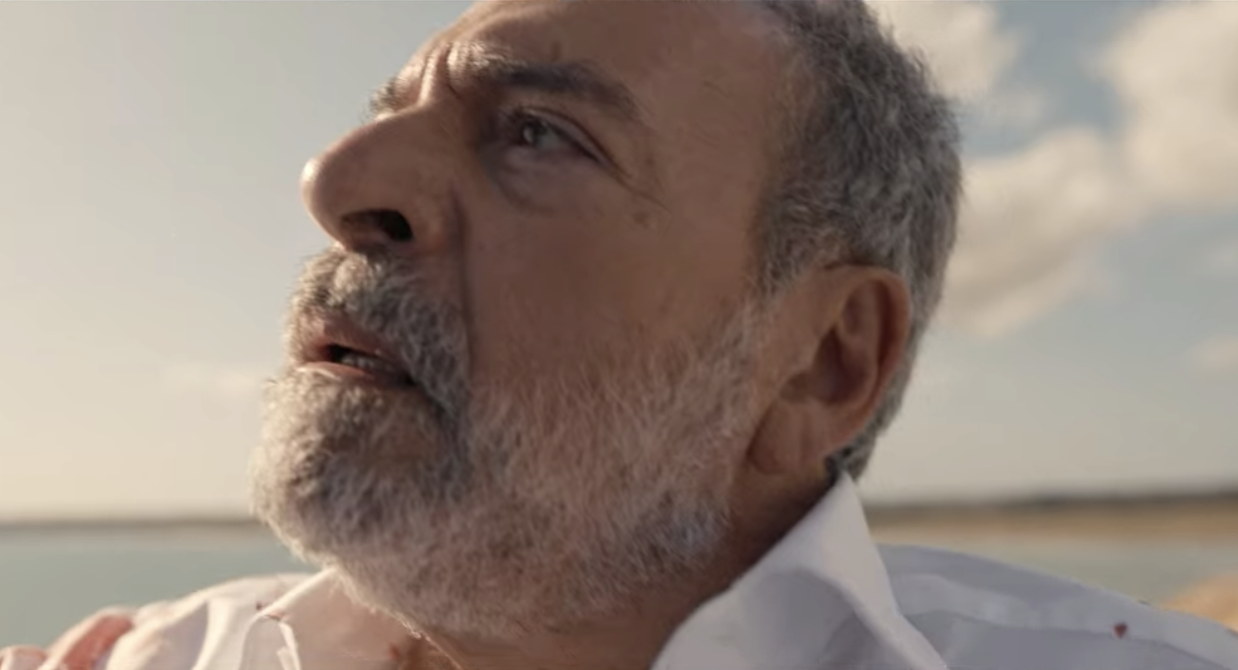 In less than five minutes, there have been three Class A felonies in this movie: sex trafficking, murder, and extortion.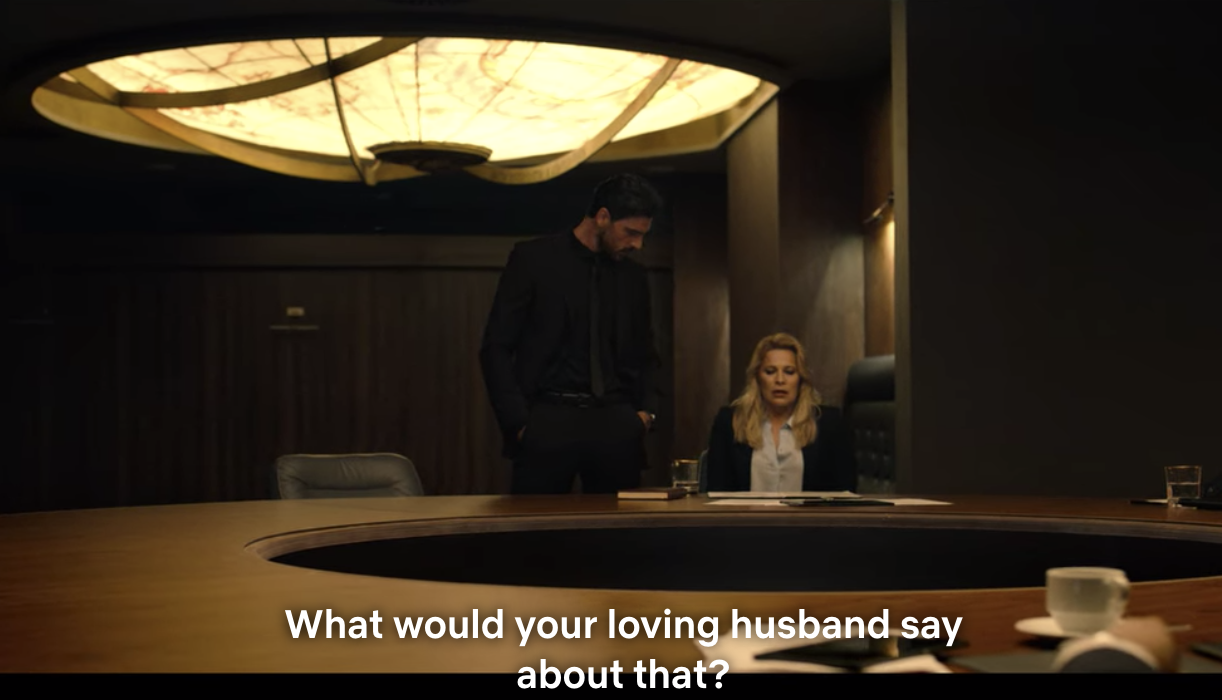 I just threw up in my mouth: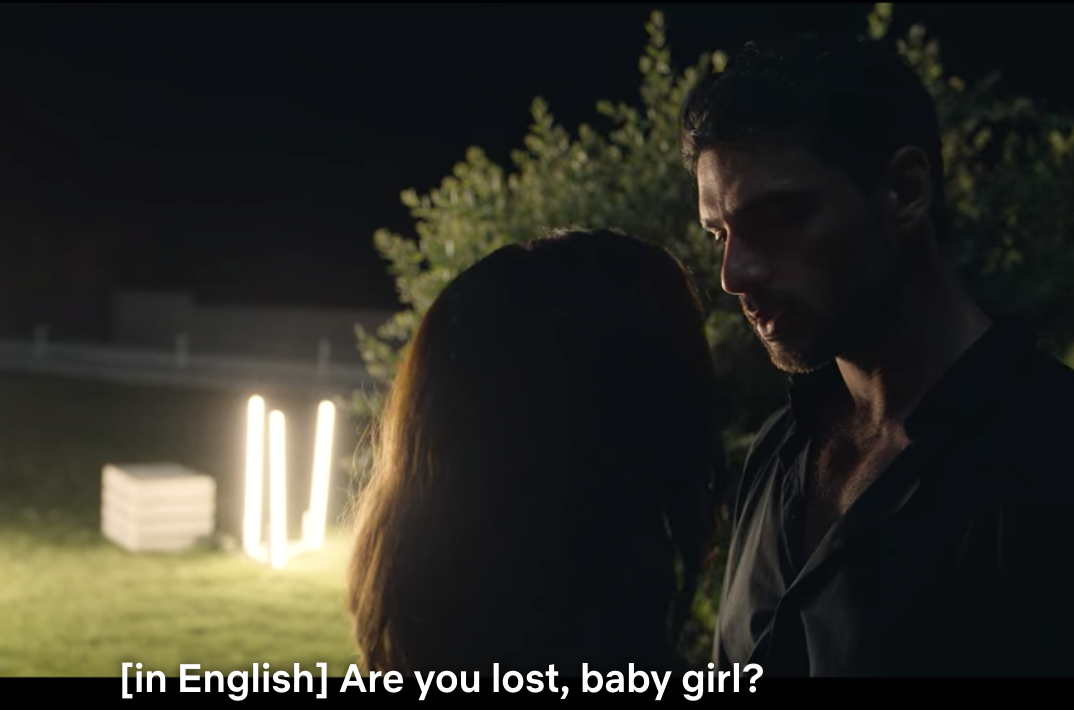 At the 20-minute mark, our heroine has been kidnapped. I have so many questions and even more concerns.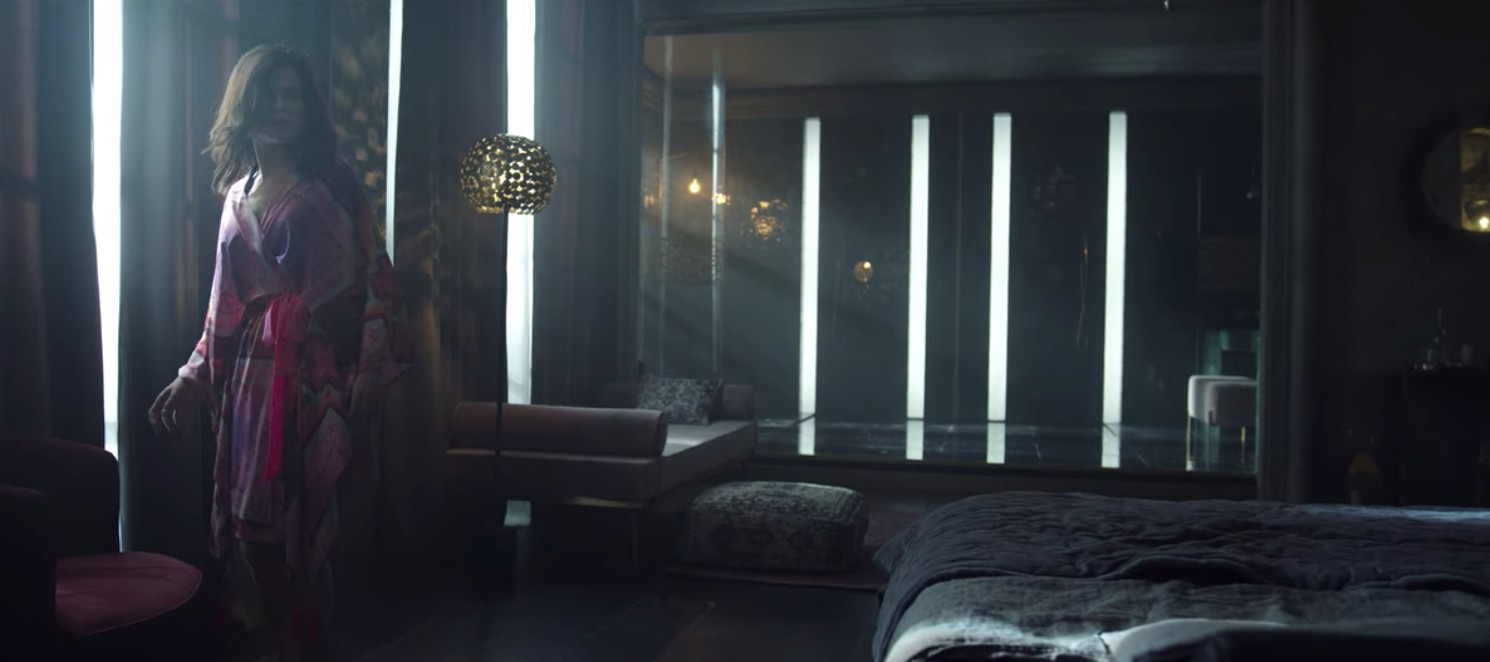 THIS. IS. CREEPY. AS. SHIT.
"I didn't know you had a heart problem." NO SHIT, SHERLOCK!
Remember silver beard at the beginning? The son who survived was "baby girl" boy and in his near-death experience, he saw images of Laura before he passed out.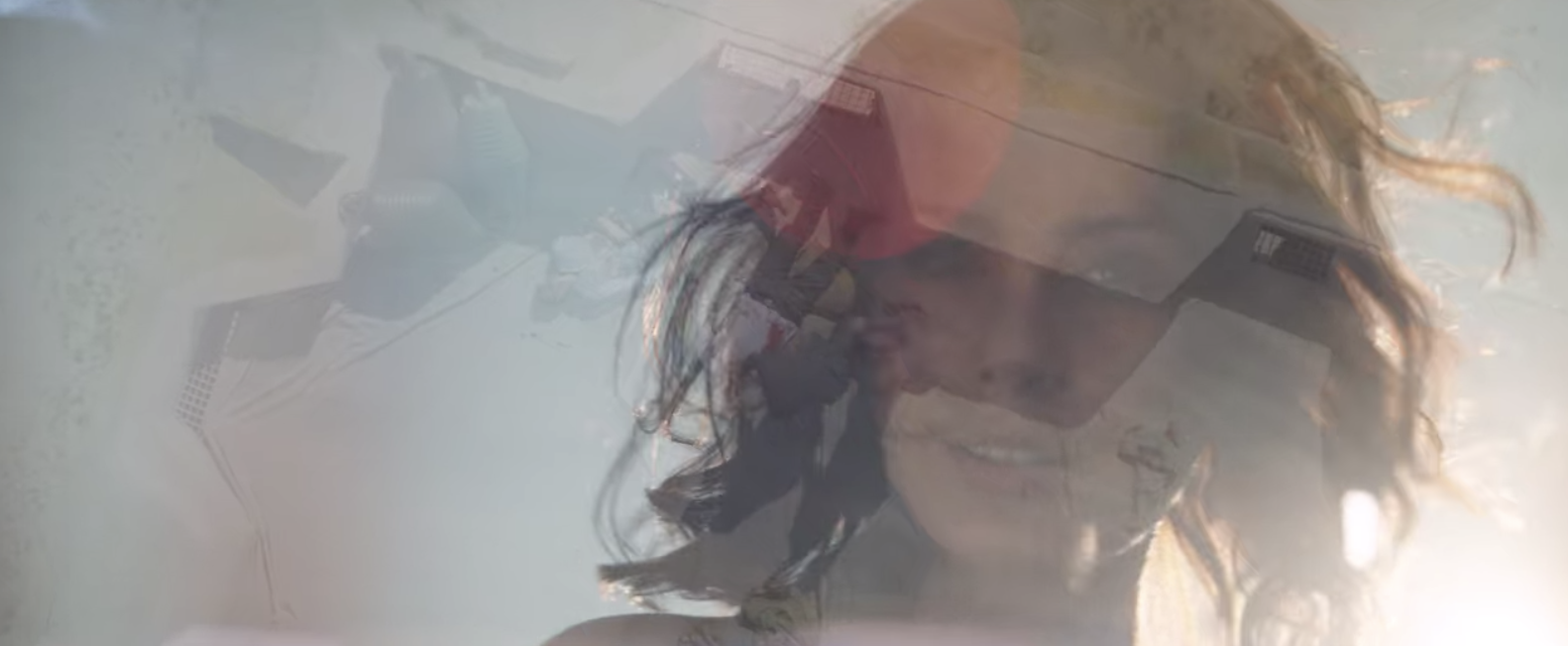 Excuse me while I yeet myself out of this reality: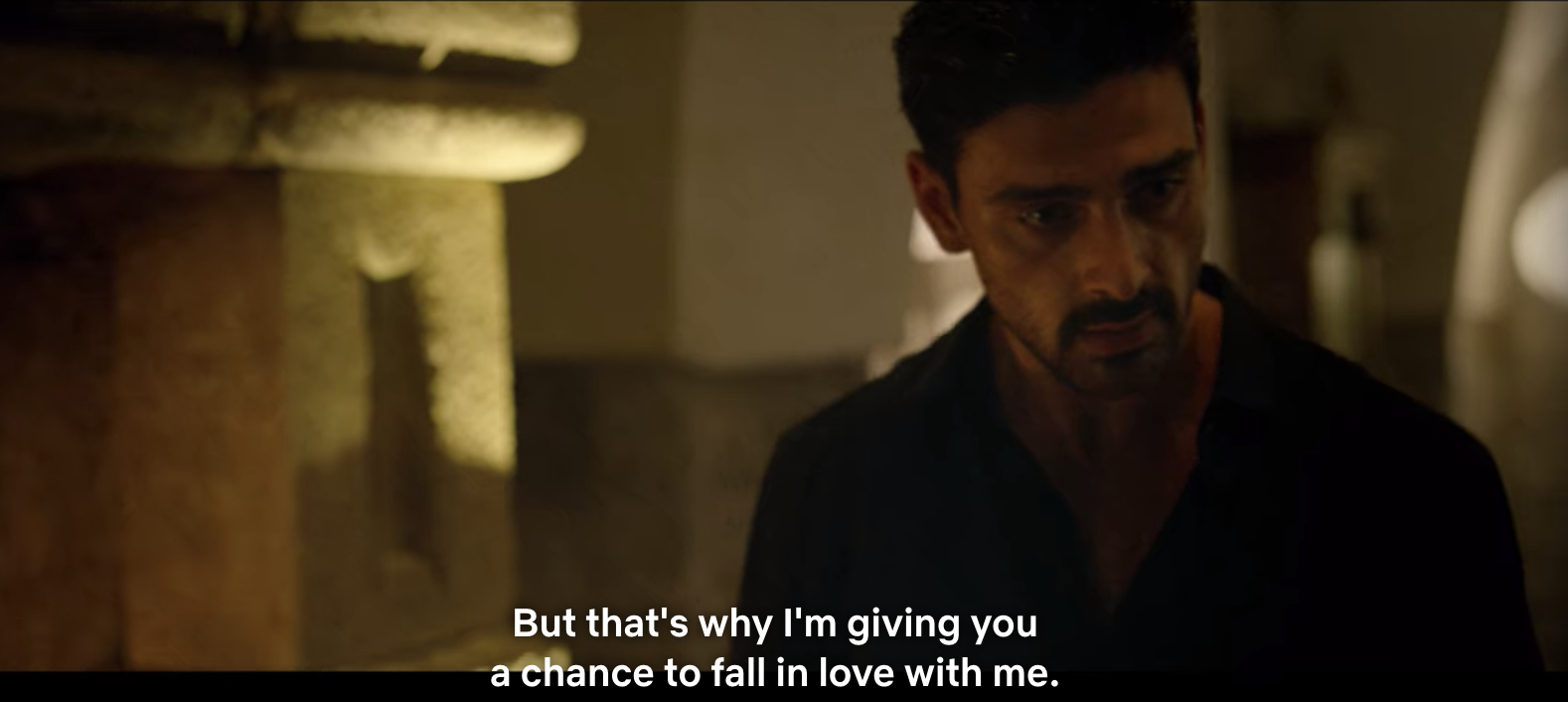 What is the opposite of okay? 'Cause that doesn't even scratch the surface of what this is.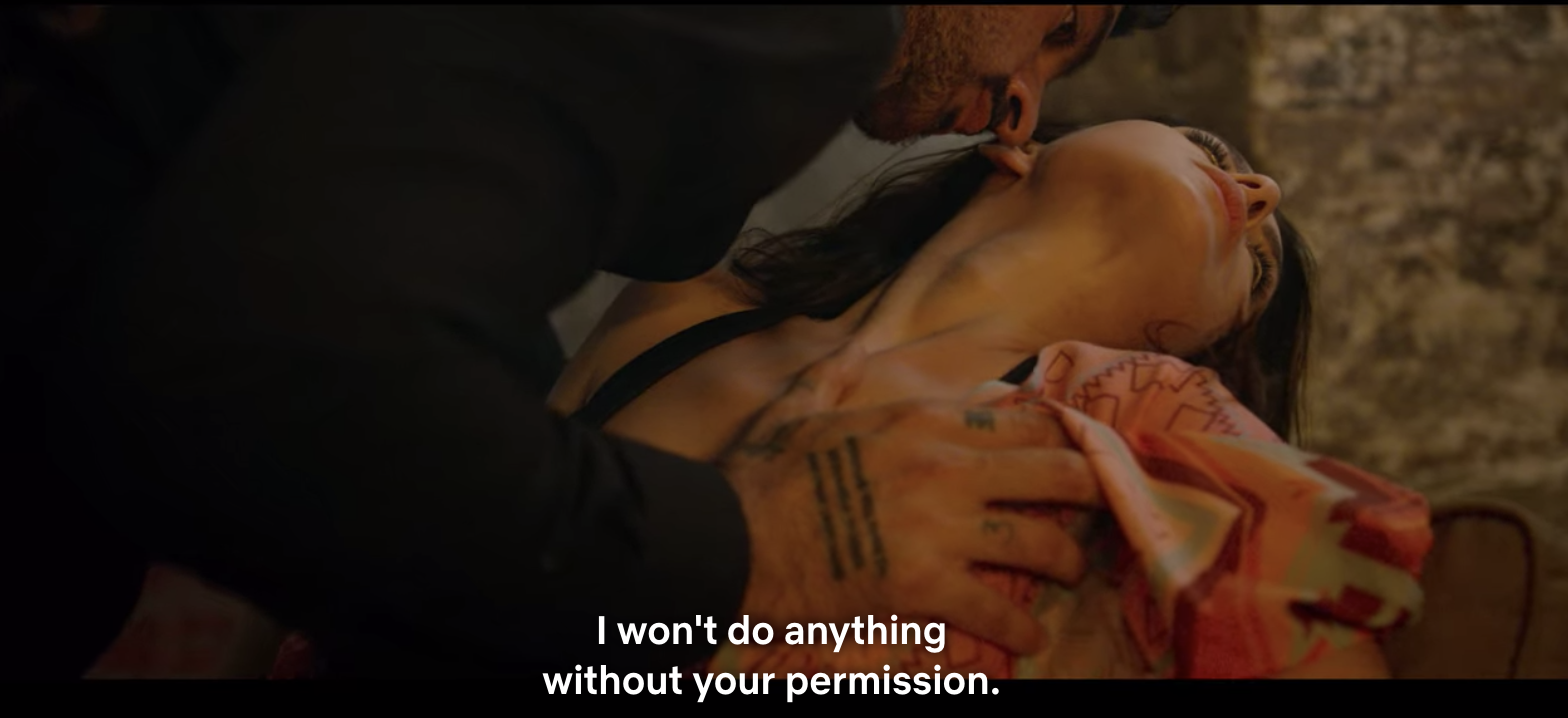 Remember when Massimo (fka "baby girl" boy) said he wouldn't do anything without Laura's permission? I'm pretty sure that includes yanking her from her chair and forcing her to go on a business errand.
Massimo, you're fucking disgusting, but I would also be willing to give you a lesson on consent...you know, via Skype from your prison cell.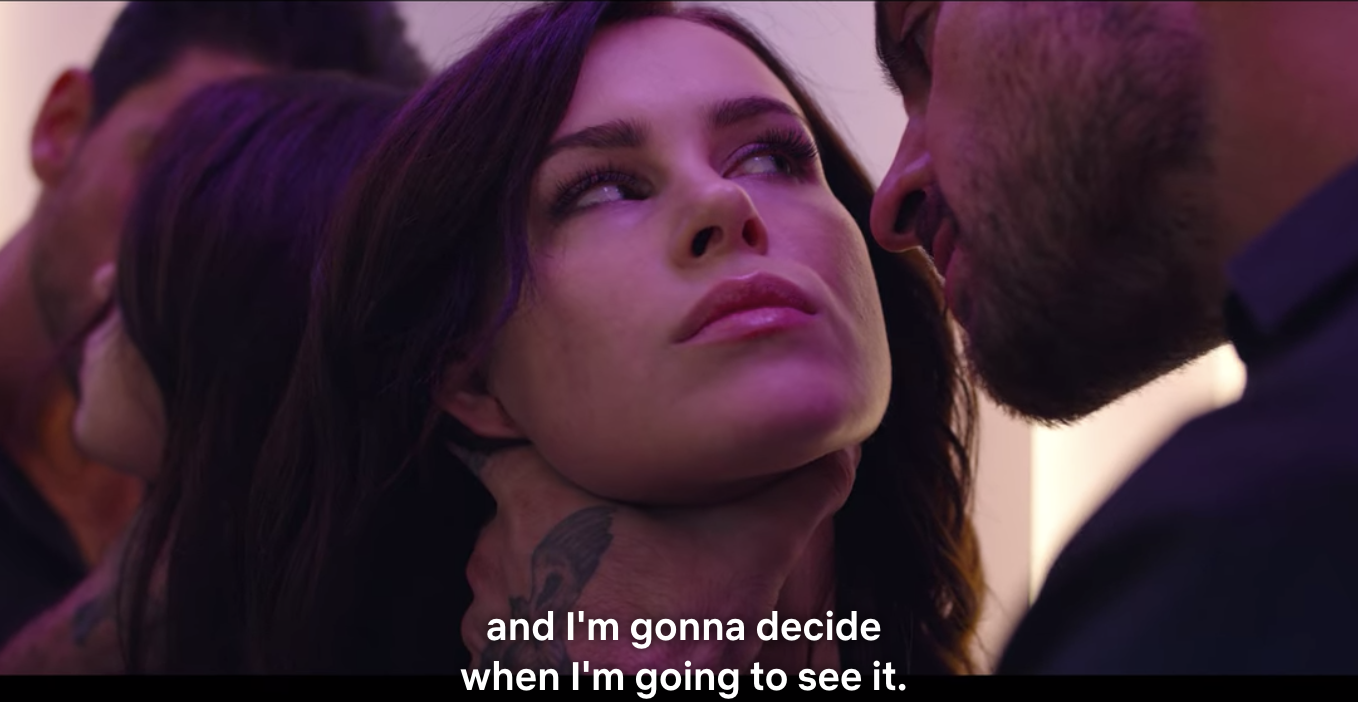 Imma just leave this here.
MASSIMO. THAT 👏🏾IS 👏🏾NOT👏🏾 LAURA'S 👏🏾JOB.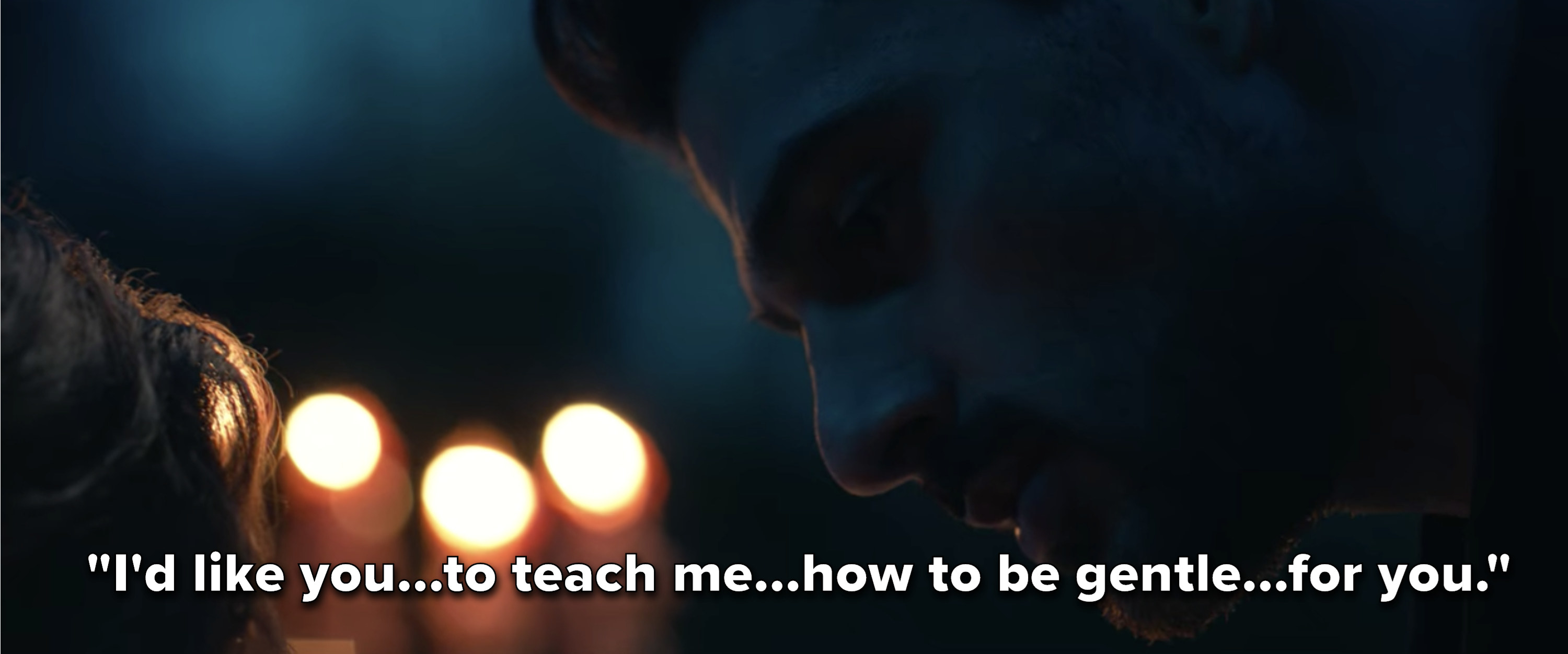 Ok, Edward Cullen:
Bondage can be a-okay if it's between two consenting adults who have communicated their limits. This is nowhere NEAR the realm of okay.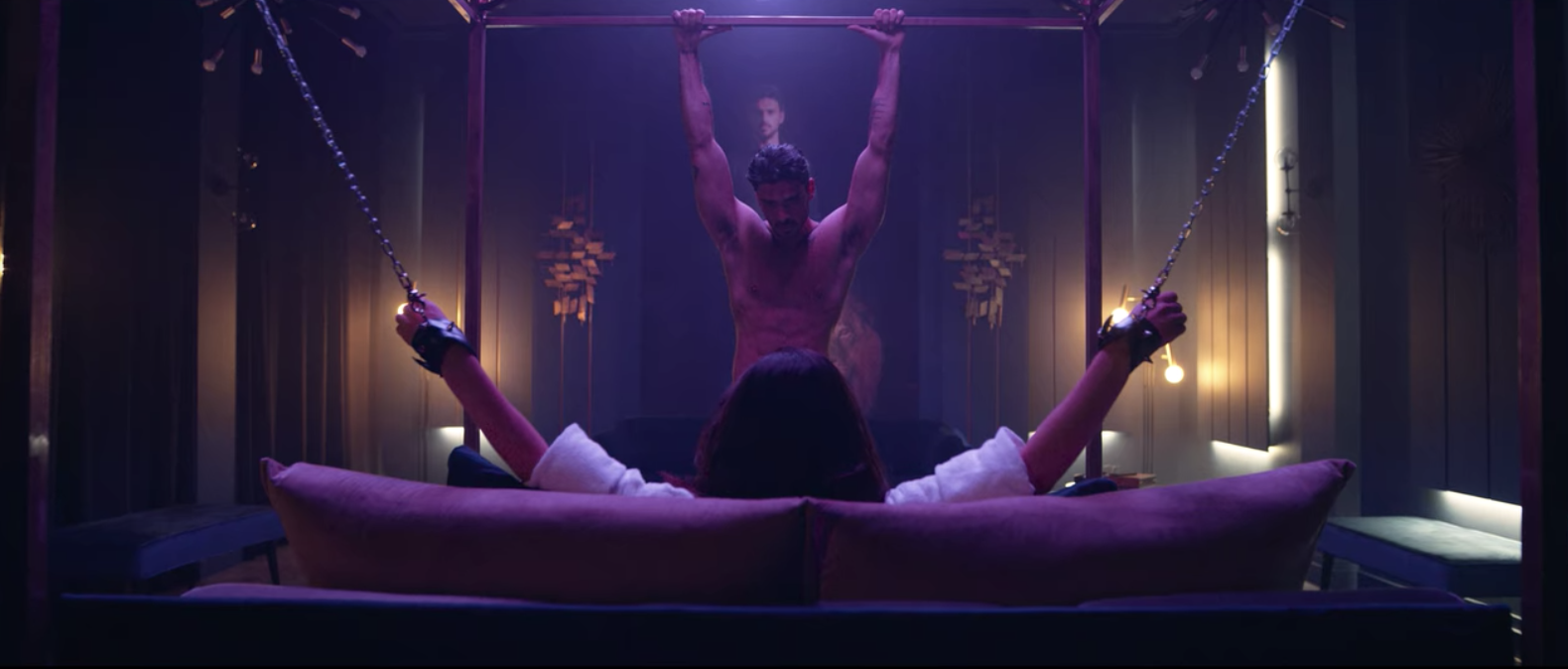 Love? Stockholm syndrome? To-may-to, to-mah-to.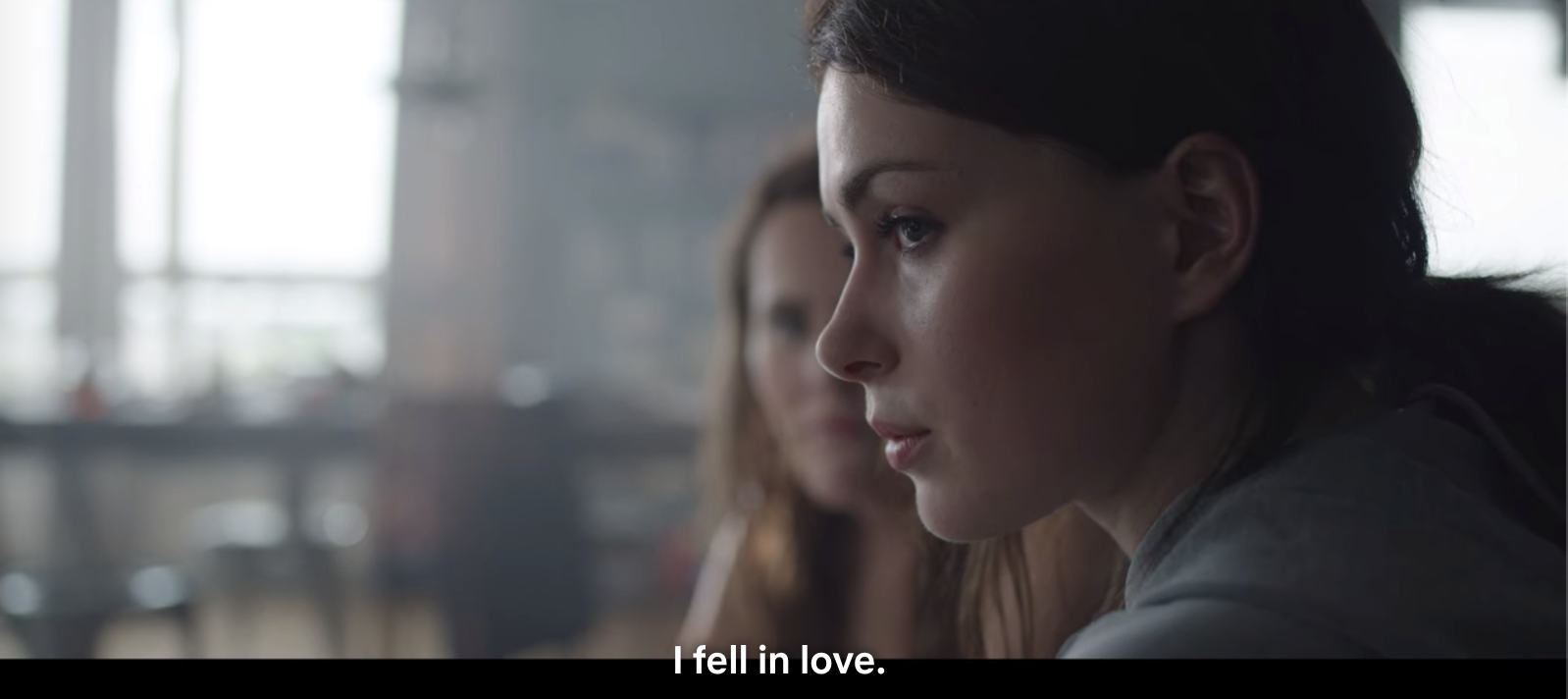 At this point in the movie, they're engaged*. Prior to this, the movie was about a man demanding a relationship from this woman without her consent. Now, they're painting this fucked up situation as a happily ever after fairy tale and negating the utterly disgusting nature of Massimo's actions.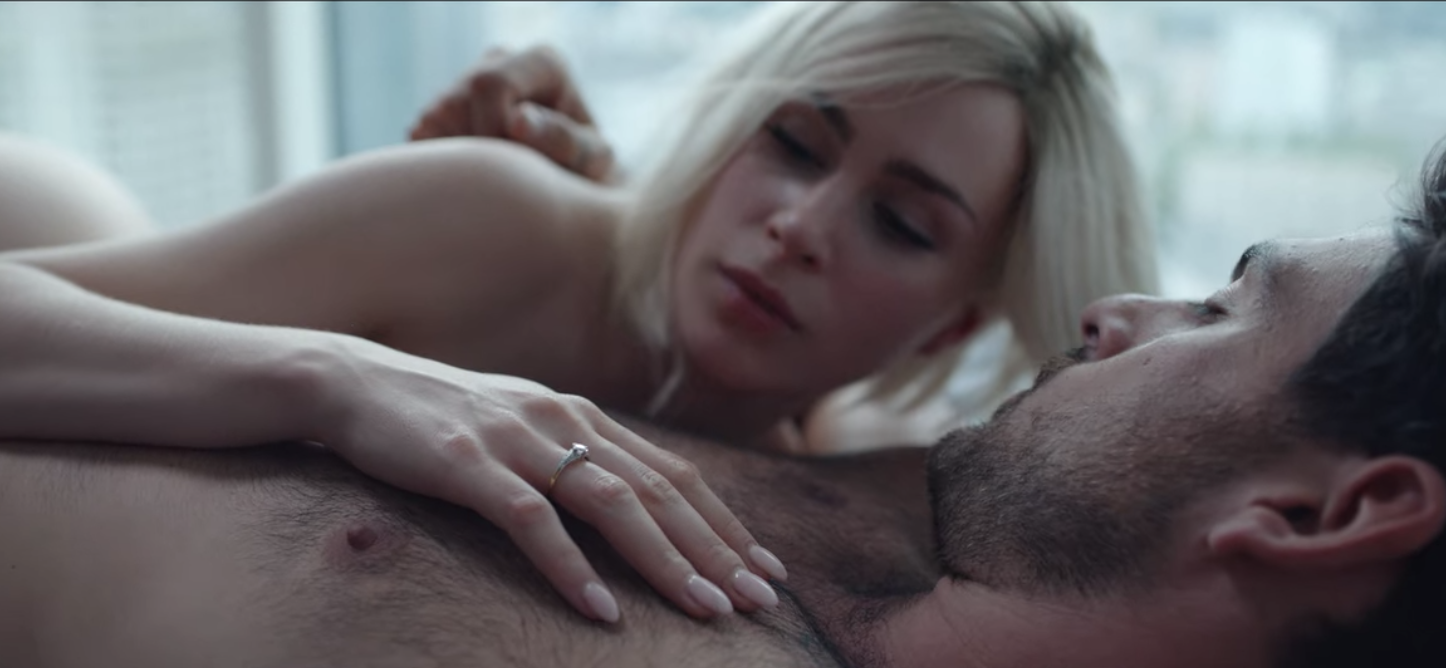 I'm sorry, what kind of parents are okay with their child getting married to their captor who's involved with drugs, extortion, sex trafficking, and murder?
Laura finds out she's pregnant, which is a cheap attempt at adding more fuel to the flame that is this "storybook" relationship...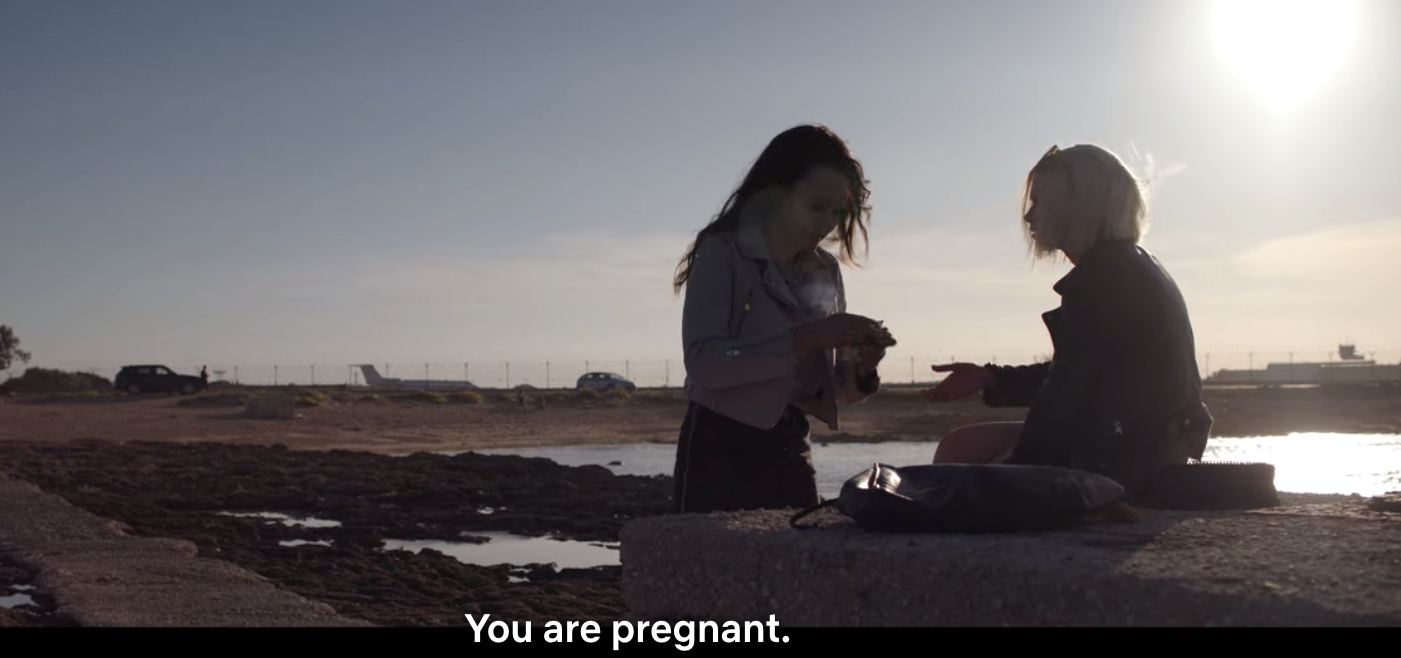 ...and then the movie ends with Laura's "death."*
Like, they're trying to get us to sympathize with Massimo, but I will not and never will. He kidnapped a woman, raped her, forced her into an engagement, and then got her "killed."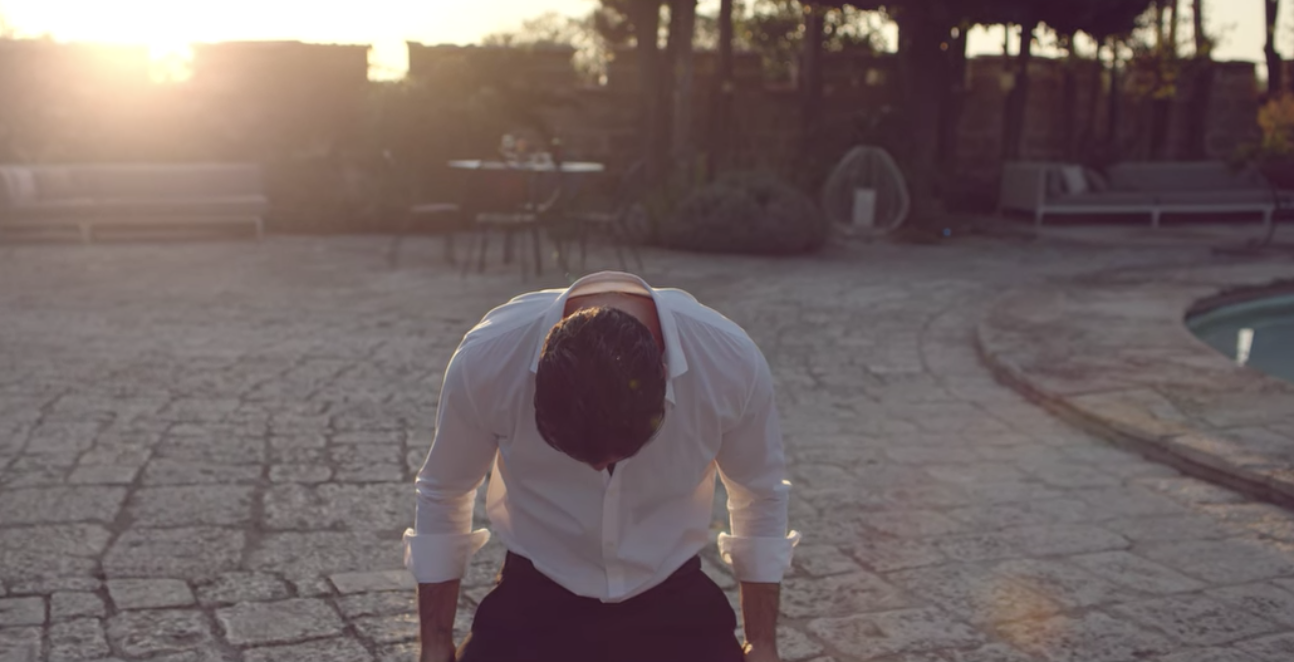 The things that happened in this movie are not only reprehensible, they're also ILLEGAL. There is no communication regarding consent, which can be quite triggering for people who don't know this going into the film.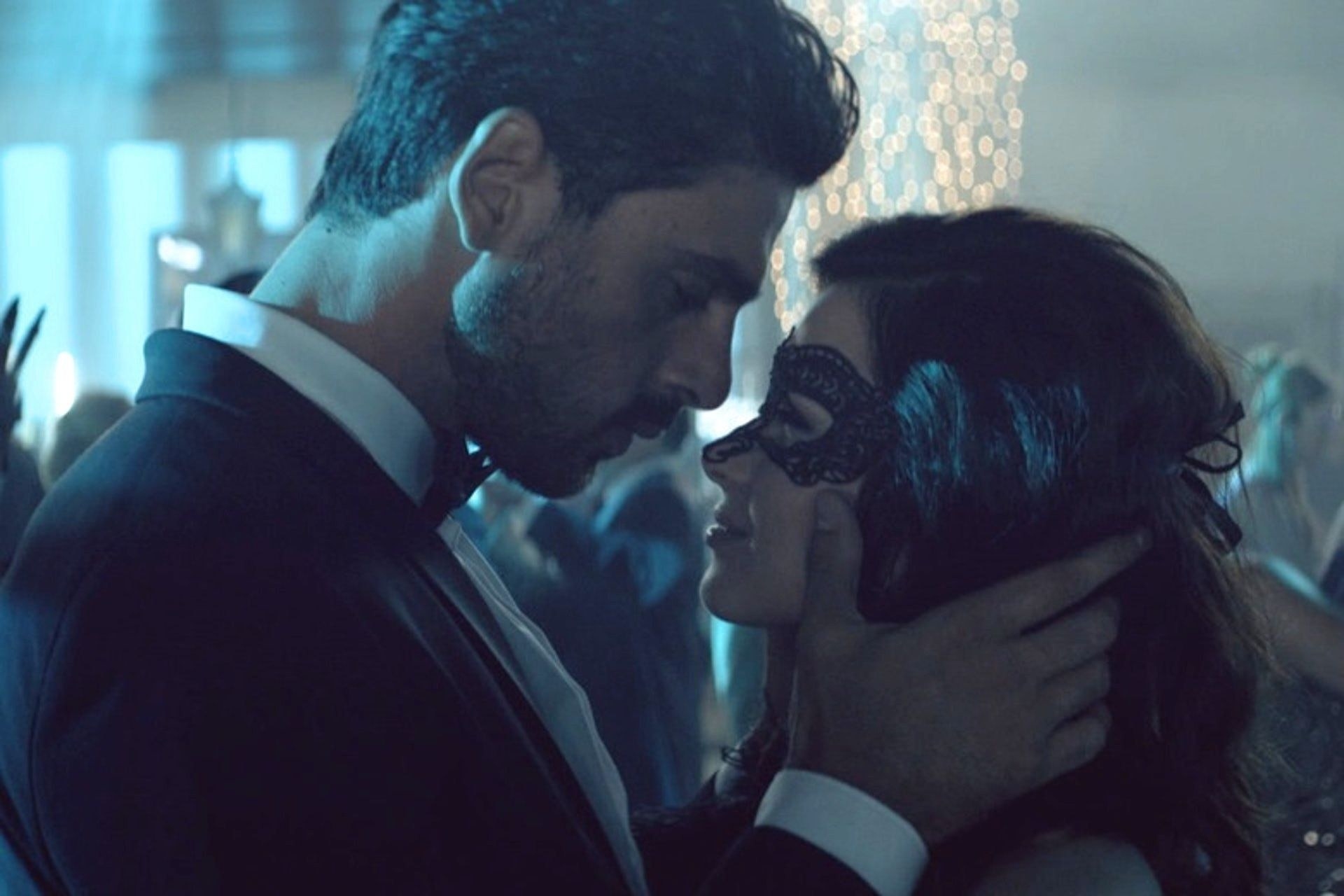 I am aware that this movie is popular — it's on the Netflix top 10 list and has been trending on social media (probably because Massimo is attractive and the graphic sex scenes). Regardless of how "hot" the lead is, we need to be cognizant of the fact that people each and every day are raped, assaulted, and kidnapped, and we should in no way, shape, or form romanticize it.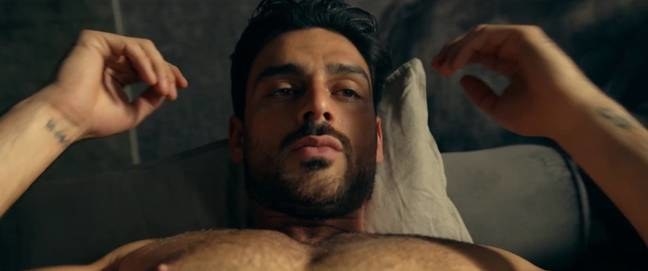 So, yeah. If you've made it this far and are still on the fence about this movie, lemme make it simple: DO. NOT. WATCH. THIS. FILM.