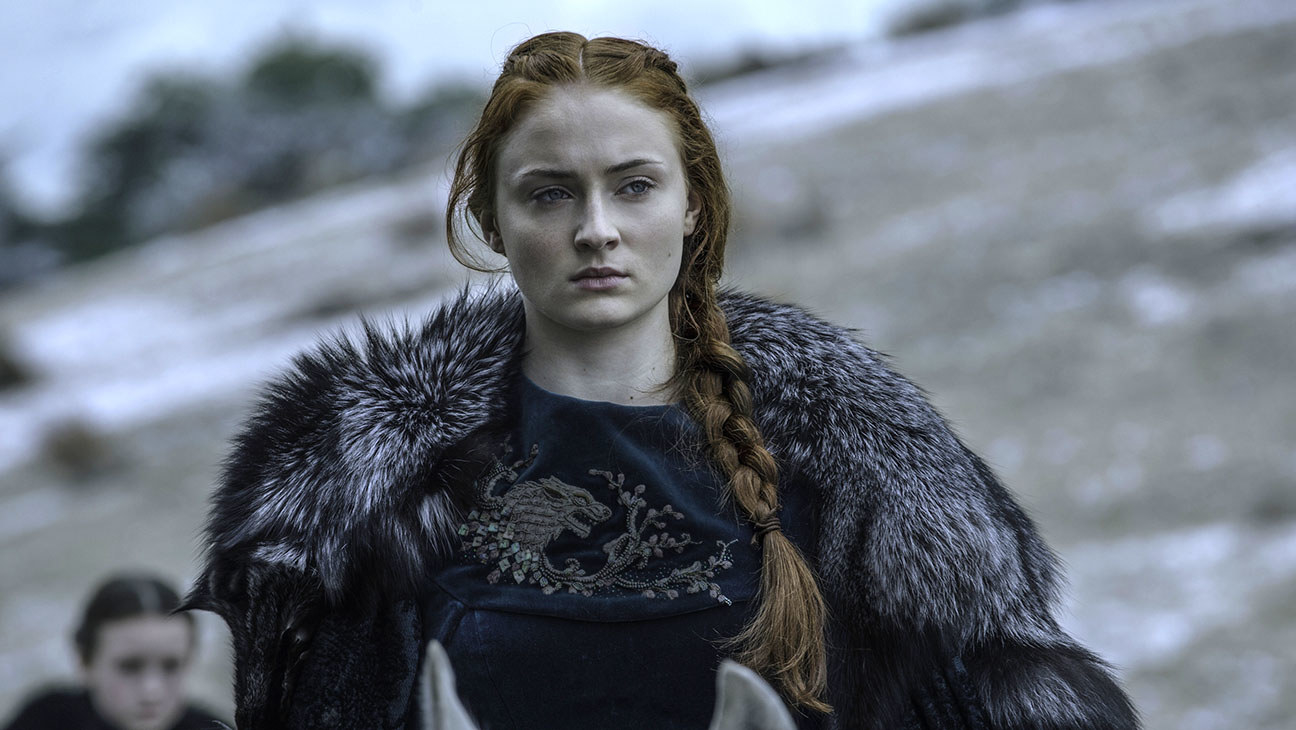 'Games Of Thrones' Star Sophia Turner Reveals Her Hunger For 'More Kills'
Game of Thrones actress Sophia Turner recently shared her feeling that the sadistic rape scene she enacted on the series was an eye opener for her. The experience gave her a sex education she could never have expected and it hardened her character, Sansa Stark, in ways she could never have predicted.
Sansa Stark's Rape Scene Was An Eye-Opener For Sophia Turner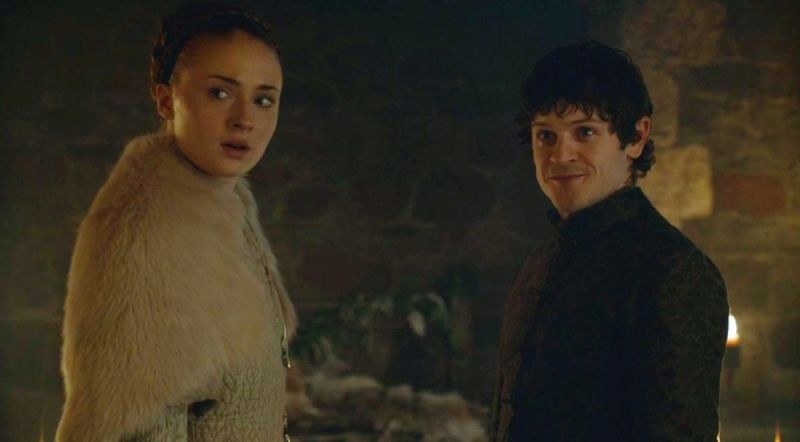 The Game of Thrones actress says the now infamous rape scene on her character's wedding day was just one way in which she learned about sex and the darker aspects of human sexuality. Entertainment Weekly reports that Turner, who plays Sansa Stark on the HBO series, learned about sex at a very young age, through her episode scripts.
The actress reveals that one of the first things she learned about was oral sex and Sophia sheepishly admits that she was shocked to learn that it was a real sexual activity.
"I was like … 'Wow! People do that? That's fascinating!' … I guess that was my sex education. Being on Game of Thrones."
Speaking more specifically about her Game of Thrones rape scene, Turner acknowledges that the scene was extremely graphic and almost put some fans off the show. While Sophia understands the reaction, she's also quick to point out that it was necessarily brutal. It was required for the story of Sansa Stark's evolution, but, more importantly, it was necessary to get people talking about real world rape.
Ms. Turner said the real injustice would have been to ignore it, or to have skimmed over it.
Sansa Stark Should Have 'More Kills' On Game Of Thrones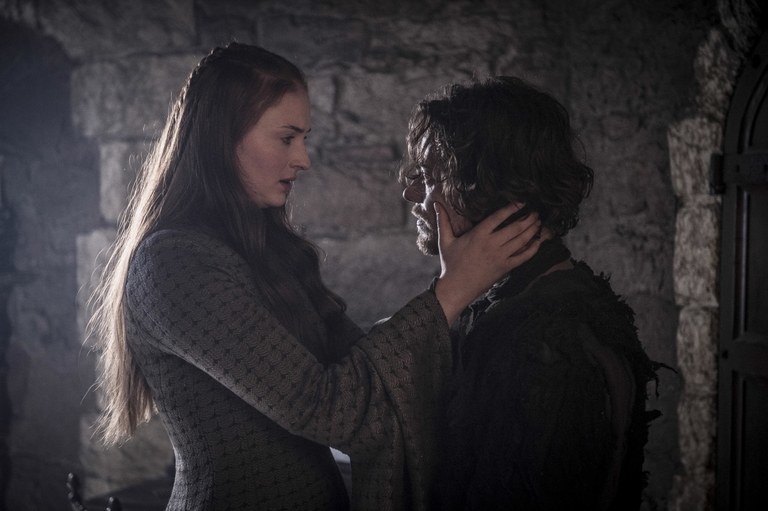 Sophia Turner tells Time that she has enjoyed playing Sansa Stark for a love of the character, but adds that she found the character's evolution especially exciting as an actress. Sansa starts out in the early Game of Thrones seasons as timid and naive, but, as she experiences the cold, hard world of Westeros for herself, she adapts and grows.
Sophia says her Game of Thrones character learns to use her enemies to her advantage, instead of letting them defeat her spirit. As she evolves into a harder and wiser version of herself, she finds that she can gain power through the manipulation of those around her.
When Game of Thrones last left off with Sansa Stark, she was leaving Ramsay Bolton (Iwan Rheon) to die a rather gruesome death. It was the first time Turner's character showed just how brutal she can be, but Turner says Sansa still has a good heart. While she's changed how she deals with people, both enemies and allies, Sophia says Sansa Stark has still held onto that innocence from earlier seasons.
That may be why Sophia confesses to feeling a bit jealous of best friend and Game of Thrones co-star, Maisie Williams. She says, while Arya Stark is off killing her way through Westeros, Sansa Stark has just been crying, so that's something she hopes has changed with the death of Ramsay.
"So this was the moment where she had all of the power," says Sophia Turner. "I'm sure it was intoxicating for her, too, that feeling she'd been craving for so long, and it was intoxicating for me. I loved it! I want more kills!"
The season 7 premiere of Game of Thrones airs on Sunday, July 16 on HBO.
[Featured Image by HBO]
This post was created by a member of BuzzFeed Community, where anyone can post awesome lists and creations.
Learn more
or
post your buzz!