Who is your least favorite TV show character?

What is your favorite color?

What is your favorite beverage?

Where is your dream location to live?

Mrs. Fieldmouse's house from Thumbelina

Portland, Oregon- with at least 2 dogs and maybe a chinchilla.

Breakfast Burrito w/ Hashbrowns

Sit quietly and play with my hair while we watch various sci-fi based TV shows

We both sit quietly eating our favorite snacks

Play with my dog and eat popcorn

If you could go absolutely crazy geeking about something what would it be?

The inner workings of Chopped or Baroque music (I know this answer is obvious)

What is something you can't live without?

Which tweet do you identify with the most?

I'm lame and don't have a Twitter (I'm not actually lame I'm great but I am just without Twitter)
Which Member Of The Sigmonkey Line Are You?
Yikes! You got Emma Chacon. When you aren't binge watching Star Trek or reading Wikipedia pages about numerous films and their directors, you can probably be found obsessing over cute babies or roaming around the city. Music is a huge part of your life and you treasure the history that comes with it- which is why you can cry so easily when any piece of (baroque) music plays, or how you also know about T-Pains legendary rhyme of mansion and Wisconsin. Despite your lack of the ability to sleep you are a endlessly loving and caring person (especially when it comes to animals)! Maybe you and Emma should draft some awful tweets on Twitter.com together about how you respect women!
Your cholesterol must be outstanding, because you got Rose Richardson! You are both beautiful and shy, and also a joy to have in class. Former prom queen and current email queen, you spend your days cooking asparagus and writing numerous papers on the third floor of Swem. On top of being extremely intelligent and breathtakingly beautiful you are witty and wonderful with a keen sense of fashion. Everyone is in love with you! You should spend a quiet evening with Rose, her beloved cat- Gus, and a good cup of tea to discuss the Backstreet Boys, Railroads, and Zac Posens carrots.
You got:

Rachael Carlberg
You got Rachael! Congratulations on becoming the kindest, most wonderful plant (and hamster) mom that exists! Along with your hilarious sense of humor and killer good looks, you are super knowledgeable about birds and biology and love to share these things with other people. When you aren't working at the Greenhouse or playing with your beloved Scoobdenia, you can be found swing dancing the night away or eating popcorn and watching Netflix in a quiet house. In addition to this you are armed with crazy levels of creativity and a love for all things Justin Timberlake related. Congrats on being the kindest, sweetest, person to live on this very planet! Maybe you and Rachael should get some cheese fries and talk about how much you have in common!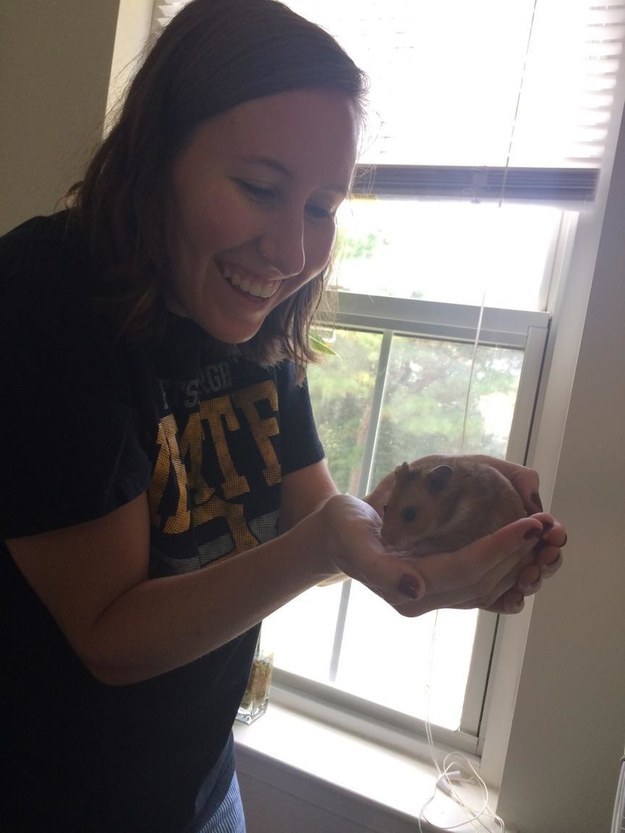 This post was created by a member of BuzzFeed Community, where anyone can post awesome lists and creations.
Learn more
or
post your buzz!