Cherry Hand Pies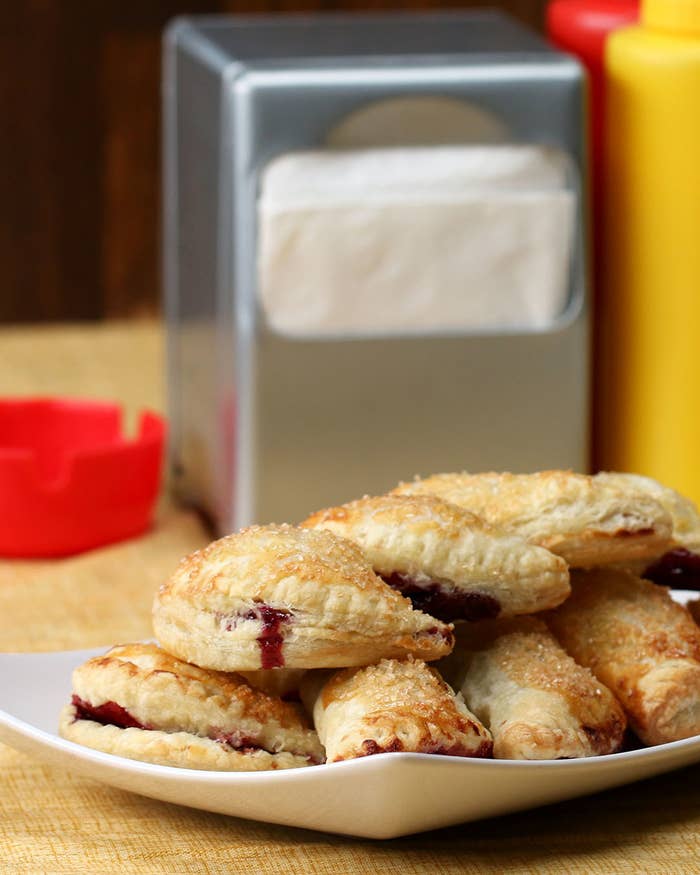 INGREDIENTS
1 bag (10-12 ounces) frozen pitted cherries
2 tablespoons sugar
1 ½ teaspoons cornstarch
¼ teaspoon almond extract
1 tablespoon lemon juice
1 pound frozen puff pastry (2 sheets)
1 egg, beaten
Raw sugar
PREPARATION
1. Combine cherries, sugar, cornstarch and almond extract in a saucepan. Cook over low heat for 5-10 minutes, crushing the cherries with a spoon and stirring occasionally.
2. Remove from heat, stir in the lemon juice. Cool.
3. Preheat oven to 425℉
4. Roll out the puff pastry. Using a cookie cutter, cut each 9 rounds out of each sheet of pastry.
5. Fill each round with a spoonful of cherry filling.
6. Brush with egg wash and sprinkle with raw sugar.
7. Bake 10-12 minutes until golden brown and puffy.
8. Cool slightly.
9. Enjoy with a damn fine cup of coffee.