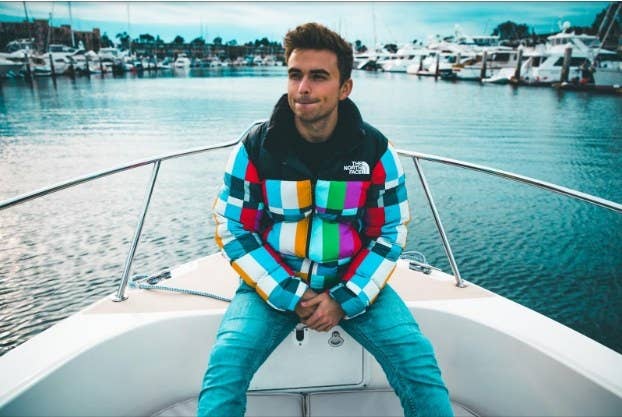 What is your Company? How did you come up with the idea? Can you tell us a story about what brought you to this specific career path?
About a year and a half ago I was reading Dotcom secrets by Russell Brunson and loved the way he talked about online marketing. I recently dropped out of college and was just a busser at a restaurant with a dream of moving to LA. He mentioned how websites are built to show off, while funnels were built to convert. I really liked that idea. I was also reading The One Thing by Gary Keller. These two books gave me the idea for One-Product dropshipping. It was simple, cost effective, and would convert higher. I googled it and there were no results so I decided it was worth a shot. Long story short, I launched my one-product dropshipping store with an iphone case. It got a few sales, but I didn't know how to use facebook ads well, so I shut it off after a few weeks. Then moved to LA to be an uber driver. While driving, something kept telling me there was something to that method and I should really pursue it. So I turned the store back on, same product same format, same everything. But, this time, I studied Facebook ads more. Fast forward a year later and on that 1 iPhone case I Have done over $210,000 and have now taught over 3400+ people One-Product Dropshipping in my Simplified Dropshipping course.
What gave you that Entrepreneurship spark and drive when you started? Tell me about the day you decided to take this on as a full time venture.
Well I dropped out of college because I never wanted to be told what to do. I wanted complete freedom, both time & money, and college did not seem to be the route for that. So just 1 day after moving in junior year of college, I Realized I just couldn't do it anymore and gave my parents the call that I'm dropping out of college. They were not happy at all. I then quickly realized that the only person that needs to believe in me is myself, so that is exactly what I did and I couldn't be more happy with that decision than I am right now.
Where do you see your company 5yrs from now?
So the beautiful thing about my one-product store is that i've allowed Facebook & myself to hone in & 100% completely focus on one product. That has supplied me with an extremely seasoned, niche facebook pixel and well over 20,000 emails. I have used this as an insanely strong foundation to build my iPhone case & accessories brand, that I am launching in the next couple weeks. In 1 year I will make this a 7-figure company and in 5 years I see my brand being in big box retail stores across the world.
What have you sacrificed for success?
I sacrificed college and the last segment of my "youth." When I dropped out, I had just pledged a fraternity for many many months to become a true member. Then the following semester, the day I moved in to the house was the same day I moved out. I sacrificed 3 years of partying, right after sacrificing half a year of hell to eventually get that partying, to end up dropping it all to pursue this idea of Location-Neutral-Income-Automation that I had swirling in my head constantly. Doing this also sacrificed many relationships with friends and family who look at college degrees as a necessity & status symbol. At the end of the day, I learned, you will be the one who must believe in yourself most.
How do you maintain or find new inspiration?
When I first started, my inspiration was freedom. That's what got me out of bed every morning. I hated being told what to do so was constantly inspired in my head by this lifestyle that I was constantly thinking about. Now that I do have that lifestyle, i now get my inspiration by my close to 28,000+ YouTube subscribers who are extremely engaging with me & support me massively.
Can you share a story about the funniest or biggest mistake you made when you were first starting? Can you tell us what lesson you learned from that?
The biggest mistake I ever made was wasting months dropshipping the exact same way as everyone else. I thought if I did a general store, like everyone else, with a bunch of random products that everyone else was trying, I would somehow make a lot of money. I quickly realized I had to stand out and do things completely different than everyone to breath new life in to this concept, to find real success. I learned that starting a trend is 1000x better than riding a trend. Be different.
Finally, How have you used your success to bring good to the world?
Oh absolutely. Everytime i go to buy something, if they ask if i would like to make a donation to their cause, i always choose the top donation amount. I also tip very, very generously when going out to eat since i know how hard the restaurant business can be. Besides that tho, just teaching over 3400+ people dropshipping and completely transforming the lives of many of those people is the most incredible feeling ever and i couldn't be happier to do so.