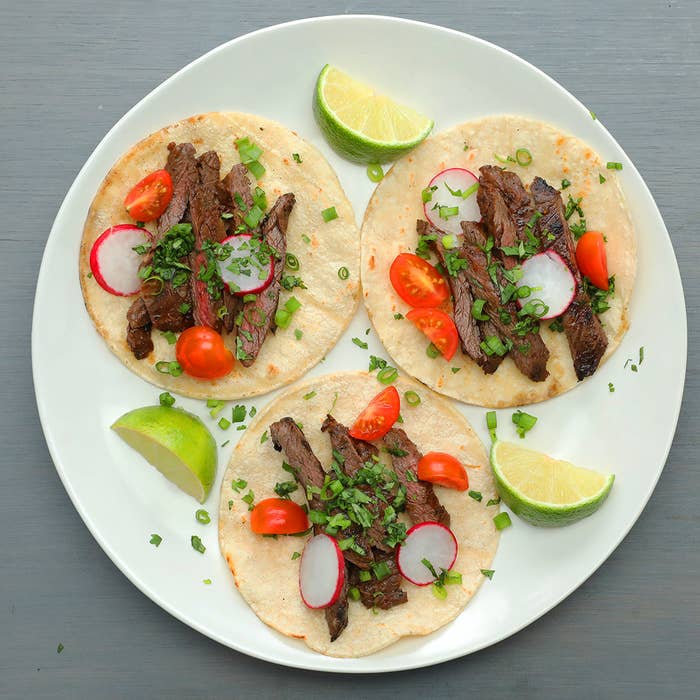 INGREDIENTS
Marinade
½ cup Dr Pepper
2 tablespoons olive oil
1 tablespoon salt
½ teaspoon pepper
3 tablespoons minced cilantro
4 cloves garlic, minced
1 lime, juiced
1½ pounds skirt steak
Tacos
Corn tortillas
1 cup cherry tomatoes, sliced in half
½ bunch cilantro, minced
4 scallions, thinly sliced
Handful radishes, thinly sliced
Lime wedges
PREPARATION
1. Whisk together Dr Pepper, olive oil, salt, pepper, cilantro, garlic, and lime juice. Pour over steak and let marinate for 1 hour.
2. Heat grill to medium high. Remove steak from marinade and grill for 3–4 minutes on each side. Close grill lid to allow steak to finish cooking through.
3. Grill tortillas. Pile steak on tortillas. Garnish tacos with tomatoes, cilantro, scallions, radishes, and lime wedges.