Dr Pepper Bacon Wrapped Meatballs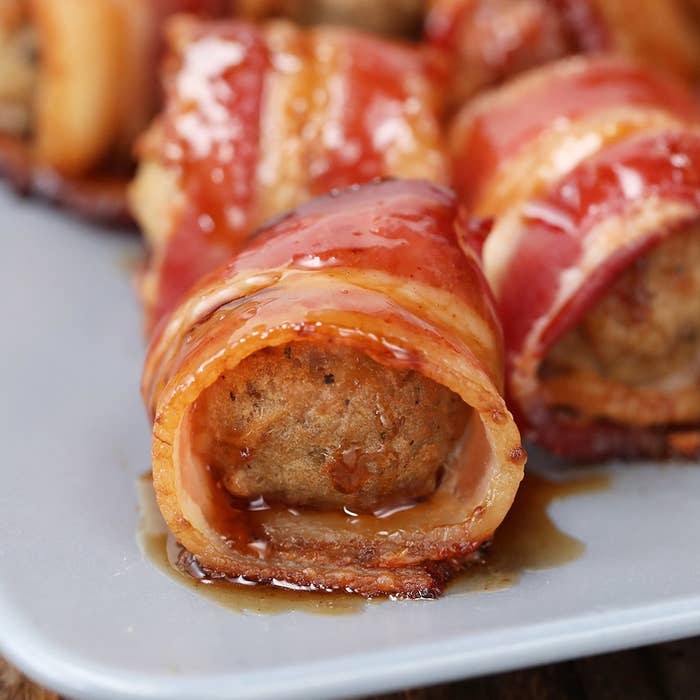 INGREDIENTS
Servings: 10
20 slices thick cut bacon
40 frozen meatballs
1 can Dr Pepper
¼ teaspoon cayenne
½ teaspoon salt
1½ cups brown sugar
PREPARATION
1. Preheat oven to 375ºF (190ºC).

2. Slice each piece of bacon in half and wrap around each meatball.

3. Bake for 30-35 minutes, until bacon is cooked. 

4. Combine brown sugar, Dr Pepper, salt, and cayenne in a saucepan and bring to a boil. Let cook until glaze becomes thick and syrupy. 

5. Once bacon and meatballs are cooked, drain on paper towels.

6. Brush glaze onto meatballs.

7. Enjoy!