Crispy Dr Pepper Glazed Wings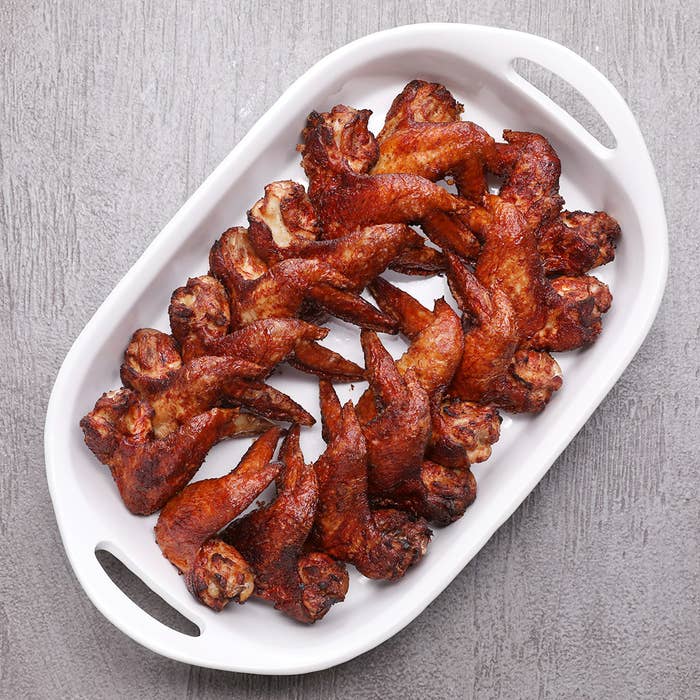 INGREDIENTS
Servings 8
1¼ cup Dr Pepper, divided
1 teaspoon seasoned salt
1 teaspoon pepper
¾ cup cornstarch
16 whole chicken wings
Canola oil
2 tablespoons soy sauce
¼ cup honey
1 clove garlic, minced
1 teaspoon minced ginger
Scallions, sliced
Toasted sesame seeds
PREPARATION
1. Whisk together seasoned salt, pepper, cornstarch, and 1 cup of Dr Pepper until smooth. Coat wings in mixture. 

2. Heat oil to 350ºF (180ºC). Fry wings until nicely browned and cooked through. Drain on paper towels, then transfer to a serving dish.

3. Mix together honey, soy sauce, ¼ cup Dr Pepper, garlic, and ginger in a large saucepan. Heat over medium heat until bubbling and slightly thickened.

4. Pour sauce over wings, and sprinkle scallions and sesame seeds on top.

5. Enjoy!