"I already know that story," native New Yorkers said when I told them how excited I was about Fresh Dressed, a new documentary that explores how hip-hop influenced mainstream fashion in America — and around the world.
I think they got stuck on the "hip-hop" part, and to some that story is familiar: In the '70s the South Bronx was burning, gangs were "rumbling," and young people took their rage and swagger from street violence to turntables, dance battles, and eventually, rap. What to make then, of the fact that a film about hip-hop's sartorial impact starts before the time period commonly known as the "birth of hip-hop," and goes all the way back to slavery?
"I think the film is smarter than anyone anticipated it being, and I think that it's a blessing and a miracle to a certain extent that I was able to ... say some things I wanted to say and make a film that was entertaining," Fresh Dressed's director, Sacha Jenkins, told BuzzFeed News.
Vibrant, funky, and animated (literally, it features dope animation by artist Hector Arias) — Fresh Dressed embodies the genre it dissects. Here's a few things BuzzFeed News learned, ahead of the doc's premiere this Thursday at 10 p.m. on CNN.
1.
First things first: "Being fresh is more important than having money. The entire time I grew up, it was like I only wanted money so I could be fresh."
This opening quote from Yeezy himself sets the tone for the doc, and it's parroted by everyone from André Leon Talley and Dame Dash, to Pharrell, Diddy, and Nas. Fresh Dressed attempts to unearth the root of why appearance is so important to young black and brown people, while also covering the blossoms it produced, namely the ascent of urban brands like FUBU, Cross Colours, and Rocawear. It's a complex question that can't be given due justice in an 82-minute film, but there's enough info here for the audience to pull at any number of threads to try to unravel it.
"Urban young people are always attracted to or addicted to fashion because it is expression of aspiration," Talley says. "... Aspirational is: Can you go into that store and buy that brand?"
That brand — that aspirational brand — as we see later, ultimately happens to not be the urban brands that hip-hop itself birthed.
2.
Channing Tatum graced the catwalk for Sean John.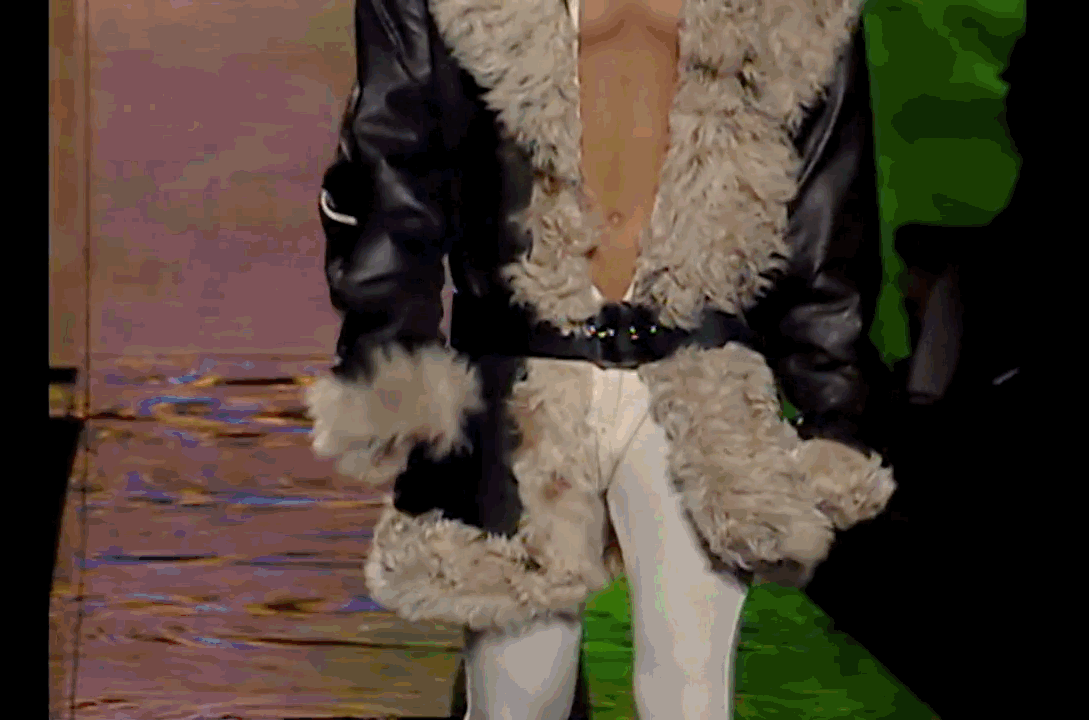 "When Sean first started doing fashion, and having fashion shows, they were some of the most extraordinary moments during Fashion Week," Talley says in the film. Sean John was one of the few urban luxury brands that competed with legacy fashion houses like Ralph Lauren, and it earned Diddy the Menswear Designer of the Year award from the CFDA — as well as domestic annual retail sales of $525 million.
"There are examples of people who have come from the culture who have done it," Jenkins said in an interview. "The question becomes: Are people consciously supporting Sean John through thick and/or thin? People will continue to support Ralph Lauren through thick or thin, but are we as consumers and as consumers of color saying we are gonna support Sean's magnificent suits through thick and through thin?"
3.
Religion is deeply tied to the way black people in America relate to fashion.
4.
Yet, a common theme Jenkins found among his subjects was fashion = freedom.
"Everyone in not so many words, whether they said 'freedom' or not, it all drilled back to the notion of freedom and the lack thereof, and that the way society works, the way we feel about ourselves, the opportunities we may or may not have — regardless of all the things that are at play when you're a person of color in America — the one thing that we can control, the one thing that we can feel good about, the one thing that we can own ... is how I dress, how we dress. And so that notion kept throwing back to freedom," he told BuzzFeed News.
"But then you think, like, You mean to tell me that as black people in America, the thing that gives us the strongest sense of freedom is the way that we dress? Not the freedom to vote, you know all these other things that we've been denied, but the simple idea of the way we dress gives us a level of freedom that we typically don't experience or that we long for. To me that was like, a pretty powerful idea."
5.
Jenkins already knows what you're going to be thinking after you watch the film: Where are the women?
6.
Karl Kani is still eating good.
7.
Hip-Hop is really a metaphor for black survival in America.