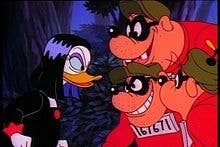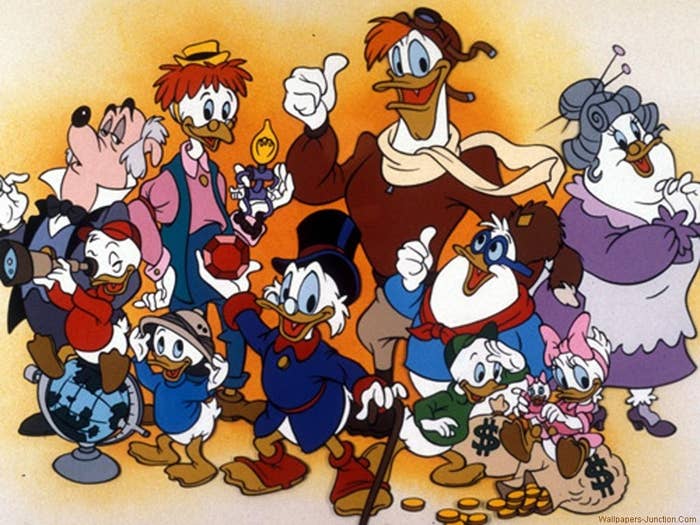 Chip 'n Dale: Rescue Rangers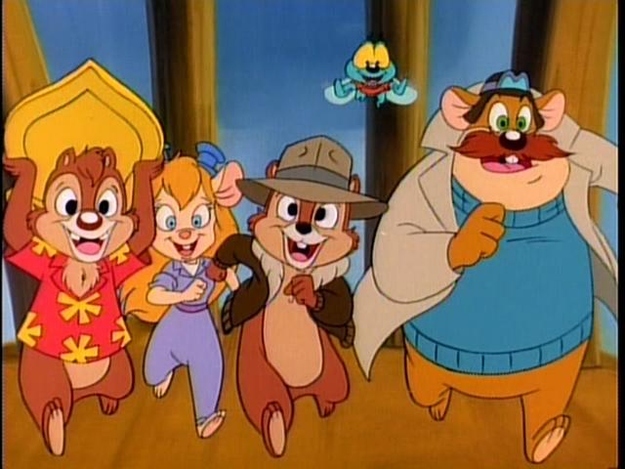 Adventures Of The Gummi Bears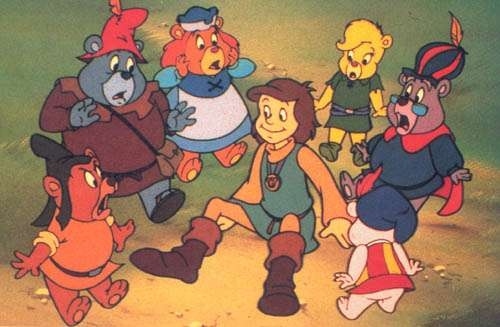 Now, 25 years later college students are drinking their own Gummiberry Juice and, what a surprise, they're discovering how high they can bounce too. Regardless, this show was heartfelt and showed me how cool fantasy could be!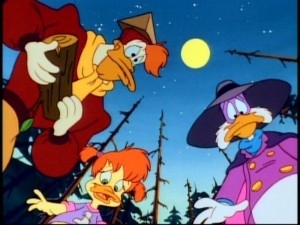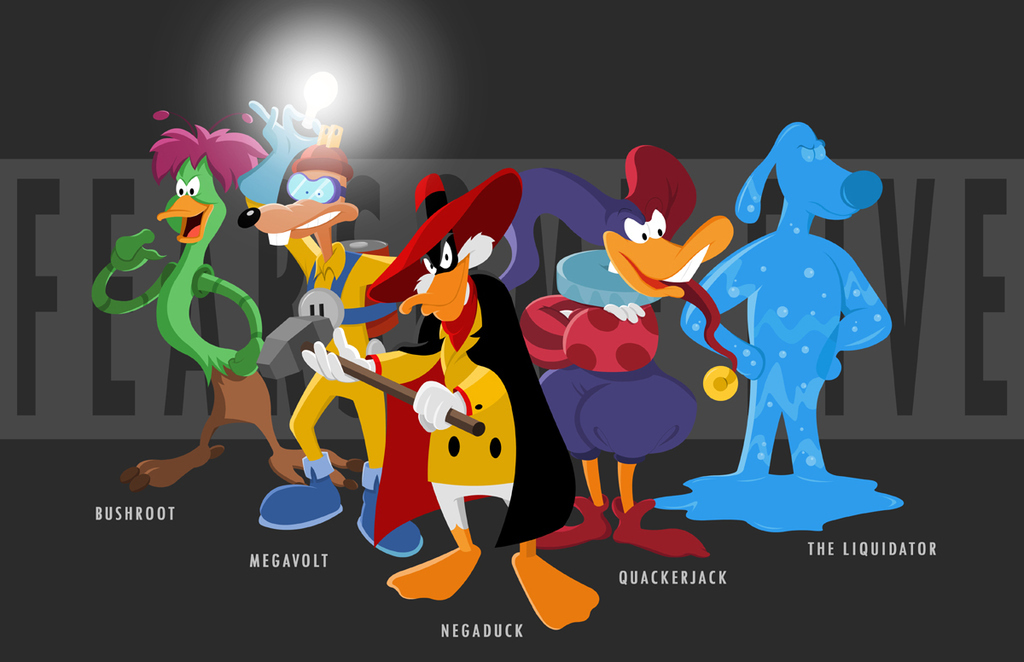 TaleSpin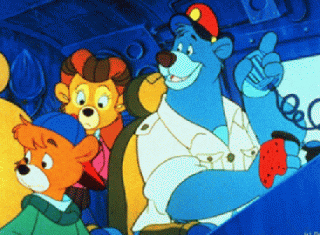 No fault of its own, TaleSpin is probably my least favorite of the Disney Afternoon shows. The main character is Baloo the bear, but unlike his Jungle Book counterpart he is a pilot. Also adapted from the Jungle Book is King Louie (now refined to just "Louie") who runs Baloo's favorite bar!
The premise of the show is that Baloo's services are purchased by Rebecca Cunningham and they, along with a young, former air pirate named Kit travel around battling Don Karnage's gang of Air Pirates and delivering things to those who can pay. Kit comes to see Baloo as a paternal figure, referring to him as "Papa Bear" while Baloo calls him "L'il Britches," much like Baloo called Mowgli in the Jungle Book.
The other main villain, Shere Khan is yet another character from the Jungle Book, but in this incarnation he is a businessman who controls the economics in Baloo's land of Cape Suzette. Looking back, there are some political and historical themes in this show that I never appreciated.
TaleSpin ran (or flew) from 1990 - 1991.