Anya is portrayed by Emma Caulfield. Follow her on Twitter @emmacaulfield and show your appreciation.
23.
She REALLY Appreciates Capitalism
22.
The Game of Life Has Nothing on Her
21.
She Rocks With Compliments
20.
She Certainly Has a Way With Words
19.
She Understands What is Important in Relationships
18.
She Knows How To... Put A Ring On
17.
She Finds Pleasure In the Little Things
16.
Anya Tries To Understand Things
15.
If This Is A Skill, Then I'm One Hell of a Tradesman
14.
She Has The Best Halloween Costumes
13.
She Knows Bunnies Are The Greatest Evil
12.
She REALLY Hates Bunnies
11.
When She Realizes She's Caught
10.
Her Patience is Unwavering
9.
She's Surprisingly Sensitive
8.
She Respects Her Elders*
7.
She's Aware Of Her Emotions
6.
She Is Existential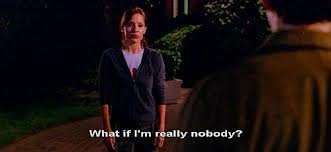 5.
She Attends Her Friend's Presentations
4.
She Doesn't Like Purple Stuff On Her Hands
3.
But She Knows How To Celebrate A Job Well Done
2.
She Always Has Time For Her Friends
1.
As For The Rest... I Swear That I'll Never Tell!