Today The Supreme Court has refused to hear a nationwide ruling on same-sex marriage. Paving the way for an additional 11 states to legalize gay marriage.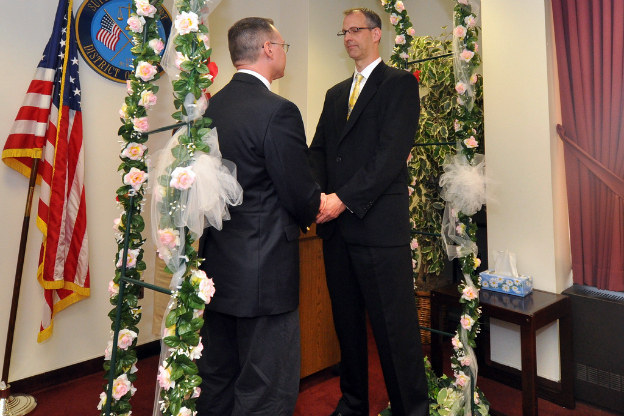 The Supreme court also denied seven pending appeals which defied predictions. The unexpected decision was announced without any further explanation and experts on both sides of the argument had believed that the justices would step in and decide on gay marriage cases, but this was not the case.
"The court's letting stand these victories means that gay couples will soon share in the freedom to marry in 30 states, representing 60% of the American people." said Evan Wolfson, the president of Freedom to Marry.
The Supreme Courts order will immediately end delays to marriage in five states: Virginia, Indiana, Wisconsin, Oklahoma and Utah. Same-sex marriage will also become legal in Colorado, Wyoming, Kansas, West Virginia, North Carolina and South Carolina as they fall under the jurisdiction of appellate courts and will likely follow in the footsteps of the previous five states.
With the addition of the 11 states, the total number of states which allows gay marriage will rise to 30, along with the District of Columbia.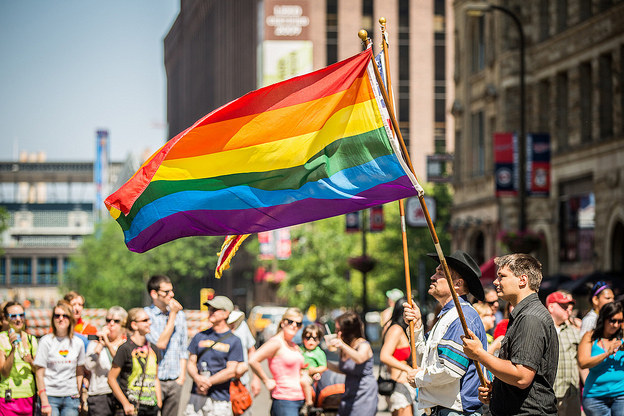 "Any time same-sex couples are extended marriage equality is something to celebrate, and today is a joyous day for thousands of couples across America who will immediately feel the impact of today's Supreme Court action," said Chad Griffin, president of the Human Rights Campaign.
Over in San Francisco, same-sex couples are going to have to wait a little longer for additional court rulings, as federal courts in both Cincinnati and San Francisco have heard the arguments and are expected to rule on the issue soon.
Last year the Supreme Court hinted at their support for gay marriage when it dismissed part of a federal law that denied benefits to married same-sex couples. This led to victories for same-sex advocates across the country, increasing the chance that the Supreme Court would legalize same-sex marriage nationwide.
This post was created by a member of BuzzFeed Community, where anyone can post awesome lists and creations.
Learn more
or
post your buzz!