1. Back in 1774, the Continental Congress banned theatrical entertainment — but Baltimore was like "screw that" and founded the Maryland Company of Comedians anyway. A very punk-rock move.
2. The Carr Family — forerunning music publishers based in Baltimore — published the first sheet music of "The Star-Spangled Banner" in history (really!). They later went on to become The Beatles (not really).
3. In the 19th century, Baltimore manufactured the third-highest volume of pianos in the U.S., supplying pianos as far as Japan as early as 1879.
4. The Baltimore Symphony Orchestra was the first company to perform abroad in the Soviet Bloc.
5. Baltimore was once as big of a hotspot for ragtime and jazz as New Orleans as the genres emerged, and was a performing home for Billie Holiday and Eubie Blake.
6. The city was a creative breeding ground for luminary musical legends like composer Philip Glass.
7. Baltimore was also home to the iconic band leader Cab Calloway.
8. Not to mention the king of frenetic rock freakiness, Frank Zappa.
9. Also, Howard Ashman, who wrote all the words for The Little Mermaid and Beauty and the Beast that you can STILL sing along to from memory.
10. AND David Byrne, who attended high school in the suburbs and had a short stint at Maryland Institute College of Art before meeting the rest of Talking Heads at Rhode Island School of Design.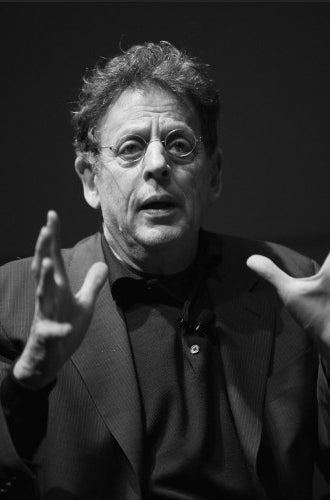 11. The country's largest free annual arts festival, Artscape, is in Baltimore.
12. And the city plays host to a whole spectrum of festivals for every musical flavor, like Moonrise for EDM enthusiasts...
13. ...Deathfest for those into heavy metal...
14. ...Charm City Folk and Bluegrass is quite a "pick," and The Shindig — the latest on the block — is for true rock 'n' rollers...
15. ...who can also regularly be found under the bright lights at Rams' Head Live.
16. The 8x10 club in Federal Hill is a Jam Band Haven.
17. And if you're hanging in Hampden, something's gotta be going on at Golden West.
18. Of course, Ottobar is an intimate treasure of a venue to catch bands just before they ink a record deal and become all "mainstream."
19. Venues like Pier Six and Baltimore Arena offer stellar sight-lines. Justin Timberlake likes them… so that's good.
20. Have you ever BEEN to a Dan Deacon show?
21. Are you as blown away as Letterman was after he saw Future Islands?
22. Have you spent your twenties swooning to the serenades of Beach House? Did you even SEE their music videos? No? OK, we'll wait... *drums fingers*... whew, the weather is pretty weathery today... *checks watch*... oh hey! Awesome, right?!
23. Have you ever had your mind melted by Animal Collective?
24. How about similarly psyching out to Ponytail?
25. Perhaps you've got a crush on sensational shredder Jenn Wasner from Wye Oak.
26. Maybe you're aware of the feels that set in as soon as a Cass McCombs song starts.
27. The warehouse visionaries at Wham City are behind the cell phone light shows use by major acts all over the world.
28. Metro Gallery and Wind Up Space house drag shows, indie come-ups, and aerial dancers, often in the same night.
29. Cheap drinks, up-and-coming artists, and kimchi burgers fuel the scene at The Crown.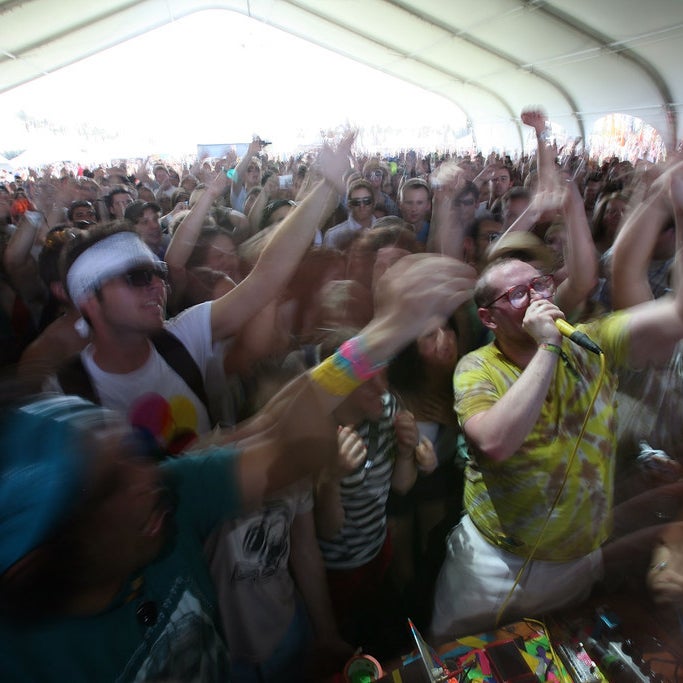 30. Rock and hip-hop are just the start; Baltimore House has taken off.
31. Like the passionate piano fury of J. Roddy Walston and the Business.
32. Or up-and-coming baby jammers Pigeons Playing Ping Pong.
33. The scene's recently been swirling around Ed Schrader's Music Beat.
34. Can't forget about old-school punk like Advlts.
35. Or the newer wave led by Double Dagger and Dope Body.
36. The city's responsible for still-rising rap femme Rye Rye.
37. And the shenanigans of Spank Rock.
38. Can't think of beats and Baltimore without mentioning Blaqstarr in the same breath.
39. Without Baltimore, there'd be no Dru Hill.
40. Without Dru Hill, there'd be no Sisqo.
41. And without Sisqo, we'd never have the greatest song about underwear of all time.