Available nationally at Woolworths.*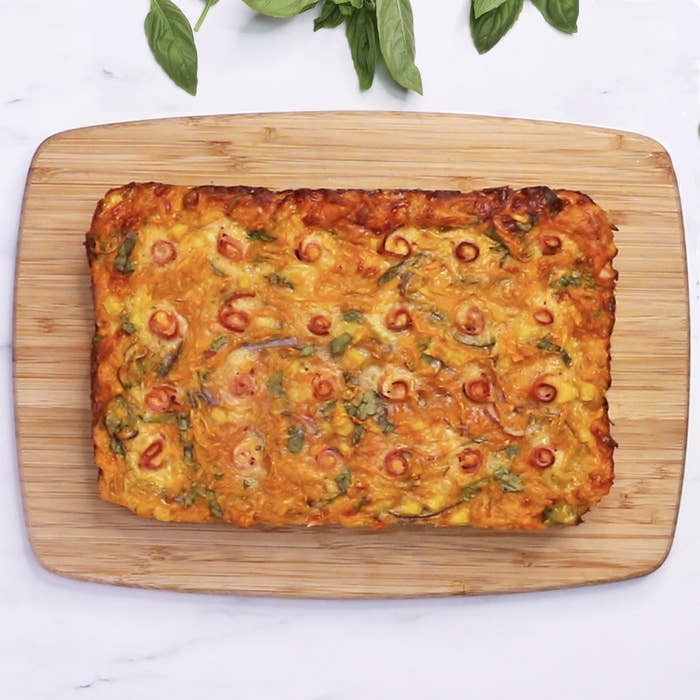 Ingredients
200g D'Orsogna honey leg ham slices, cut in thirds
700g sweet potato, peeled, grated
½ red onion, thinly sliced
1 cup basil leaves, firmly packed, chopped roughly, extra to serve
1 cup frozen corn, thawed
2 tsp salt
½ tsp white pepper
1 tsp ground cumin
1 cup mixed grated cheese
1 cup self-rising flour
6 eggs, lightly whisked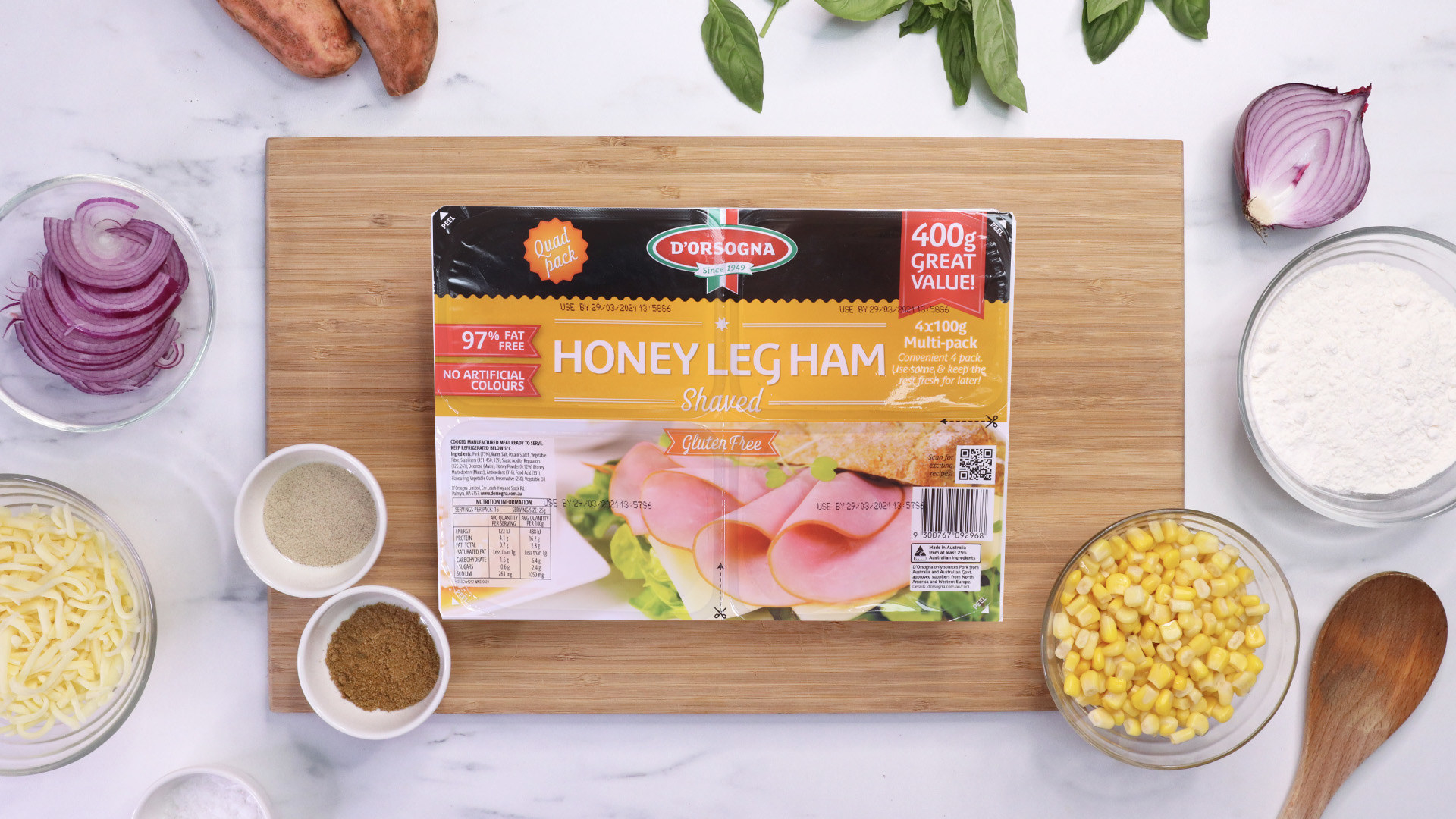 Method
STEP 1: Preheat the oven to 180°C. Grease and line a 27.5 x 17.5 slice pan with baking paper.
STEP 2: In a large mixing bowl, add sweet potato, red onion, basil, corn, salt, pepper, cumin, cheese and flour, stir to coat with flour. Pour in egg and stir to combine.
STEP 3: Spoon mixture into prepared pan. Roll up slices of D'Orsogna ham and poke holes into the mixture. Press rolled pieces of ham in.
STEP 4: Bake for 1 hour or until firm to touch. Cool, then slice and serve with basil leaves.
STEP 5: ENJOY!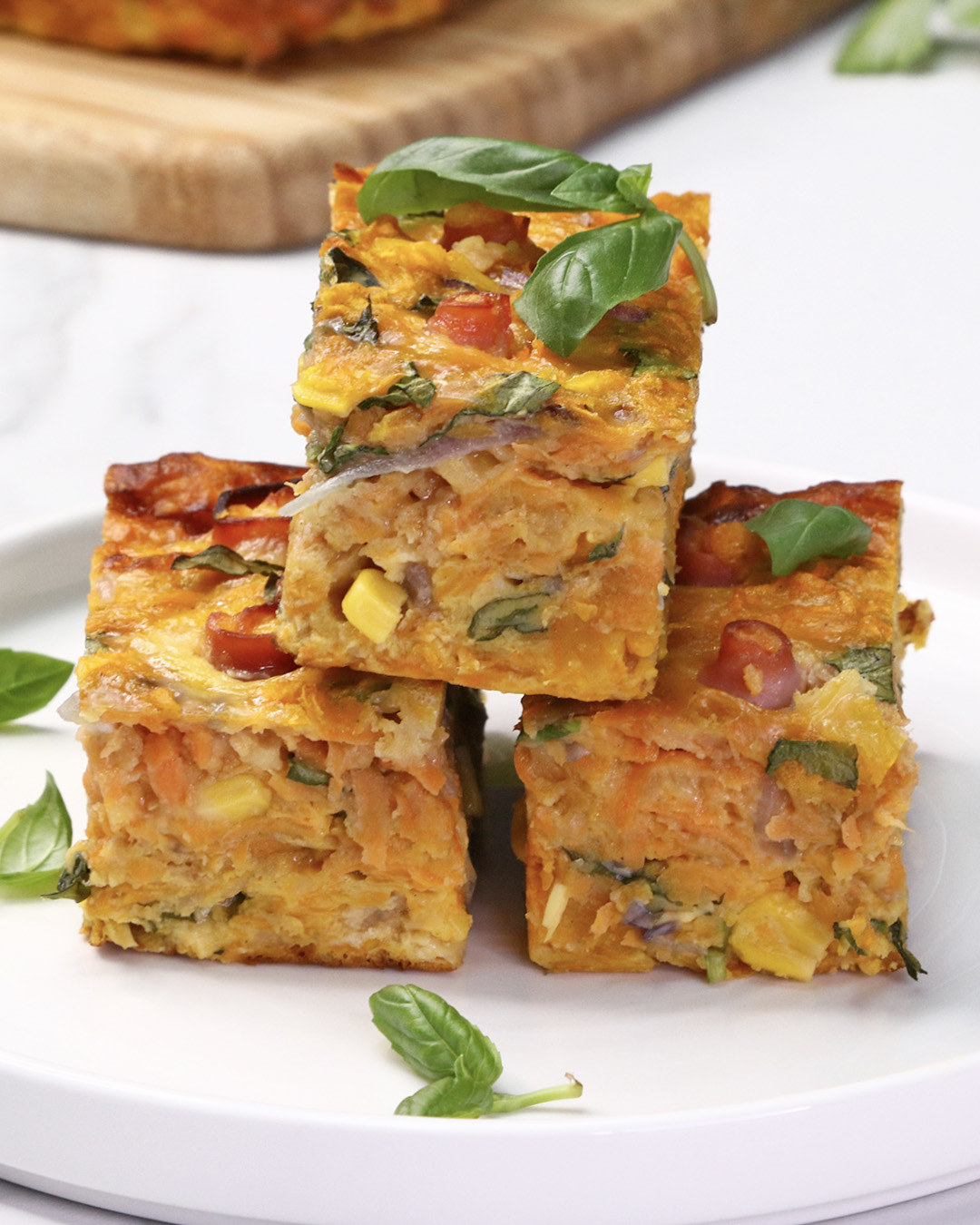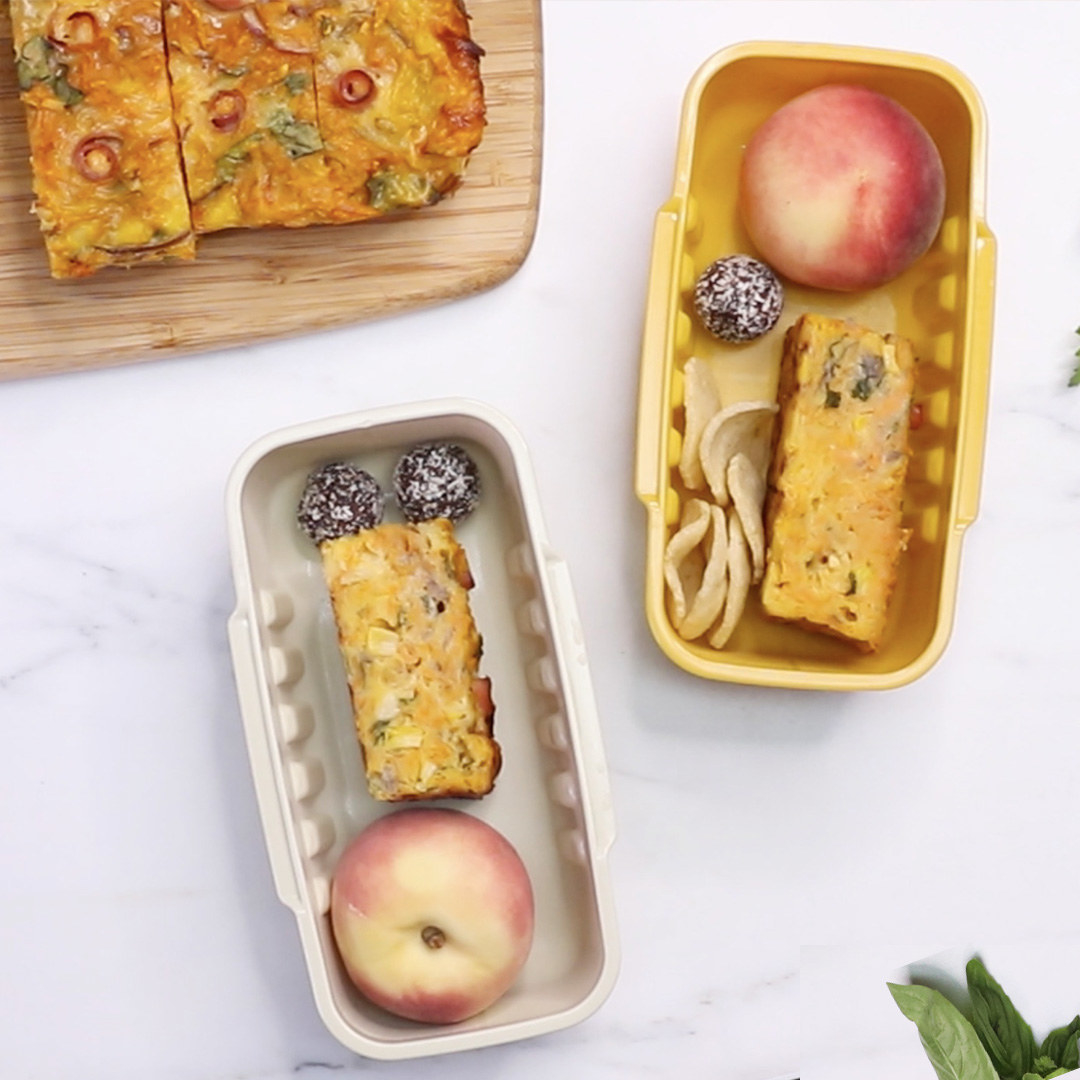 *Products may not be available in all stores. Stocked at Woolworths Metro, Woolworths Online or at Caltex Woolworths co-branded fuel and Metro outlets. While stocks last.