Available in 9 delicious varieties! Available nationally at Woolworths*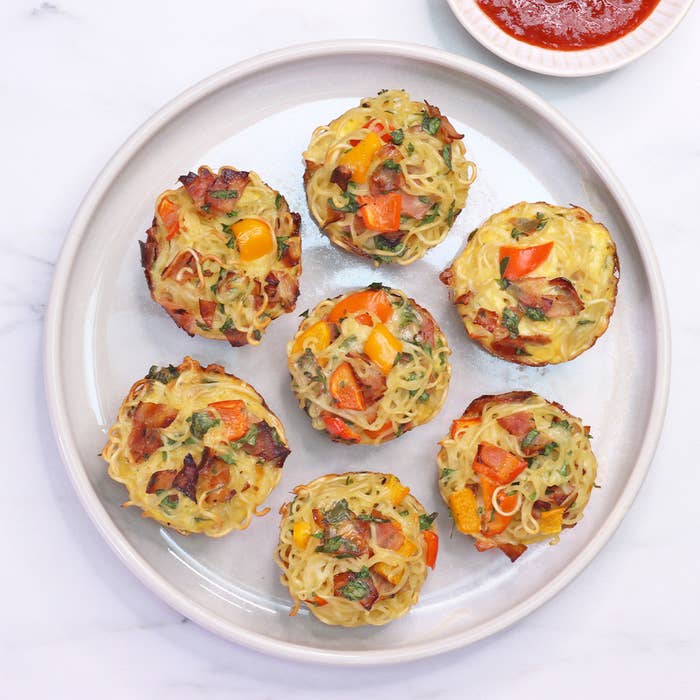 Ingredients
2 x 80g packet dried noodles
2 tsp olive oil, plus extra
100g D'Orsogna champagne leg ham, chopped roughly
100g D'Orsogna unsmoked ham, chopped roughly
6 eggs, lightly whisked
1 cup mixed grated cheese
¼ cup milk
1 tsp flaked salt
½ tsp cracked pepper
100g mini red and orange capsicum, chopped roughly
1 cup parsley leaves, finely chopped
To serve
Tomato relish
Fresh parsley leaves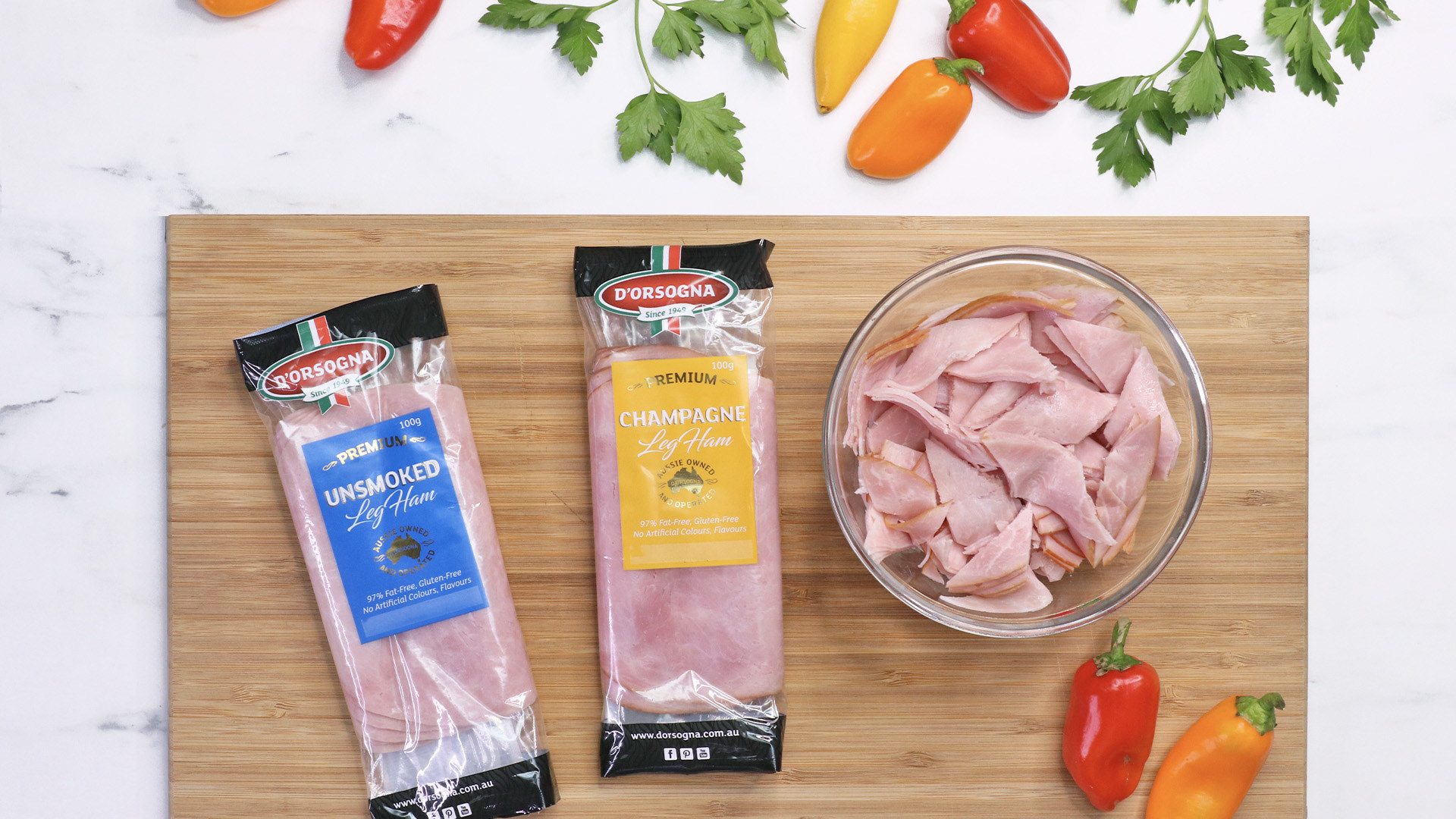 Method
STEP 1: Preheat the oven to 200°C. Grease a ⅓ cup/80ml muffin tray.
STEP 2: Boil noodles for 2 minutes or until cooked through, drain noodles. Cool slightly in a large mixing bowl, drizzle with extra oil to prevent noodles from sticking together.
STEP 3: In a large frying pan over medium-high heat, heat oil and fry D'Orsogna ham for 2 minutes or until slightly crispy.
STEP 4: In a separate bowl, whisk eggs, cheese, milk, salt and pepper until combined. Add red capsicum and parsley to egg mixture and pour over noodles. Combine using tongs, then place noodle mixture into prepared tin, spooning any leftover liquid into holes.
STEP 5: Bake noodle cups for 25-30 minutes or until the egg is set and cheese is melted.
STEP 6: Serve with tomato relish and garnish with fresh parsley leaves.
STEP 7: Enjoy!
*Products may not be available in all stores. Stocked at Woolworths Metro, Woolworths Online or at Caltex Woolworths co-branded fuel and Metro outlets. While stocks last.