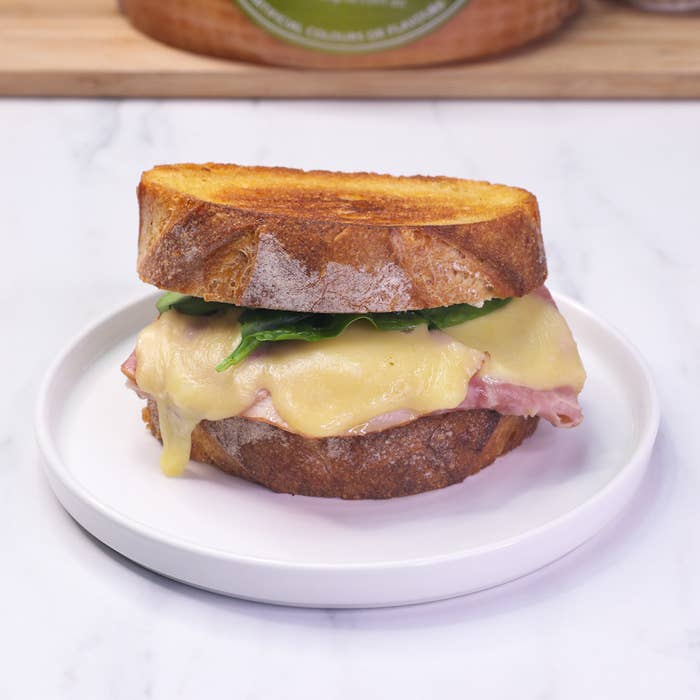 PREP: 5 mins
COOK: 5 mins
Serves 2 (makes 2 sandwiches)
Ingredients
200g D'Orsogna Premium Aussie Ham
⅓ cup basil pesto
2 free range eggs
4 slices sourdough bread, sliced thickly (roughly 2cm)
2 tbsp smooth ricotta
2 tsp salted butter, softened
½ cup baby spinach leaves, loosely packed
6 slices mozzarella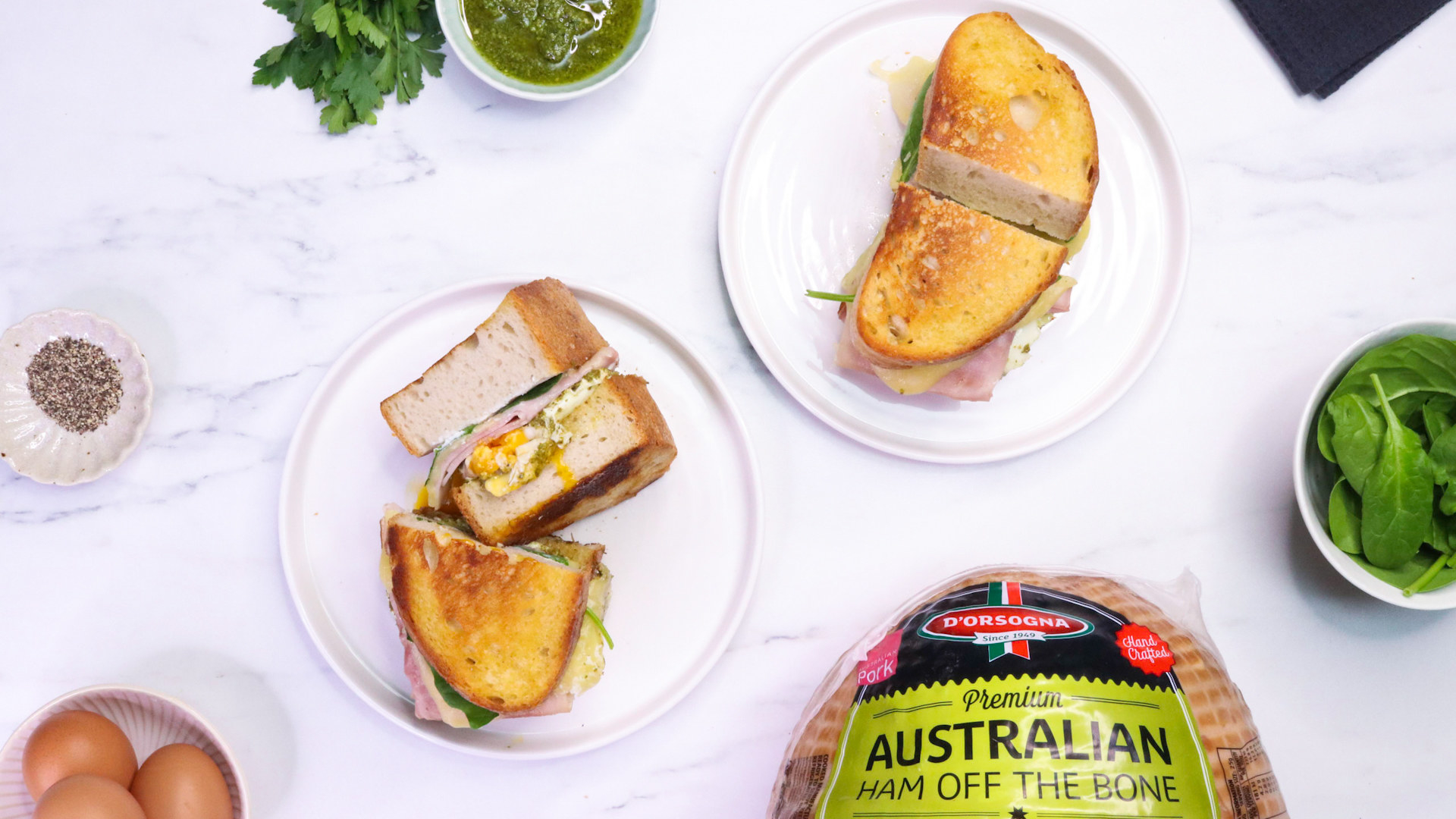 Method
STEP 1: In a large frying over medium heat, spread the pesto over the pan base, then crack eggs over pesto and cook for 2 minutes. Flip eggs over and cook for a further minute.
STEP 2: Spread half the sourdough slices with ricotta and the other half with butter. Top the ricotta side with spinach leaves, then 2 slices of cheese, 2 slices of D'Orsogna Premium Aussie Ham, pesto egg and another slice of cheese to finish. Close with a piece of buttered sourdough.
STEP 3: Butter the outside of the top sourdough slice, then place onto a heated pan over medium heat and cook for 2-3 minutes each side until crispy, golden and oozy. Serve immediately.
STEP 4: Enjoy!