The AP reported that Jason Barnum, a 30 year-old nicknamed "Eyeball" because of a tattoo that filled in the white of his right eye, pleaded guilty on Friday to shooting an Anchorage police officer.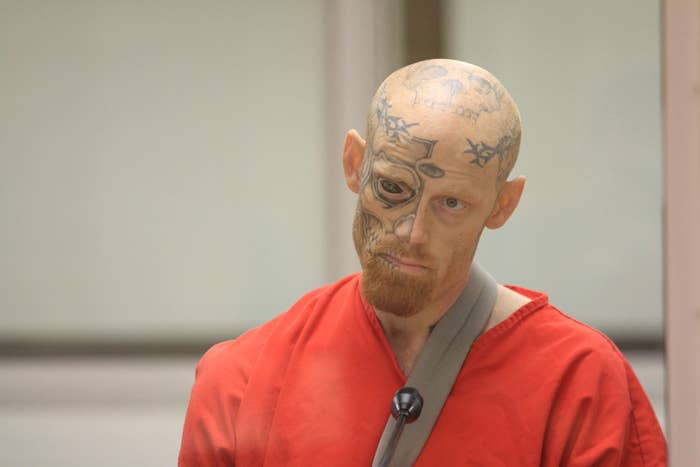 Barnum, who was sentenced to 22 years, placed the blame on his appearance: "I was living on the streets, and I tried to get a job, but of course my beautiful face didn't allow me to do that," he said.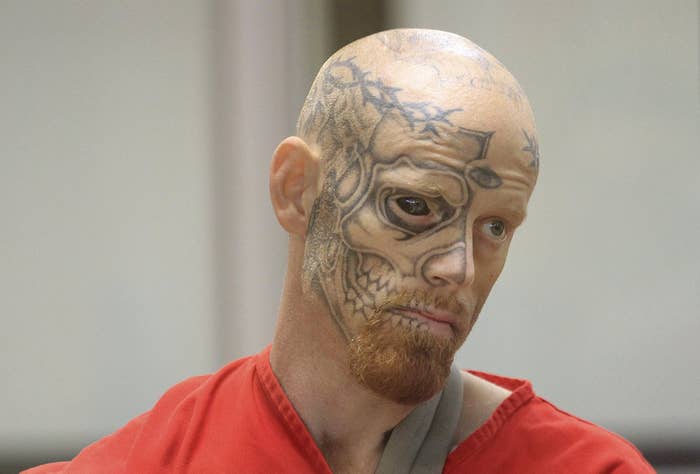 Barnum went on to tell the court, "Everybody knows that I'm not the nicest guy. I understand that what I did was wrong. I can't take none of it back."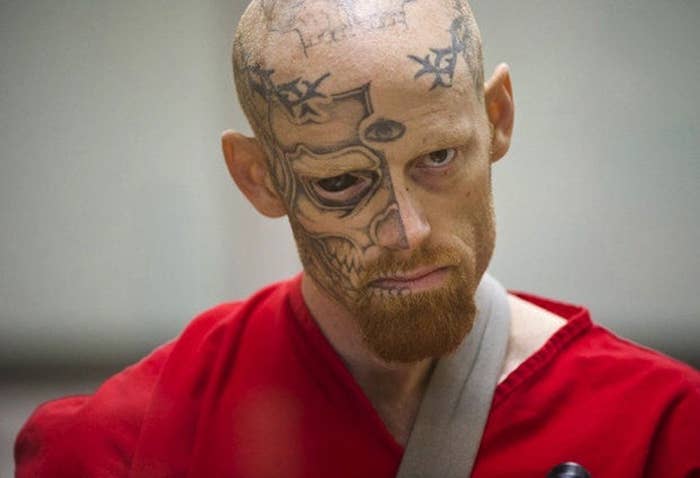 Here's another thing you can't take back, dude...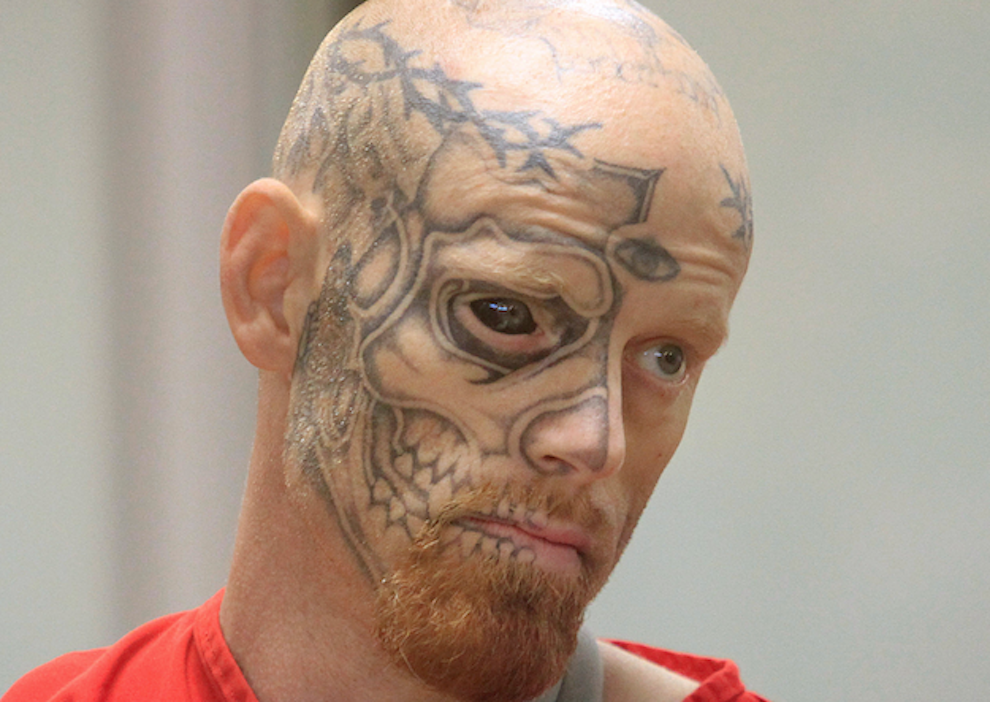 The effing tattoo...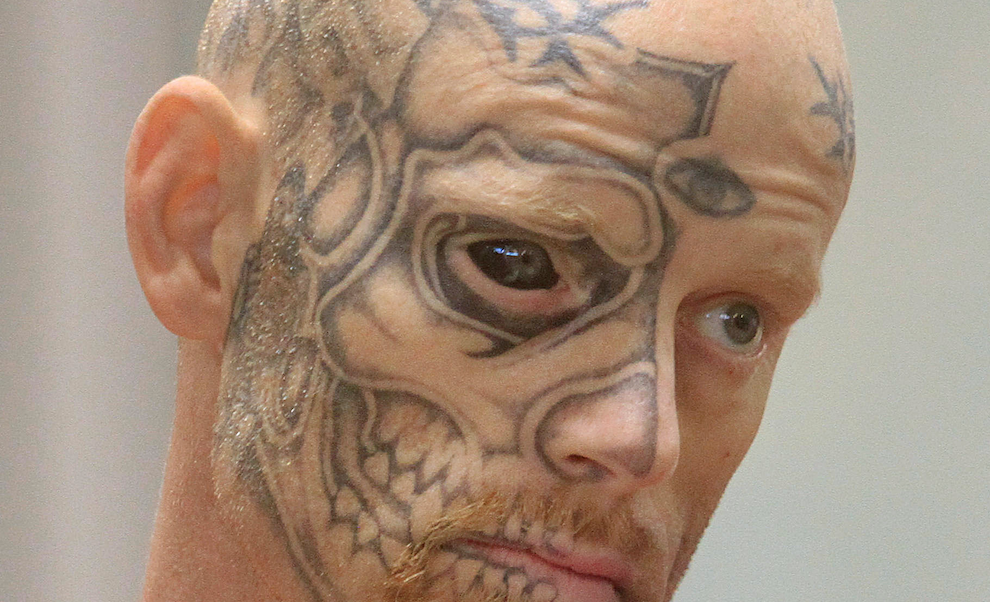 ...on your effing eyeball.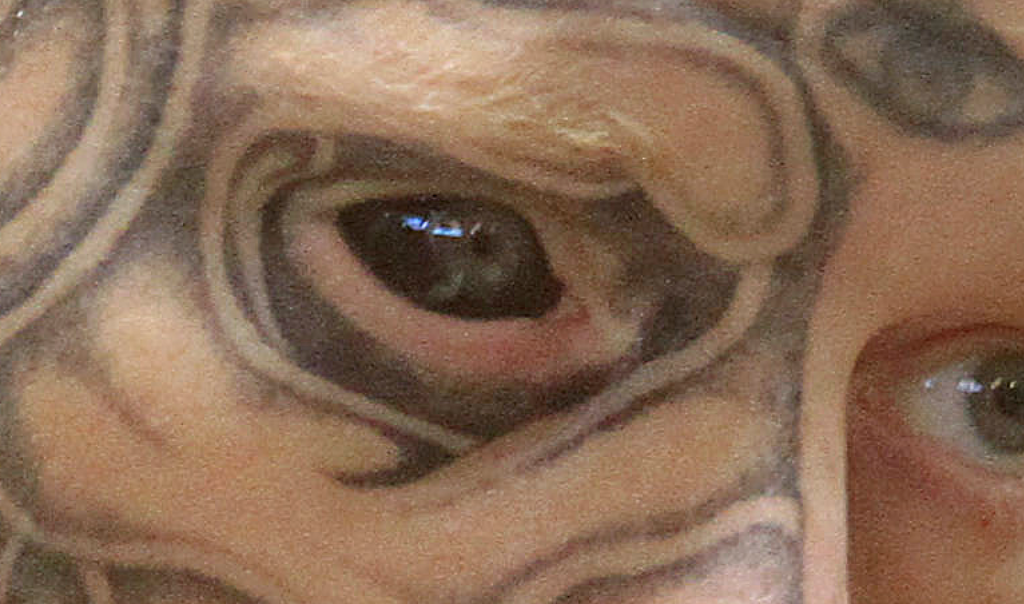 Sweet dreams, BuzzFeed.