De Blasio's Sign Language Interpreter Still Really Loves His Job
Hopefully they'll get Jason Schwartzman to play this guy in the movie version of #blizzardpocalypse 2015.
Jonathan Lamberton, the ASL (American Sign Language) interpreter who went viral during New York City's Ebola scare, was in prime form again as he helped Mayor Bill de Blasio prepare the city for Blizzard Juno.
Who...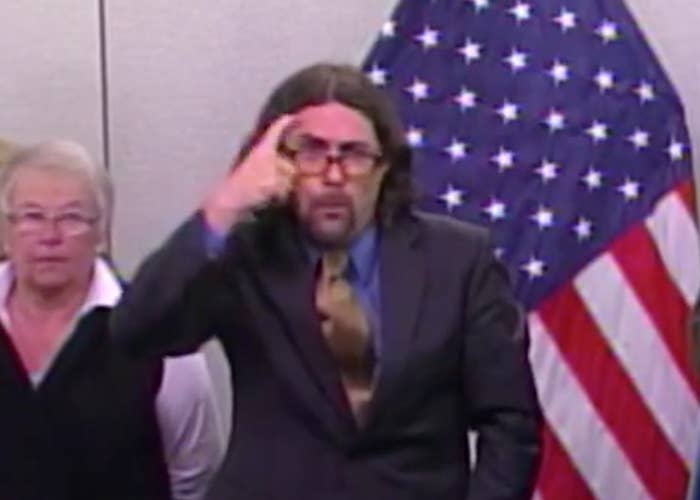 ...loves...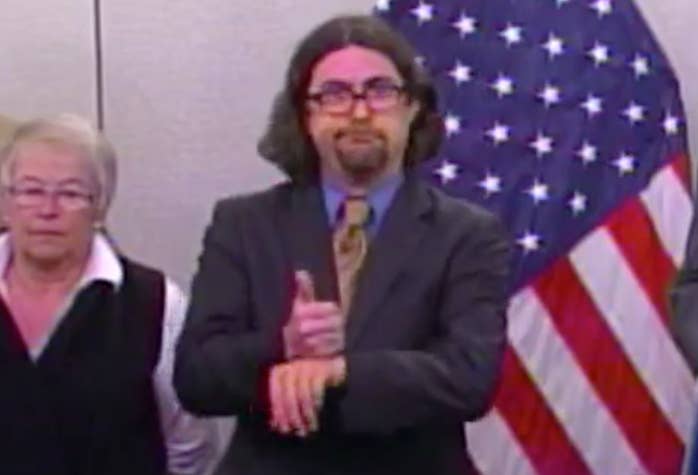 ...their job...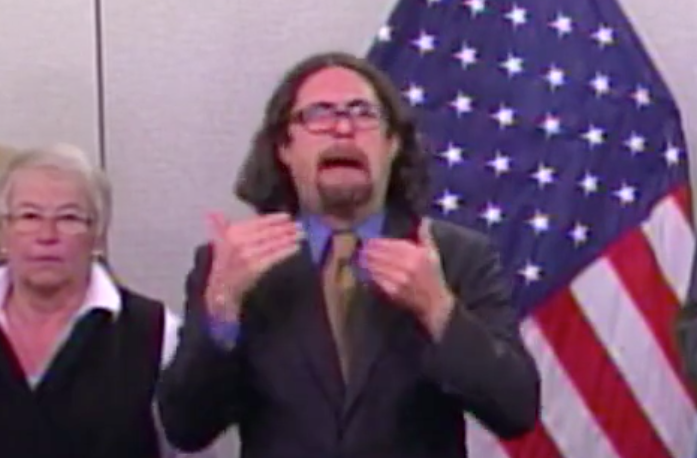 ...more than this man?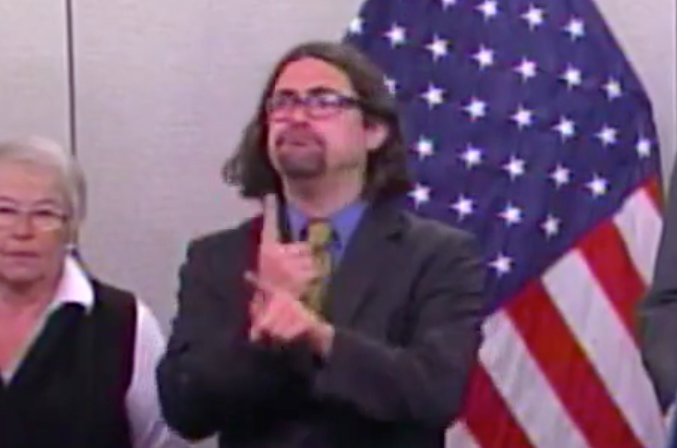 Hmmm.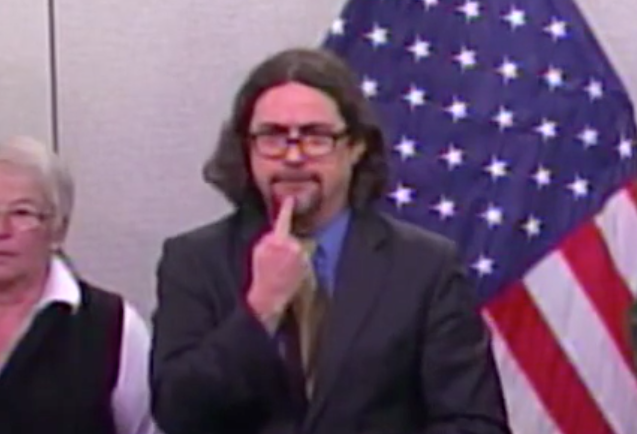 Nobody, that's who.