1.

Where is the best place to set up a headquarters?

10 : The bigger the group, the harder it is to move quickly.

25: Small enough for unit cohesion but large enough to take shifts on watch.

100: The more able bodies, the faster you can bring in the crops.

5: A dedicated, specialized team where everyone has one job.

50: Enough people to avoid inbreeding, but small enough not to strain resources.

3: Two people you can trust to have your back and never lie about their condition.

3.

What's your best defense?

4.

Choose your survival soundtrack.

5.

Ugh, the days are so long. How do you pass the time?

commons.wikimedia.org

Collecting scrap metal for your art.

commons.wikimedia.org

Something quiet, like reading.

commons.wikimedia.org

Running infantry drills to keep sharp.

commons.wikimedia.org

Shearing sheep to dye wool to knit blankets for the winter.

commons.wikimedia.org

6.

Which of these is most likely for dinner?

7.

Oh no! The enemy found you. What do you do?

commons.wikimedia.org

commons.wikimedia.org

Cut and run. Every man for himself!

commons.wikimedia.org

Break out the "Welcome Wagon."

commons.wikimedia.org

Curl into the fetal position and try not to cry.

Talk it out like civilized people.

commons.wikimedia.org

Fortify your position, get a munitions line running, and take these bastards down!

8.

You vanquished the enemy! What do you take as your trophy?
Which Apocalyptic Scenario Are You Equipped To Survive?
You got:

You're ready for the Zombie Plague!
You are set to fight off the undead hordes. You know the ins and outs of surviving in a world rife with walking corpses, be it shamblers or the terrifying rage zombies. Grab a melee weapon, because the sound of gunshot draws the attention of both zombies and marauders, and head for a secure area with a small group of trusted friends. Preferably somewhere cold.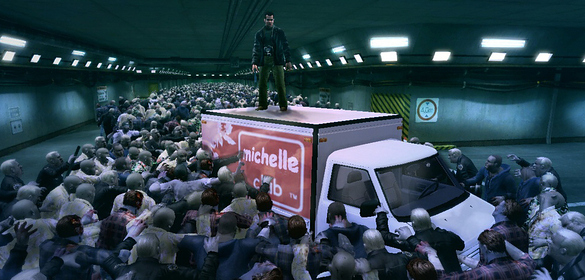 You got:

You're ready for a Nuclear Wasteland!
You are set to eke out a living in remnants of humanity's great cities. You know you'll need ammo and bottle caps to trade for food an goods, along with a Geiger counter to keep track of your radiation levels. Whether you set off alone to brave the mutated animals or settled down with other survivors to rebuild civilization is up to you.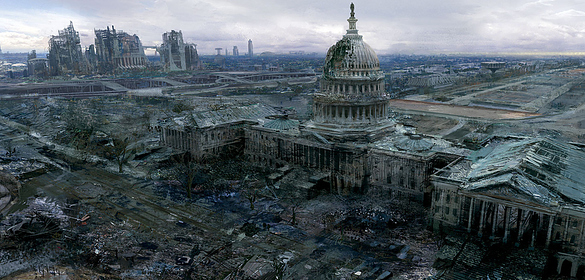 You got:

You're ready for the Alien Invasion!
You are set to take Earth back from the extraterrestrial threat. Maybe they invaded yesterday or maybe they invaded over a millennia ago. It doesn't matter. Hide from them on irradiated mountaintops, sneeze on them, or earn their trust to take them down from the inside. You know all you need is human ingenuity to find, and exploit, their weakness.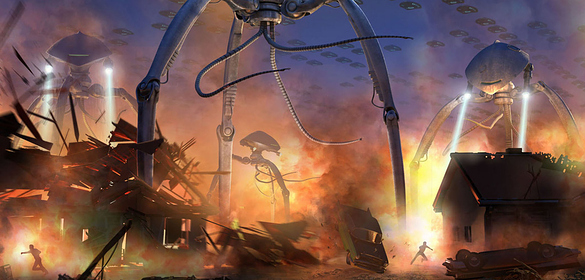 You got:

You're ready for Worldwide Technology Failure!
You are set to rediscover how life feels without modern technology. Whether from questionable science or evil wizards, technology is gone and with it cell phones, computers, and cars. While your neighbors flail trying to figure out how to eat without refrigeration and commute without mass transit, you and yours are sorting out your garden, feeding the chickens, and fortifying your position against the soon to be marauding bands.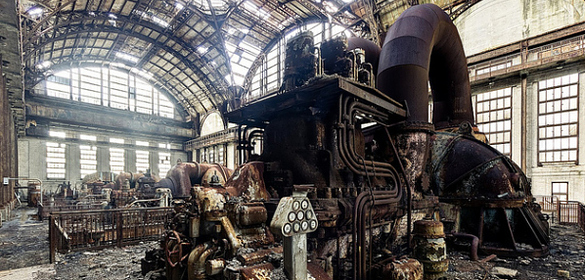 You got:

You're ready for a Natural Disaster!
You are set to dodge tidal waves, meteors, and hot lava. Bring it on, Mother Nature. Armed with topographical maps and a borderline obsessive knowledge of the exact geographic location of the safest hiding places, you and your loved ones will repopulate the Earth. Whether taking the high ground to escape melting glaciers, heading south to flee from the new Ice Age, or emerging from natural caverns after the ash settles from the super volcano, you can take anything Nature will dish out.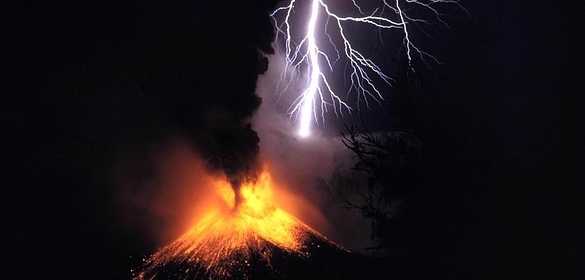 You got:

You're ready for the Robot Uprising!
You are set to bring that smarmy Skynet down. Who do these robots think they are, violating the Three Laws while thinking they're upholding them? You know you'll need the big guns, literally, and some friends handy at making homemade EMP bombs. Or find a way to hide your bio-signature and rebuild society underground while waiting to the opportune moment to wrest back control of the Earth.