Vin Diesel Drops Heavy Hints About His Marvel Movie Role
Riddick Smiddick. This is the news everyone will be talking about.
It's Vision. He's playing Vision.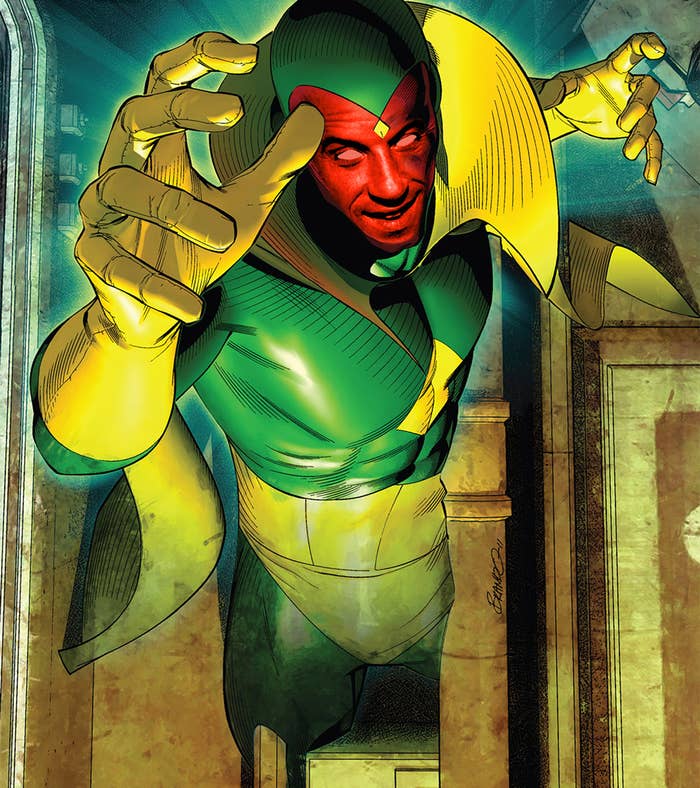 Bleeding Cool's Mark live-blogged the not-so-cryptic announcement during the Riddick panel.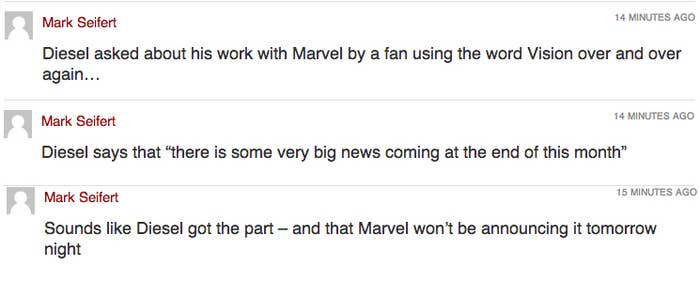 Oh, and they released the red band trailer for Riddick during the panel. It looks okay* I guess.
*amazingly badass