To Make This, You'll Need:
- 1 box cake mix
- 20 ginger snaps
- 1 bag slivered almonds
- 3/4 cup of frosting
- Red, yellow, and brown food coloring
- 1/2 cup semi-sweet chocolate chips
- 1 bag of gummy worms
- Toothpicks
- 1 large strawberry
1.
While The Bundt Cake Is Cooking, Crush About 20 Ginger Snaps Into Fine Crumbs.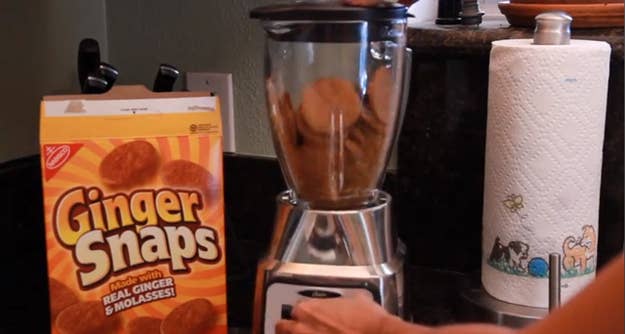 2.
Skewer Gummi Worms And Dip Them In Melted Chocolate. Repeat With Strawberry. Then Refrigerate For About 15 Minutes.
3.
Cover The Cooled Bundt Cake With A Thin Icing Layer.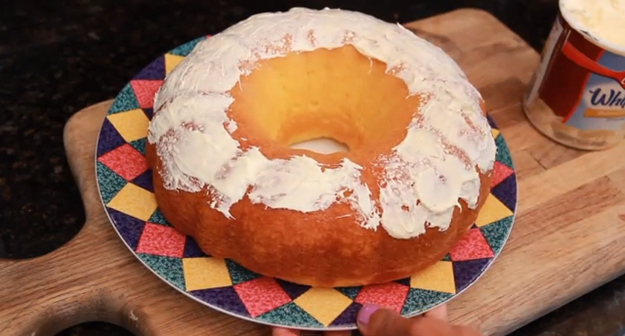 4.
Gently Pat The Ginger Snap "Sand" Onto The Cake.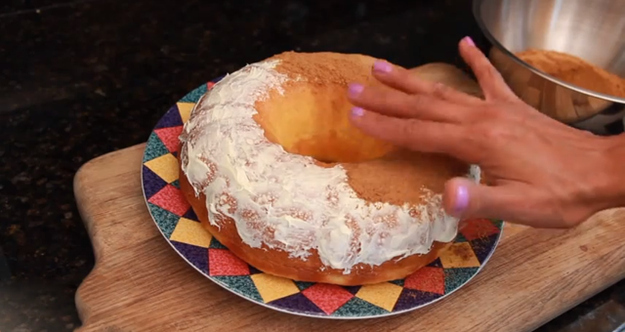 5.
Use Food Coloring To Make Sandy Icing And Stick Slivered Almond Teeth Into The Mouth.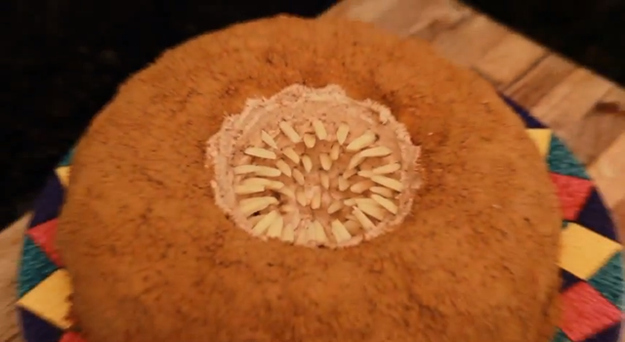 6.
Cut Open The Strawberry Beak and Drop Into The Center Of The Bundt Cake. Decorate With Gummi Limbs.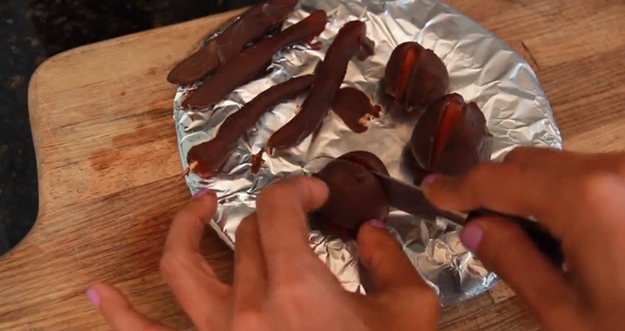 7.
Voilà! A Delicious Tatooine Treat.