BuzzFeed was invited to the press roundtable for The Walking Dead at New York Comic Con. We spoke with Andrew Lincoln (Rick Grimes), Norman Reedus (Daryl Dixon), Danai Gurira (Michonne), Chandler Riggs (Carl Grimes), Michael Rooker (Merle Dixon) and David Morrissey (The Governor).

We also sat down with comic creator/producer Robert Kirkman and executive producer Gale Anne Hurd.

This is what we learned.
1.
The Celebrity Buffet At The Roundtable Was A Sad Affair Of Grapes, Honeydew, And Cookies.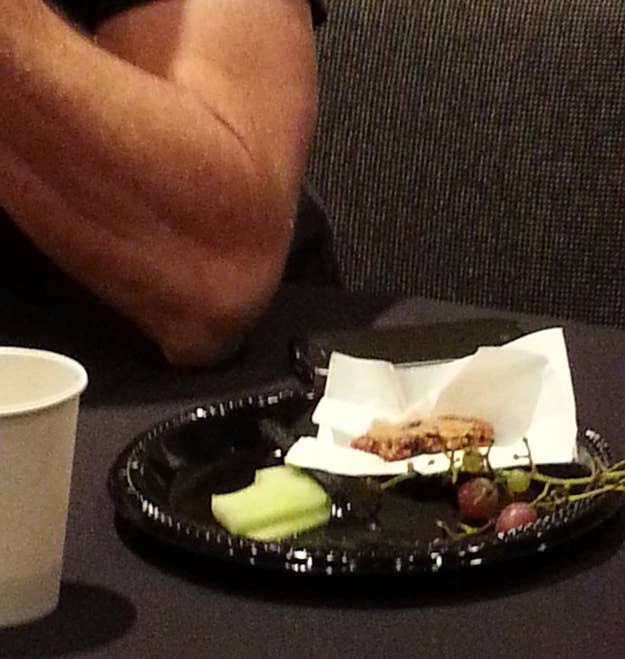 2.
There Was Nowhere For The Entourages To Sit, So They Had To Cram Against The Far Wall.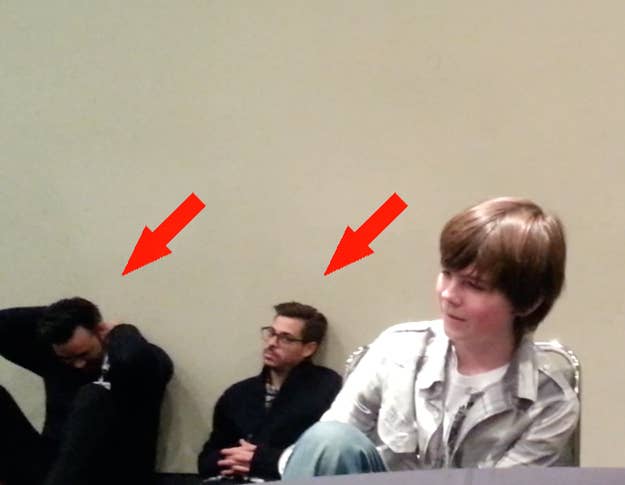 3.
Andrew Lincoln Didn't Bring His Parents On Set Until Season Three Because He Was Self-Conscious About Being "In Dialect".
4.
The Cast Is Aware Of Their Memes, Thinks They're Great!
5.
The Crew Wear Masks During Interior Prison Scenes Because They Pump In Smoke And Dirt. Everyone's Snot Turns Brown.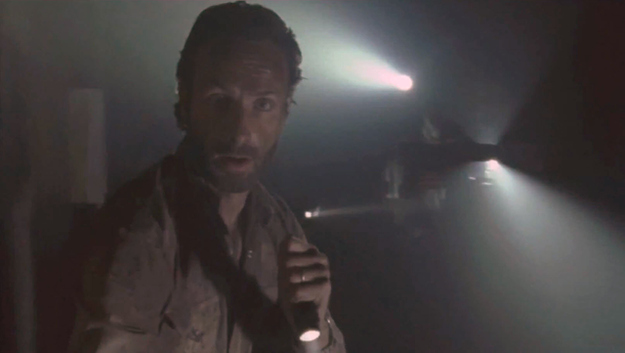 7.
Danai Gurira Stays In Character As Michonne All Day, Which Can Be Intimidating For The Rest Of The Cast.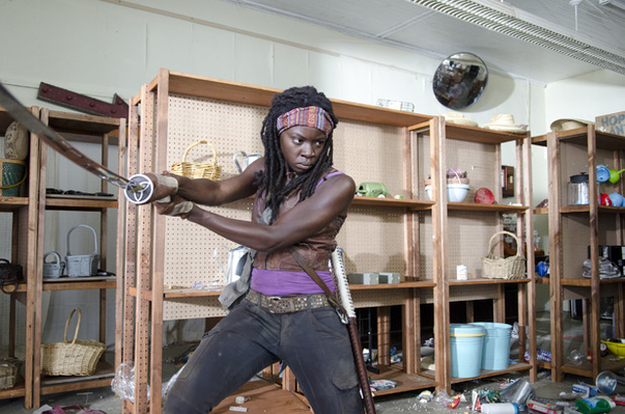 8.
Norman Reedus Was Super Excited We Let Him Keep His Sunglasses On The Whole Time.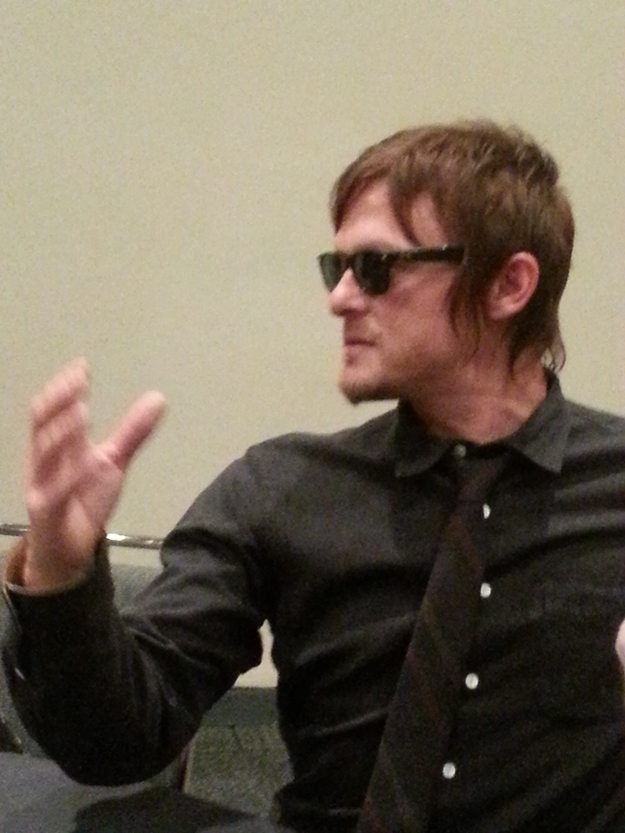 9.
No Matter How Brutal The Heat And Chigger Bites, The Cast Doesn't Like To Complain Because The Zombie Actors Have It So Much Worse. The Main Cast Really Respects The Zombies' Commitment.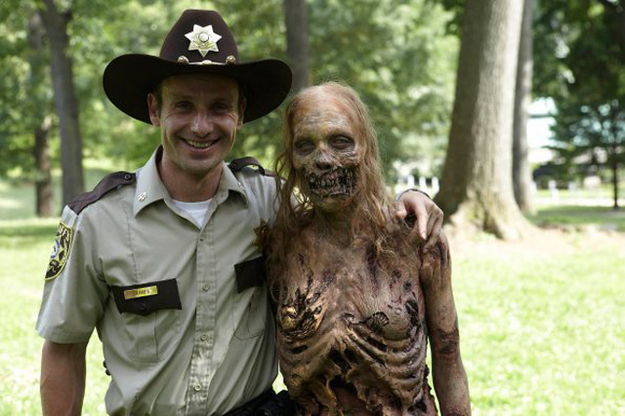 10.
Chandler Riggs Isn't Scared By Any Scene Because It's "Just Like A Video Game".
11.
Chandler Riggs Can't Watch Himself On The Show Because A) He Is His Own Worst Critic And B) It Drives Him Nuts When Carl Makes Dumb Decisions.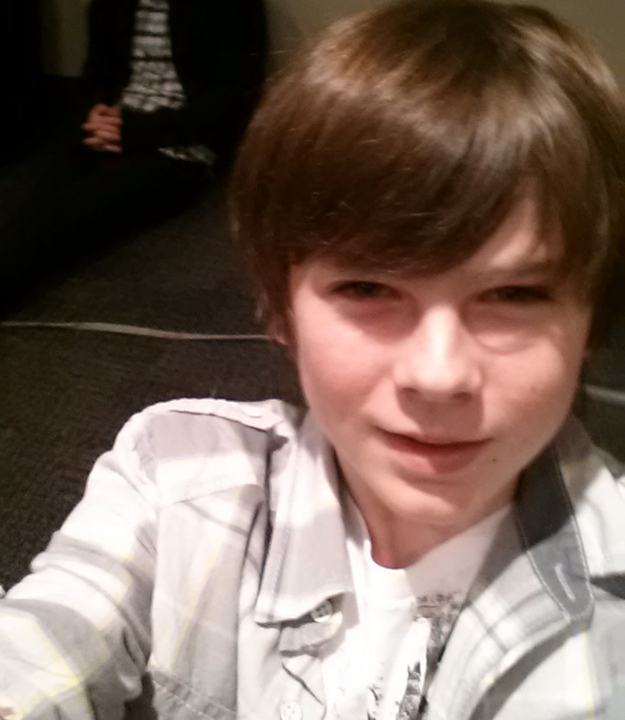 12.
All The Zombie Actors Come Up With Elaborate Backstories For Each Of Their Characters.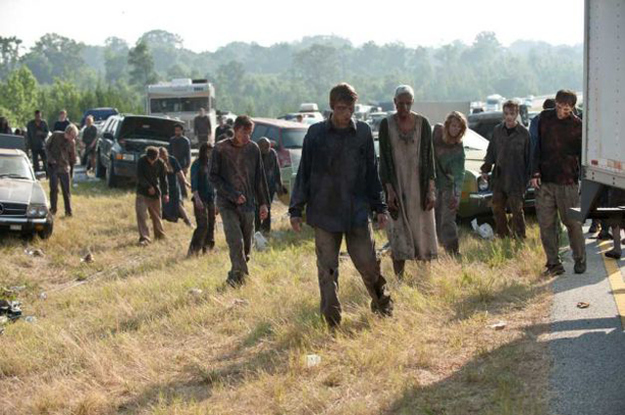 13.
David Morrissey (The Governor) Got Coffee Halfway Through Our Interview And Was Blithely Unaware Of How Adorable His Fidgeting Was.
14.
Michael Rooker Says His Blade Is (Sadly) Made Of Rubber, But Declined To Say What His Fantasy Attachment Would Be.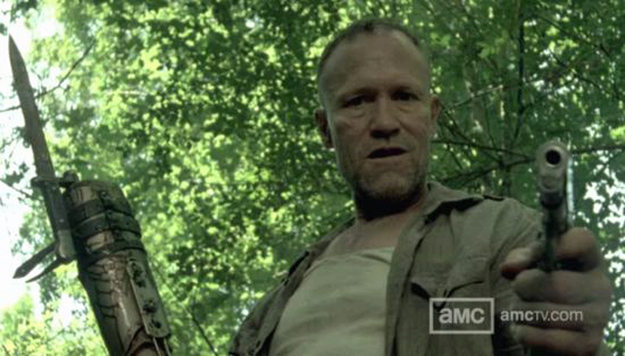 15.
Andrew Lincoln Is TERRIBLE At Fruit Ninja! His High Score Is 198.