Holy cats that was a lot of celebrities! Let's break it down.
Ricky Gervais as Dominic Badguy.
Ross Lynch as a wedding planner and/or assistant.
Stanley Tucci as a friendly villain.
Christoph Waltz snuggling Sweetums.
Zach Galifianakis as Hobo Joe.
Chloë Grace Moretz of Kick-Ass fame.
Ty Burrell as Jean Pierre Napoleon.
Sean Combs as a gambling man.
And Tom Hiddleston as The Great Escapo.
Like Celine Dion.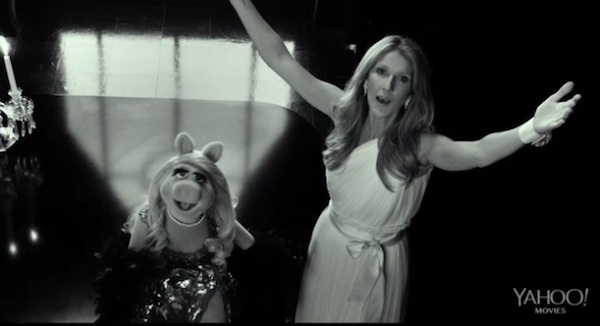 Danny Trejo.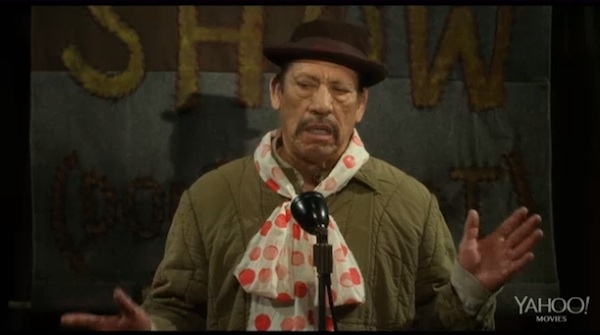 And Salma Hayek.