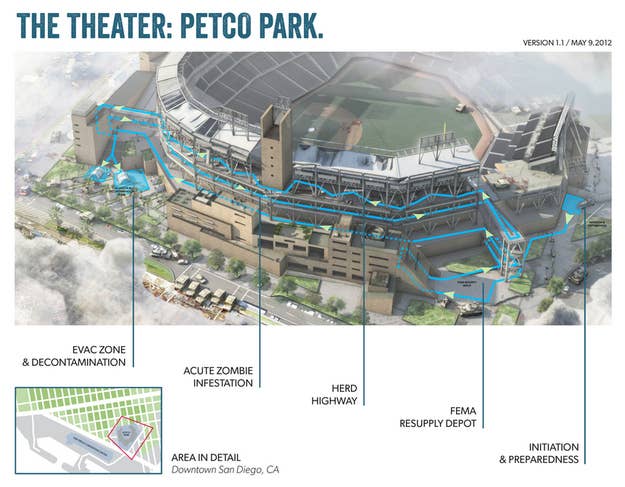 Think of it as an obstacle course crossed with haunted house. Starting in the Initiation and Preparedness Zone, participants will have to make through several infested areas to where the government is waiting to decontaminate and evacuate survivors.
The official website says the course is not a race but can be completely in 30-45 minutes and reminds everyone that slow humans are usually dead humans.
Survivors will pay $70 for the experience with Walker/Zombie pricing to be announced.