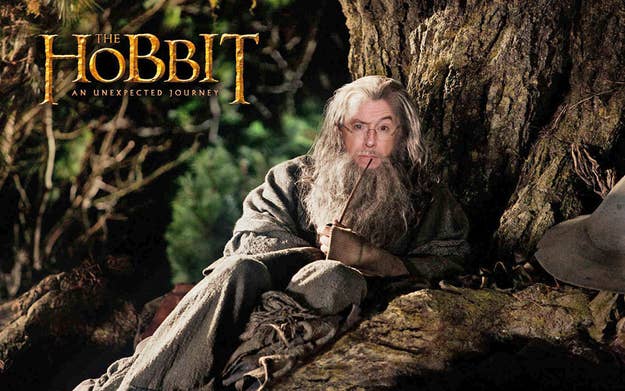 Stephen Colbert gave an interview to Playboy for the November issue, in which the subject of Middle Earth came up. Apparently last year, Peter Jackson invited Colbert to New Zealand to watch a twenty-five minute cut of The Hobbit and generally geek out over walking around on location.
Then on Saturday Hollywood Reporter got confirmation from an anonymous "knowledgeable" source confirming the cameo.
For anyone wondering if this is a strange mash-up of genres, Colbert is a huge Tolkien fan, and even speaks Elvish.