Over the weekend, "The Hunger Games" was a box-office juggernaut that broke all sorts of records.
But for some fans, the movie didn't adhere closely enough to their imagined world of the book -- specifically when it came to the skin color of some of the characters.
1.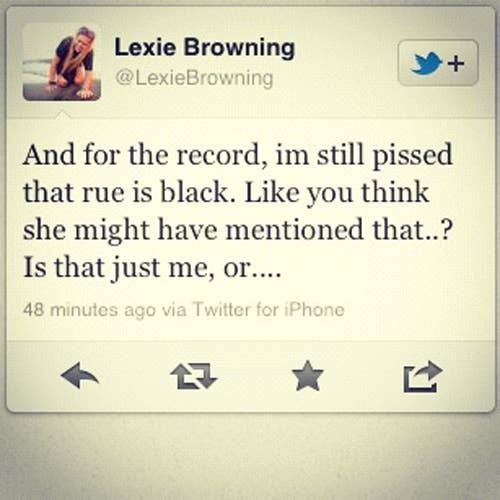 2.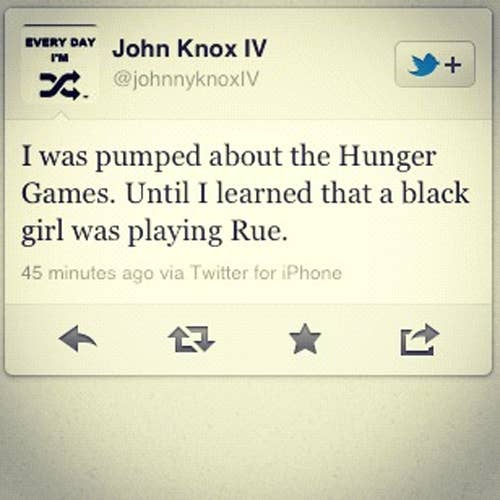 3.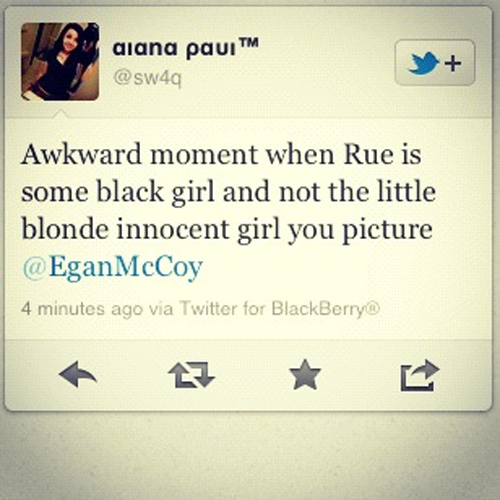 4.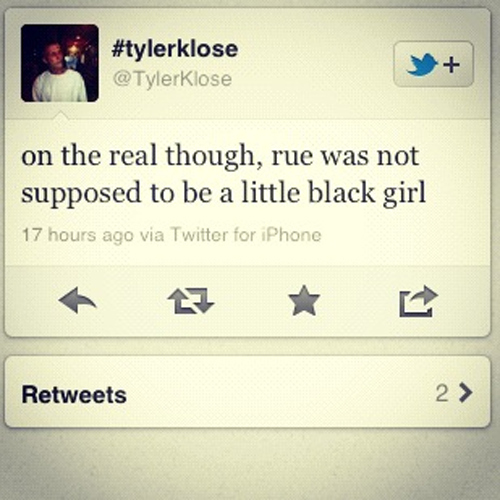 5.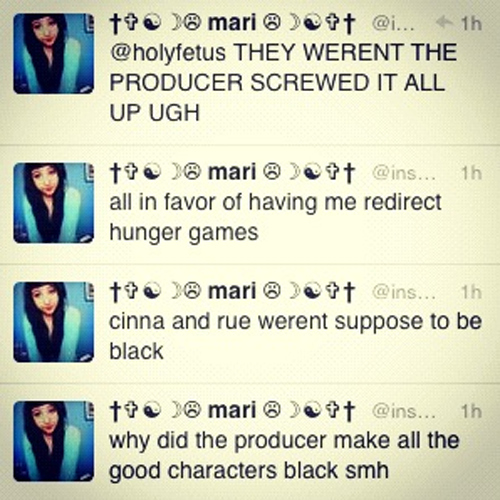 6.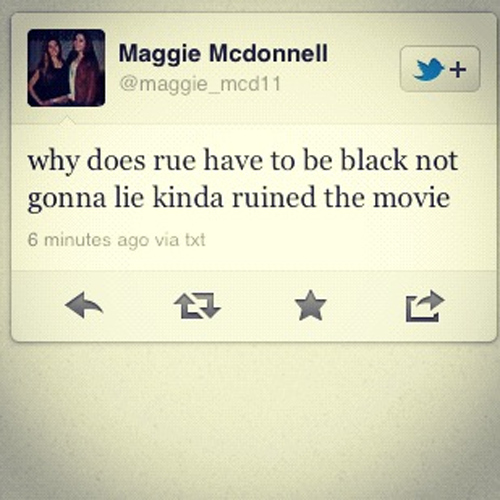 7.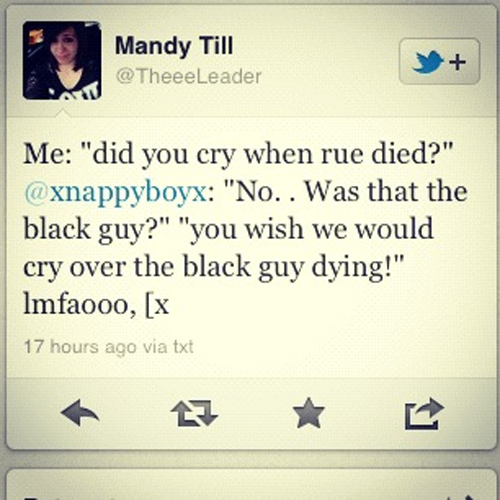 8.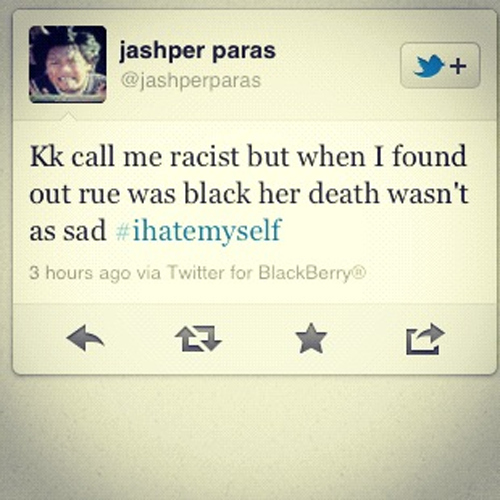 9.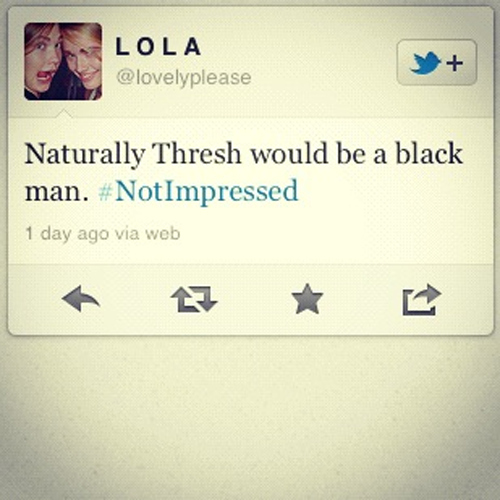 10.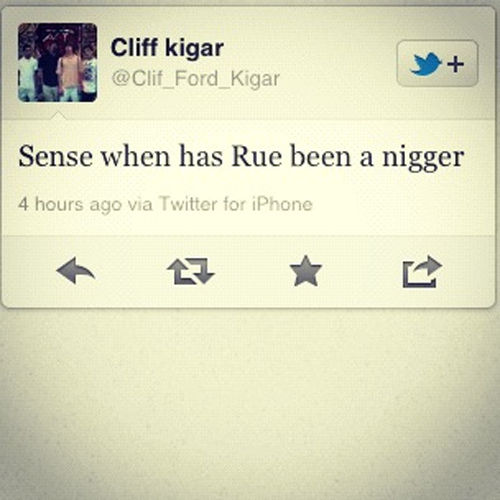 Three major characters in the film are black -- Rue, Thresh, and Cinna. The books themselves, set in a post-apocalyptic future, don't use specifically racial terms at all, providing only a description of characters from Katniss's point of view:
Excerpts From "The Hunger Games"