Deadline breaks the news:
Paramount Pictures and Nickelodeon have brought Michael Bay and his Platinum Dunes partners Brad Fuller and Andrew Form on to produce Teenage Mutant Ninja Turtles.
Then in March 2012, Bay annonces the Turtles are now an "alien race."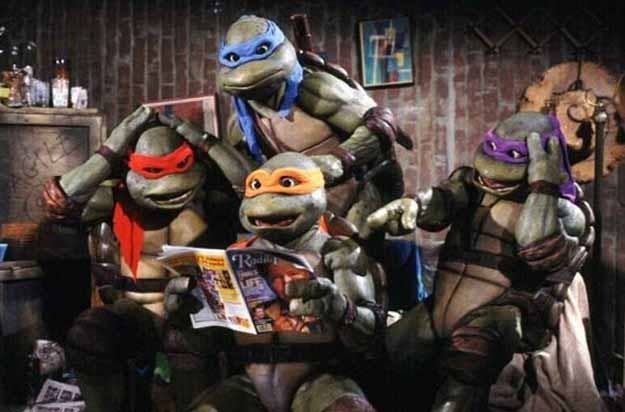 During an upfront for Nickelodeon, Bay states:
When you see this movie, kids will believe one day that these turtles do exist, when we're done with this movie. These turtles are from an alien race, and they're going to be tough, edgy, funny and completely lovable."
Teenage Mutant Ninja Turtles co-creator Peter Laird is not amused, taking to his blog to issue a statement:
Just so it's absolutely clear — I think a planet of turtles is not, in and of itself, a bad idea for some kind of science fiction/fantasy story. But as a way to explain any aspect of the backstory of TMNT, I think it is awful and unnecessary.
Michael Bay responds to fans' outrage in typical Bay fashion.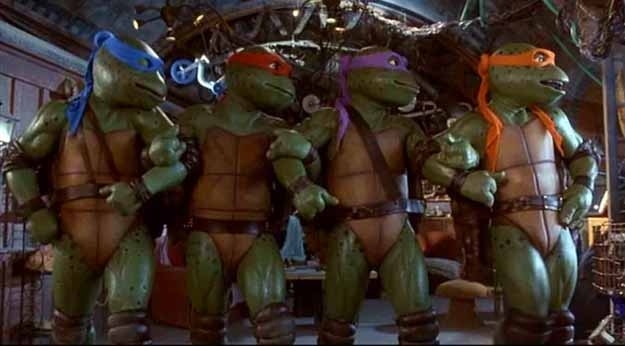 On his official website, he suggests:
Fans need to take a breath, and chill. They have not read the script. Our team is working closely with one of the original creators of Ninja Turtles to help expand and give a more complex back story. Relax, we are including everything that made you become fans in the first place. We are just building a richer world.
Fans politely decline.
In April 2013, Bay backtracks completely, says his quote was taken out of context.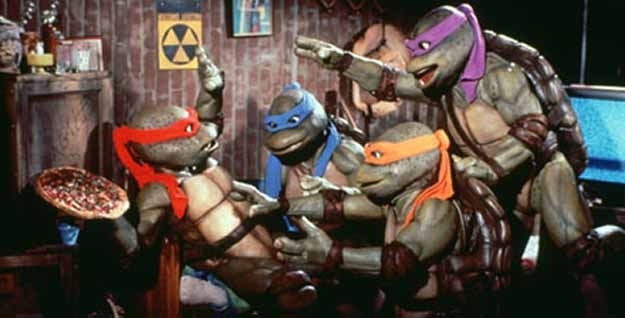 In an interview with Moviefone, the question of the Turtles' origin story comes up.
There was that quote saying that we're making [the Ninja Turtles as] aliens. We're not. It's the ooze! It's from the original source material. These are from the original writers, and I never went out to correct myself in the press. I do listen to the fans and I do want this to be authentic. I think they're going to be really happy with this movie.
You can watch the original video clip here to determine for yourself if the quote was taken out of context.