Exclusive! "Justice League" #16 Cover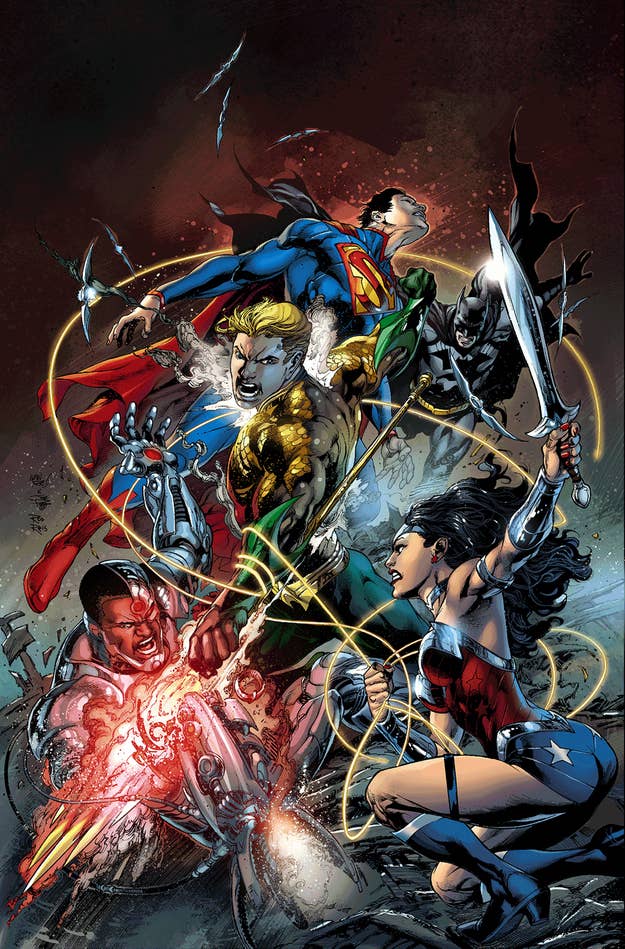 Starting December 26th, with Issue #15, Jim Lee will step down from Justice League as illustrator to pursue his next major DC project. But more on that in October at NYCC.
In response to the announcement Justice League writer Geoff Johns had this to say about the switch:
"There is no other choice for the next A-Star art team on JUSTICE LEAGUE. Ivan Reis and Joe Prado bring power, grace, emotion and epic storytelling worthy of the world's greatest super heroes. From GREEN LANTERN to BLACKEST NIGHT to AQUAMAN, I couldn't ask for better collaborators. The second year of JUSTICE LEAGUE will begin an adventurous, mysterious and heroic storyline focusing on our members as their greatest secrets are revealed...and the repercussions change the world. Ivan and Joe begin with a story they were born to draw — THRONE OF ATLANTIS — a story between JUSTICE LEAGUE and AQUAMAN that will have the League experiencing what Aquaman does — they'll be caught between land and sea. With new relationships developing – like Wonder Woman and Superman – new members coming on – like Shazam! and the all-new Atom — and new threats rising — like Ocean Master & Atlantis — the Justice League will grow and change as we march towards the impending TRINITY WAR."
This news finally confirms Bleeding Cool's long time suspicions that something was afoot in the House of Justice.
Exclusive! "Justice League" #15 Cover