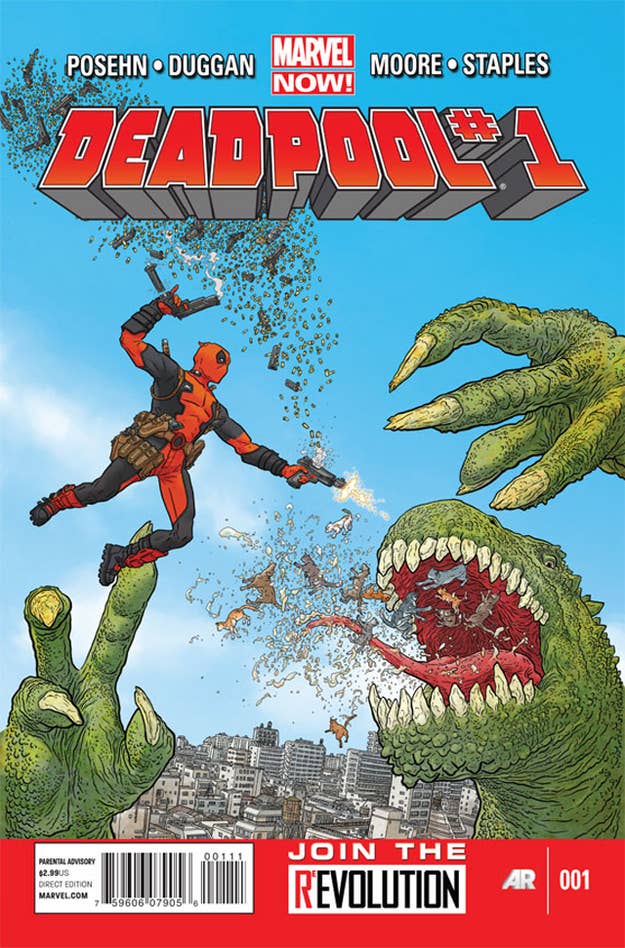 From the comedian writer team of Brian Posehn and Gerry Duggan, with art by Tony Moore, Deadpool continues to delight and digust.
When dead former U.S. Presidents are resurrected from beyond the grave, the only person with the skills and plausible deniability to take them out is Deadpool. After all, Thor can't punch George Washington in the face.
The full issue hits stands this November.