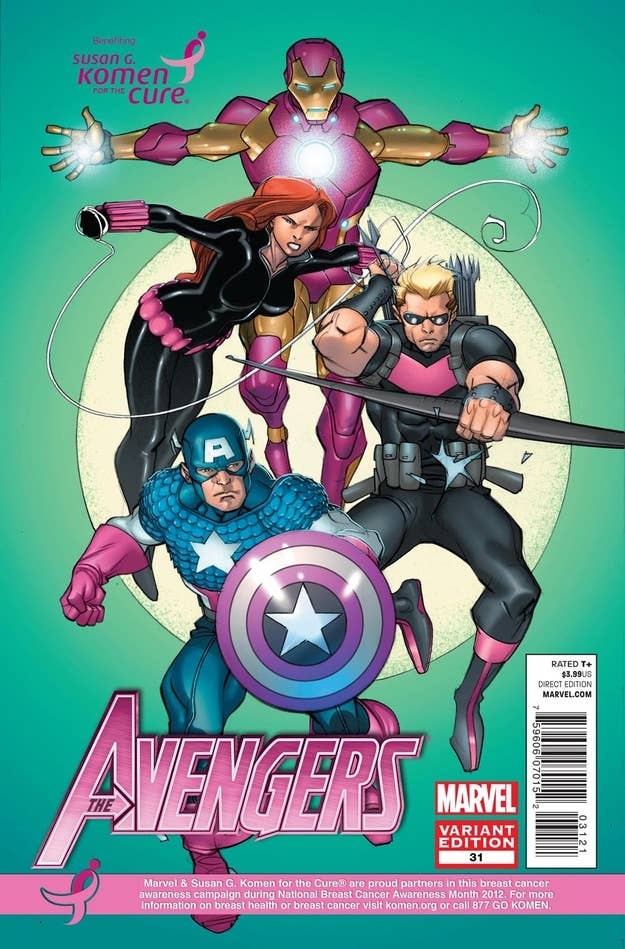 Back in June Buzzfeed got to show off the first three Marvel covers for Breast Cancer Awareness month.
Now that October is upon us, they've released the five hereto unseen variants to promote awareness of breast cancer in BOTH sexes. According to the press release:
Marvel Entertainment and Susan G. Komen for the Cure® are proud to reveal the complete lineup of all-new covers and the original advertorial that will be released in October to commemorate National Breast Cancer Awareness Month. Throughout the month of October, the world's most popular super heroes—Iron Man, Captain America, Thor, Black Widow, Wolverine and more—will be featured on all-new variant covers with special pink-colored costumes available exclusively at comic shops*.

Additionally, Marvel is proud to unveil a special one page advertorial running throughout its super hero comics in October to raise awareness of breast cancer in men. This advertorial will also be featured on www.marvel.com and distributed via social media channels.