"Batman: Li'l Gotham" Brings Stylistic Watercolor To Batman
Robin is a little overzealous this Halloween. Buzzfeed got an exclusive first look inside the pages of this gorgeous new digital series.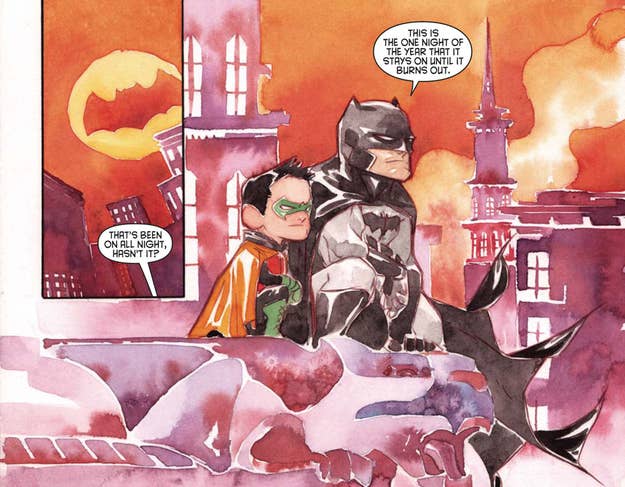 Li'l Gotham is a new festive original-digital series from artist/author Dustin Nguyen and co-author Derek Fridolfs. Showcasing Dustin's stylized water-color versions of the Gotham cast each issue will be set against the major holiday of its respective month.
Go download the whole Halloween Special starting at 2pm EST today!