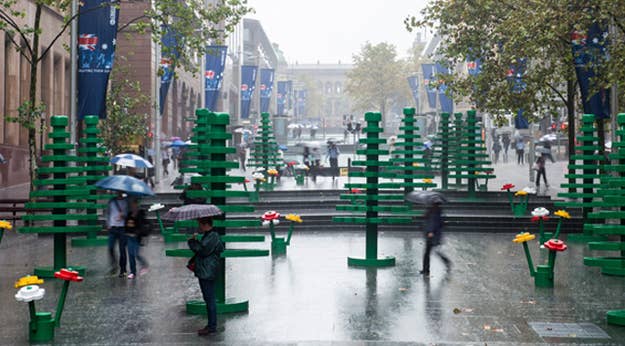 These 1:1 scale replicas of LEGO trees and flowers were first spotted in Sydney, Australia back in April. They are part of Australia's "Festival of Play" to celebrate the 50th birthday of LEGO.
However they were short lived, sprouting overnight and lasting only three days before disappearing with the promise of showing up elsewhere in the land of Oz.
Fast forward to July 2nd and the structures have been seen in small town of Broken Hill, a mining community in New South Wales.
Somehow all that plastic greenery in the middle of the desert is more... poignant(?)...than in the middle of Martin Square.