Justice League Dark #19 Pits The Flash Against Swamp Thing
The mystical division of the Justice League is up to their eyes in special guests.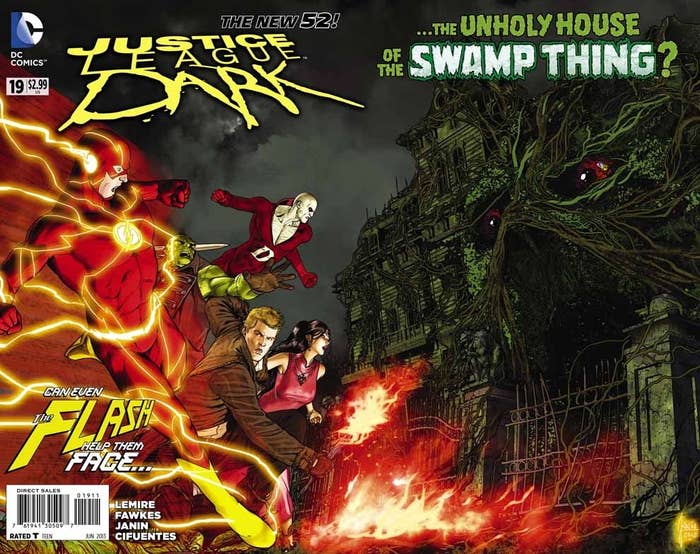 Formed as a branch of the Justice League dedicated to dealing with supernatural and magical threats, Justice League Dark members Constantine, Deadman, Shade the Changing Man, and Zantanna, led by Madame Xanadu, need some help recovering the House of Mystery. But is is all just a trap?