Joker's Revenge Takes Shape In "Death Of The Family" Part Two
No one is exempt, no one is safe. BuzzFeed got an exclusive look at the first pages of Batman #14.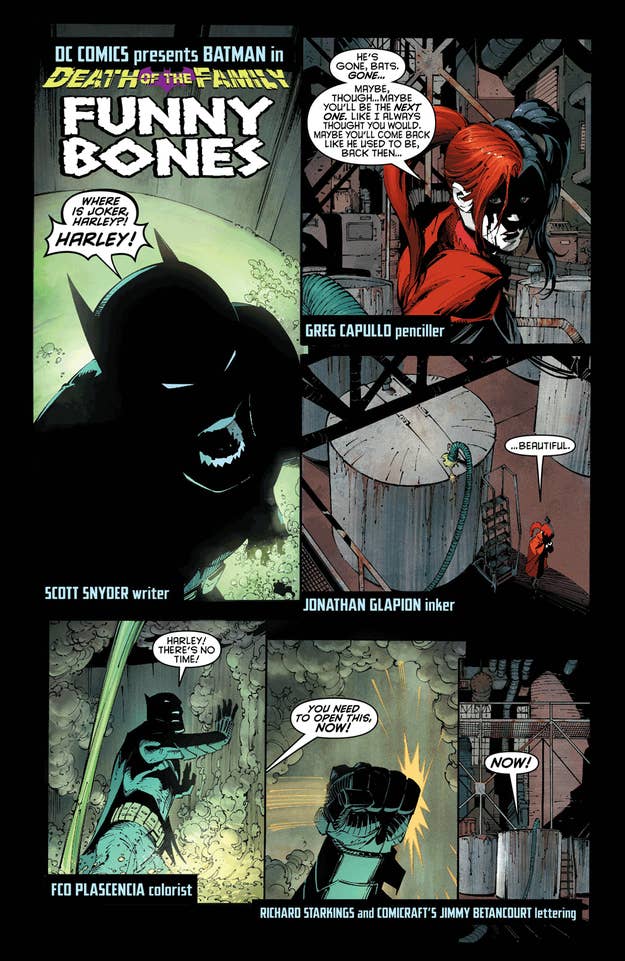 Since his return last month to retrieve his face from the Gotham City police department, the Clown Prince of Crime has been a busy man.
Now, in Batman #14, on sale Nov. 14, Joker kicks his sadistic plan into high gear as the details fall into place. What plans does the Dark Knight's most twisted nemesis have in store for Alfred and the rest of the Bat-Family?