Hulk Has Possession Of Thor's Hammer
This can only end in SMASH! As part of the Marvel NOW! initiative, this intriguing image was leaked.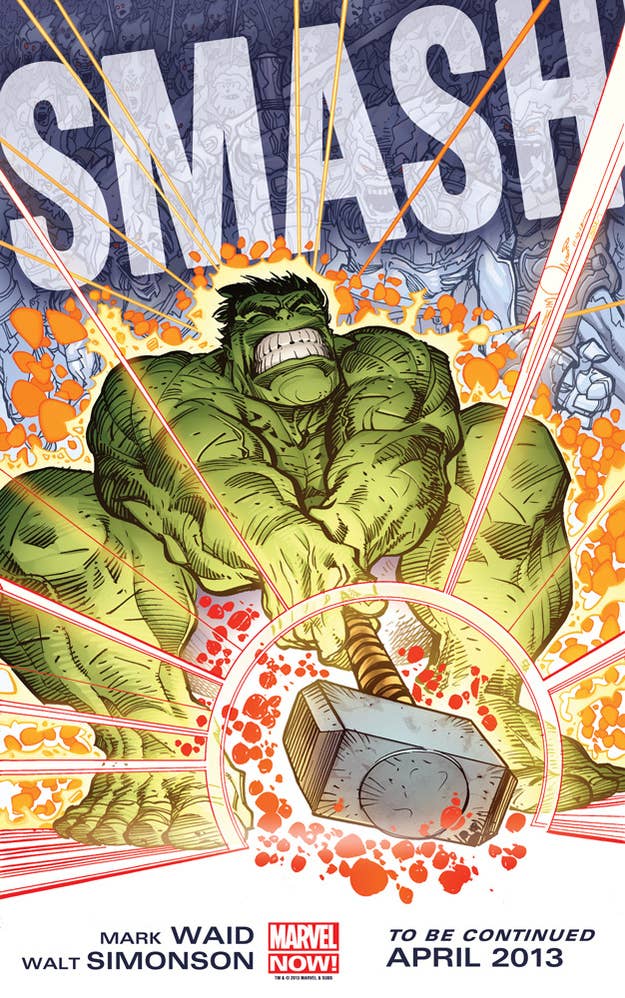 Former Fantastic Four writer Mark Waid is teaming up with Walt Simonson for a story line involving Hulk and Asgard it would appear.
Simonson is known for past work writing and inking for Thor as well as the "New" Fantastic Four which included Hulk. So the pairing is a good match.
The question remains though, is Hulk struggling to pick up Mjölnir or did he just bring the smash down on some poor fool?