1.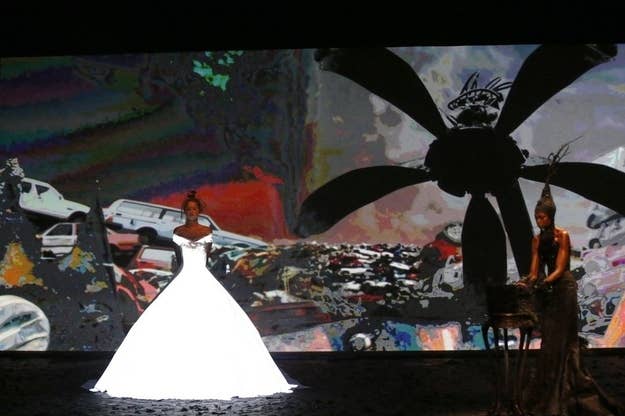 According to Hello Magazine, the show consisted entirely of these two models, one to wear the voluminous dress and one to be the sorceress.

The sorceress, draped in black, used the laptop to cycle through the collection of dresses imprinted onto the ball gown. The show took on the narrative of French fairy tale, Donkeyskin, in which a king is determined to marry his own daughter to fulfill the dying wishes of his wife.

His daughter, obviously distraught by this arrangement, sought out a fairy godmother who advised the princess to set forth impossible dowry demands such as a dress the color of the sky and a frock as bright as the sun.
2.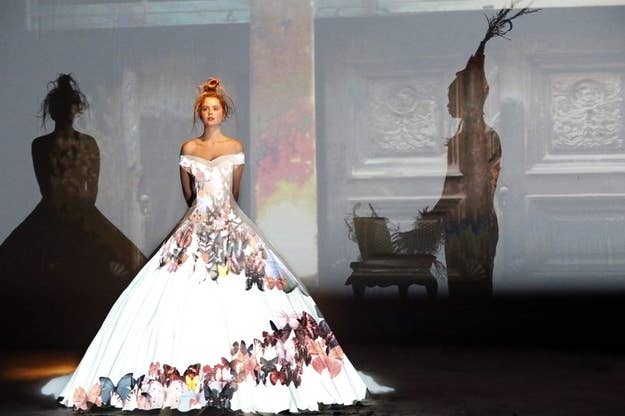 3.
4.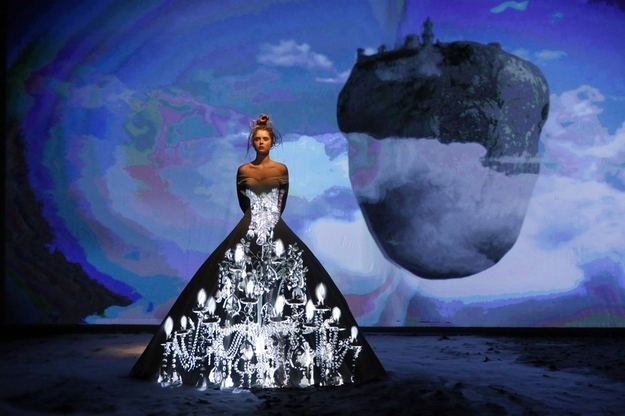 5.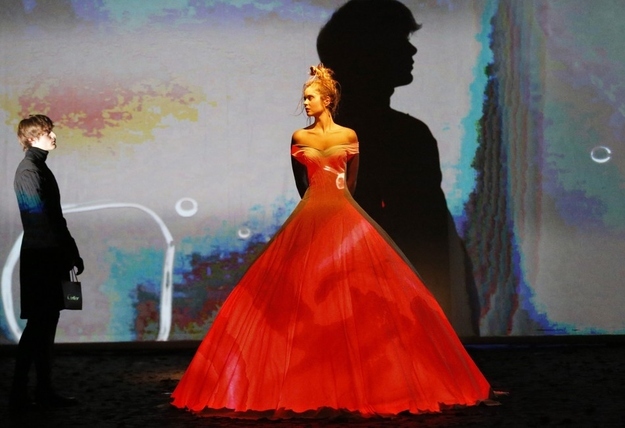 6.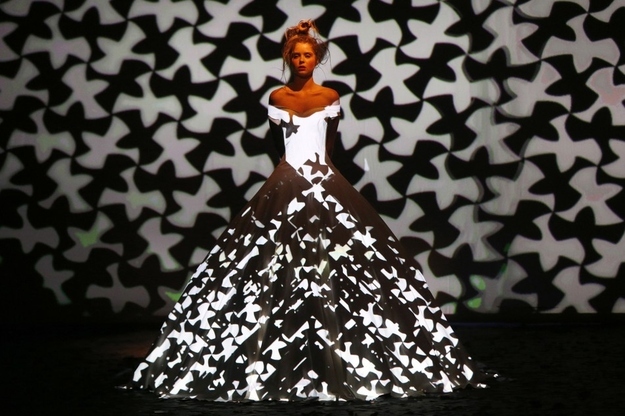 7.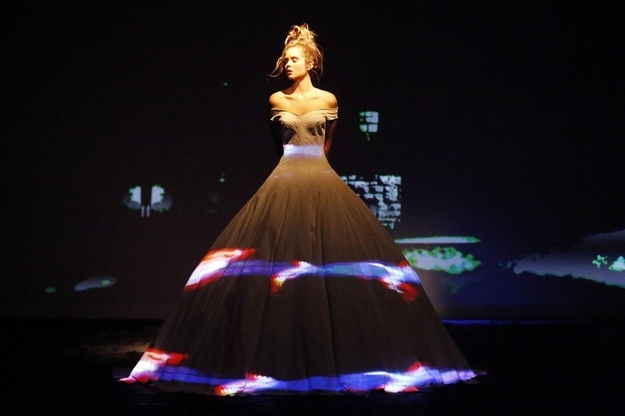 8.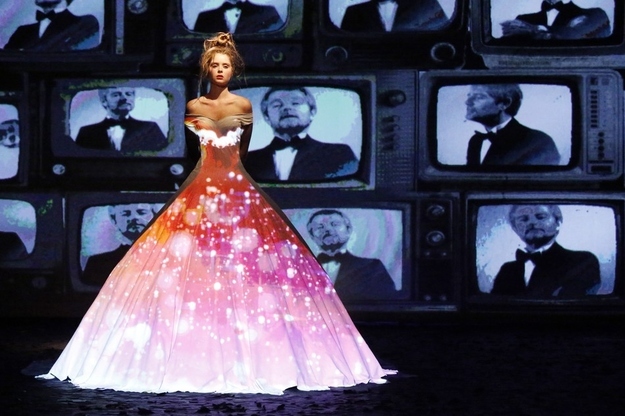 9.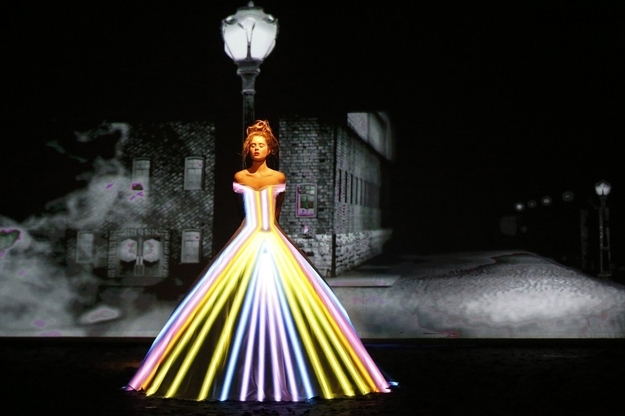 10.
11.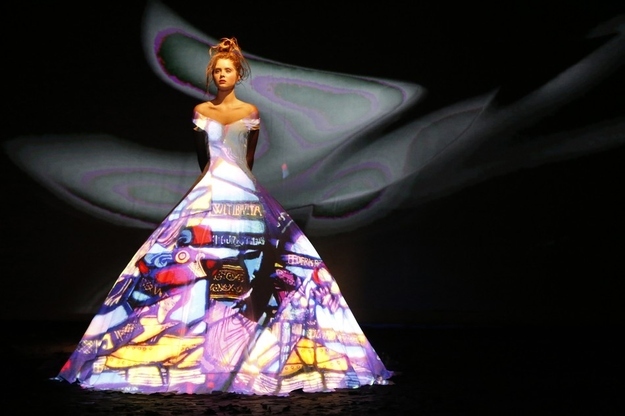 12.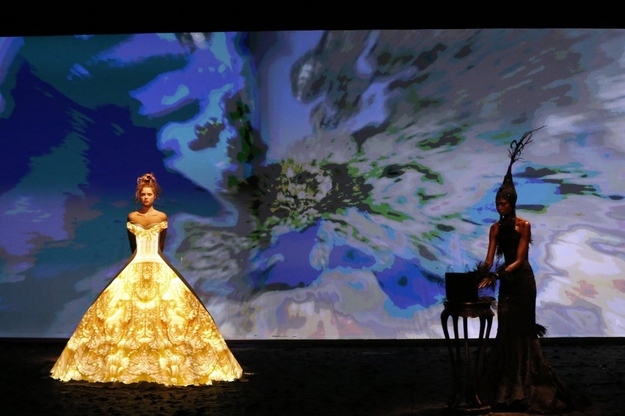 13.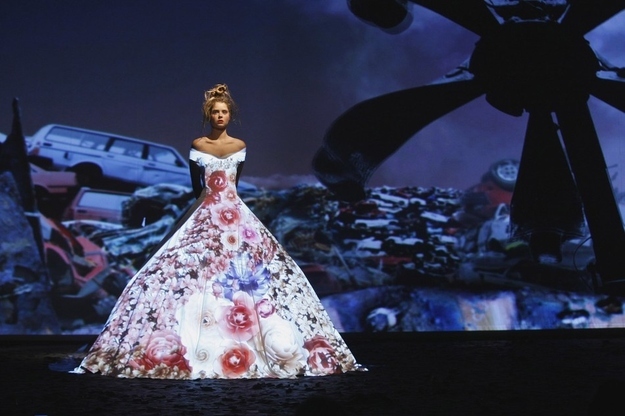 14.