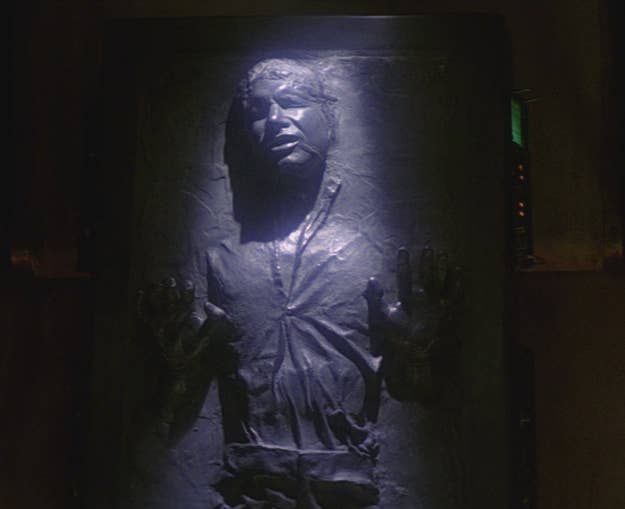 Finally! A practical use for 3-D printer technology.
Every year, Disney World hosts Star Wars weekends in May. This year they're introducing Carbon Freeze-Me. The concept is cool even if the name is kitschy. Sure, the replica is only 8-inches tall and sure you have to reserve a spot ahead of time (Carbonite chambers don't perform on demand apparently) but if you've got money to burn on a fandom you love, it's pretty tempting.
Guests will step into a "carbon freezing chamber", where multiple cameras will be used to scan the guest's face in 3D. That scan will be used to create an 8-inch figurine of the famous carbon freeze pose, with the guest's face instead of Han's (which will be shipped to the guest in about 4 weeks). A light-up wristband is also included.