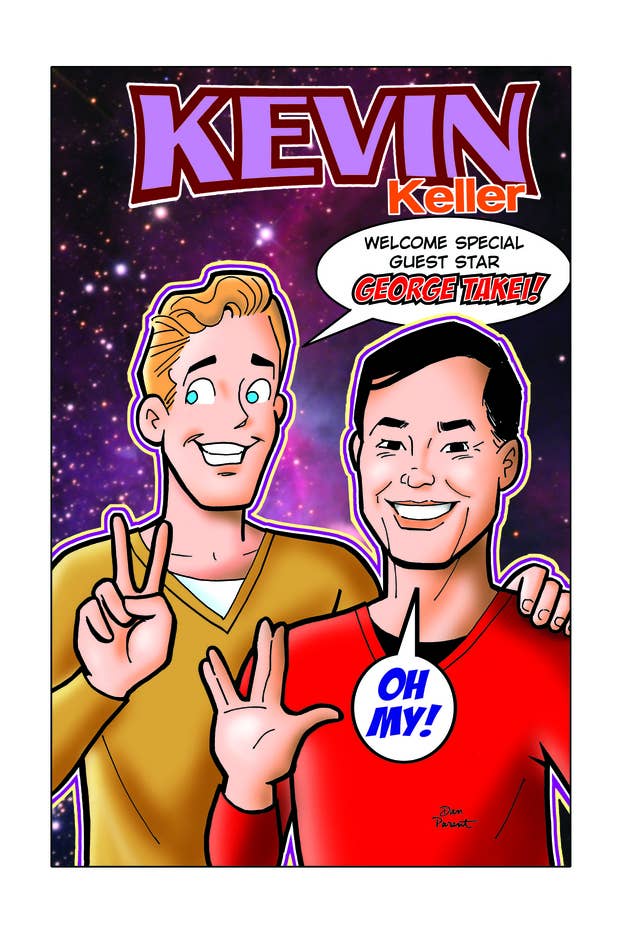 Archie Comics strikes again this November with the release of Kevin Keller #6, featuring everyone's favorite fabulous space fencer, George Takei.
For fans of the publisher, it will come as no surprise. Over the last year, Archie Comics has made it clear they plan to stay on top of pop culture and present it both in a serious fashion, as with the marriage of Kevin Keller to his African-American doctor boyfriend, to the silly with gender swap one-offs, Joss Whedon tributes and KISS band battles.
The George Takei story was written and drawn by Dan Parent who happened to meet Takei at a comic convention. When Parent pitched the idea of having George guest star so Kevin Keller could meet his life long hero, the Star Trek star was thrilled.
Now if they could only get Betty White to star in a "Betty, Betty & Veronica" issue, they would be unstoppable.