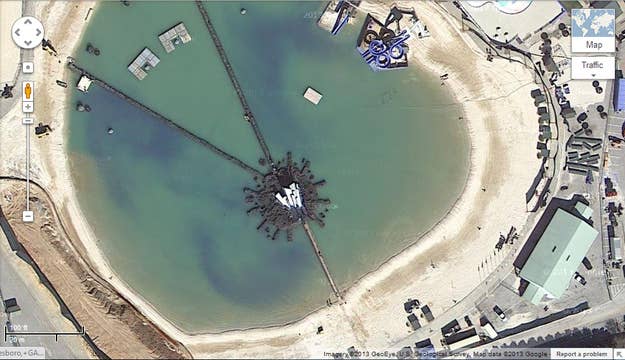 Last October, while Catching Fire was filming in Atlanta, Georgia, the production accidentally ended up in the crosshairs of a Google Maps satellite.
The aerial shot is of Clayton Country International Park. Built for beach volleyball during the 1996 Summer Olympics, it was converted to public use after the games. You can see the edge of the water park to the left of the makeshift lagoon.
While most of the Hunger Games sequel was filmed in Hawaii, production couldn't build a Cornucopia on any of the islands, hence the search of a more cost-effective solution.