Even Archie Comics Aren't Safe From The Zombie Plague
Who will survive when Riverdale is overrun by this phenomenon? The creators behind Archie continue to prove they've got the lock down on pop culture, as proved by this pulp cover art.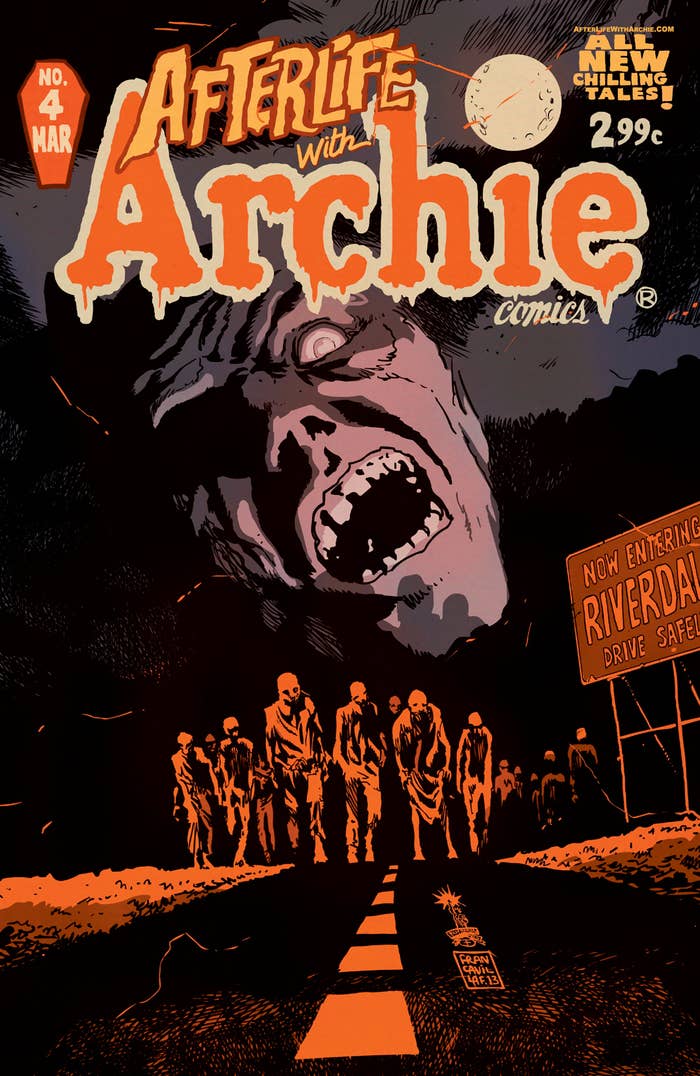 According to the press release:
Escape from Riverdale, Part 4 [of 5]: With two more members of our beloved gang infected by the dreadful zombie-virus, Riverdale's one sanctuary—Lodge Mansion—has been compromised. The kids are left to make a significant decision—do they stay and fight or flee the only town they've ever known? Meanwhile, Archie makes a horrific discovery in his own home, one that may cost him his life!
Of course it would make sense that Jughead's insatiable hunger would translate well into being an undead scourge. This five-part comic is the set up for a new ongoing alternate reality series where the universe of Archie deals with a zombie apocalypse.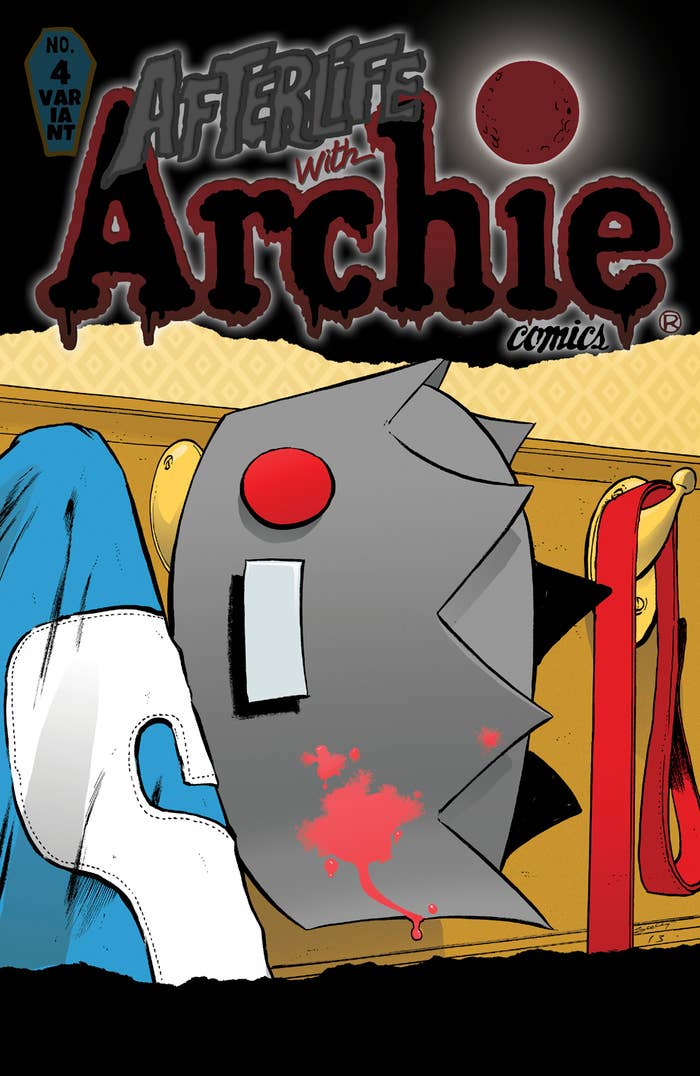 AFTERLIFE WITH ARCHIE #4
Script: Roberto Aguirre-Sacasa
Cover: Francesco Francavilla
Jughead's Beanie Variant Cover: Tim Seeley