Cool Animals Created From Fall Foliage
And instructions on how to make your own attempts. Warning: You will create an abomination.
Elephant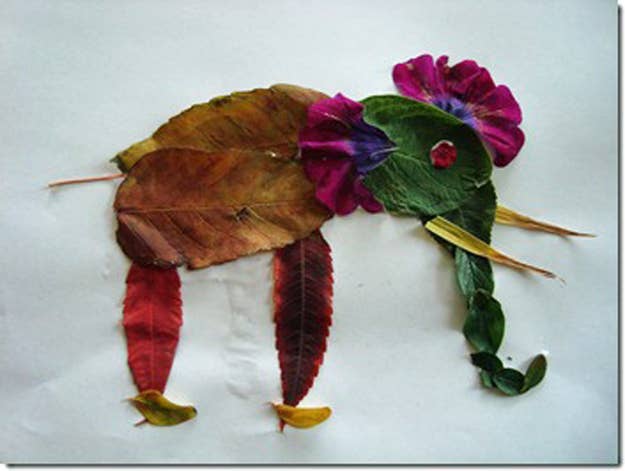 This Looks Fun & Easy. Let's Make Our Own!
What You'll Need:
- Leaves
- Scissors
- Glue
- Paper
Optional:
- Glitter
- Googly Eyes
- Markers
- A Heavy Book (to press down the leaves while they dry)
Let's See How I Did...OH GOD KILL IT WITH FIRE!
Think You Can Do Better? Post Your Attempts In The Comments!