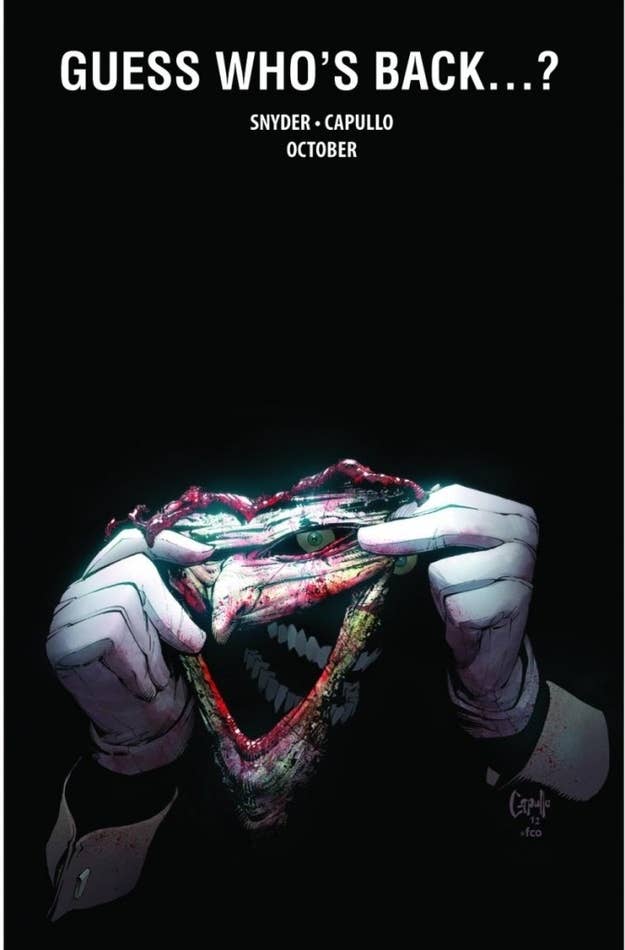 When the "New 52" rebooted the universe, The Joker allowed a new villain known as the Dollmaker cut off his face in Detective Comics #1 and then promptly disappeared into the night and hasn't been heard from since. Gotham City probably liked it that way. Too bad because DC Comics just announced his return with A Death In The Family.
According to writer Scott Snyder:
He has been away for a full year planning this revenge, watching, plotting, setting things up. And now he's back. He has his traps set, his knives sharpened... And wait 'til you see him. Greg's sketches literally gave me chills. Point blank: This is Joker like you've never seen him before. He has a mission. He has a secret. And he has a serious axe to grind with Batman.