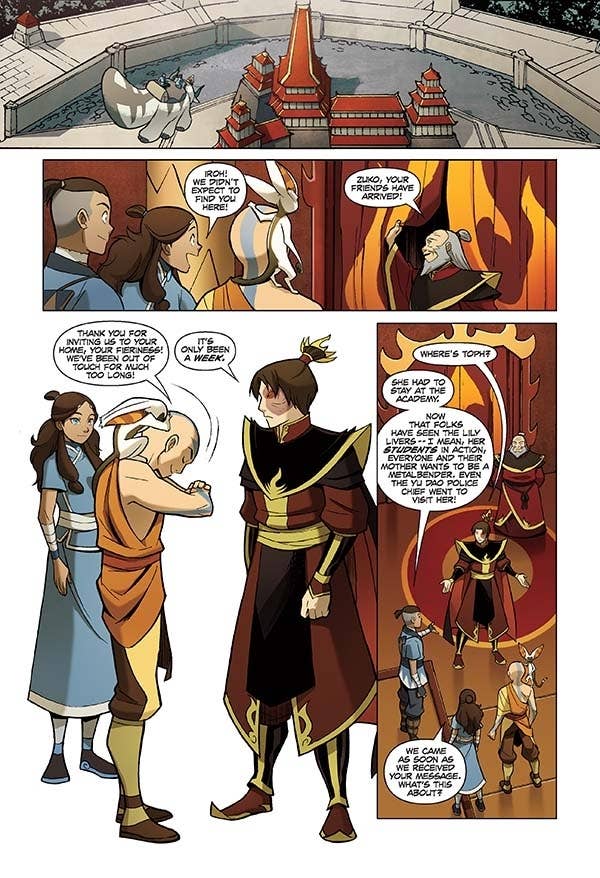 While The Promise has concluded, the story of Aang and his friends is far from over.
Written and drawn by the same team that produced The Promise in collaboration with the creators of Avatar and Korra, this graphic novel will continue to bridge the gap between the two series.
Due out in April of next year, The Search follows Aang, Katara, and the rest of the gang as they search out answers to the mysterious disappearance of Zuko and Azula's mother.